Mortgage Market Review Causes Decline in Buyers
Mortgage Market Review Causes Decline in Buyers
This article is an external press release originally published on the Landlord News website, which has now been migrated to the Just Landlords blog.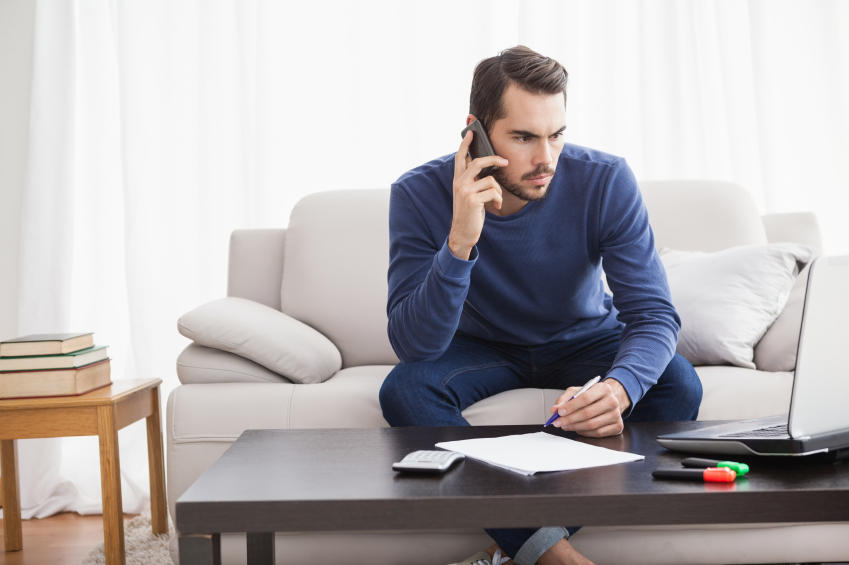 Two thirds (65%) of estate agents have reported a decline in buyers following the Mortgage Market Review.
Yesterday marked the first anniversary of stricter lending criteria, the Mortgage Market Review (MMR). The MMR was created to help lenders make better decisions over borrowers.
The Financial Conduct Authority said that the MMR would protect borrowers and mortgage providers alike.
From the start, borrowers complained about invasive questions into their spending. Soon after, other issues emerged. Older borrowers were being denied loans and some borrowers became trapped on high rates.
Managing Director of the National Association of Estate Agents (NAEA), Mark Hayward, explains the impact of the MMR: "This Sunday sees the anniversary of the MMR coming into play and we can now really see the substantial effects it has had on the property market.
"The new rules, which introduced stricter guidelines for lenders, have led to two thirds of NAEA estate agents reporting a decrease in the number of buyers.
"A drop in the number of buyers is the direct result of a slow-down in acceptance of mortgages, with it now taking an average of 50 days to receive a mortgage offer. This increases the risk that sales won't go through and puts unnecessary pressure on any chain transactions."1
Amount of mortgages
The MMR contributed to a decrease in mortgage lending, for both property purchasers and remortgages. 48,500 new mortgages were approved for purchase in February 2014, worth a total of £7.8 billion, found the Council of Mortgage Lenders (CML). In February this year, that figure dropped to 40,600 worth a total of £6.8 billion.2
Despite mortgage rates being at record lows, remortgages also declined from 24,900 in February 2014 to 21,500 this year.2
Some lenders claim to approve 90% of all mortgage applications, but Ray Boulger of broker John Charcol believes that this number is misleading: "This figure relates to borrowers who have already passed the decision in principle stage.
"Many others will have been turned away at the first hurdle. It's a clear case of lies, lies and statistics. The reforms have increased the number of borrowers who are turned down for a mortgage, and in some cases they are more than capable of affording a loan."2
First time buyers
The amount of first time buyers has dropped by over 16%, from 22,300 in February 2014 to 18,700 in February 2015. The total value of these mortgages fell from £3.1 billion to £2.7 billion.2 
Furthermore, fewer homeowners are moving since the MMR. For so-called second-steppers, 21,900 loans were approved this year, down from 26,200 in February 2014. The value of these mortgages dropped from £4.7 billion to £4.1 billion.2
Trapped
The MMR did not just cause a decline in buyers, it created mortgage prisoners. The new rules mean that borrowers cannot switch to another lender or even another deal. There are no definite figures to indicate how many people are trapped with their existing lender, but Boulger predicts a huge 40% of all borrowers are mortgage prisoners, often on high rates.
Some homeowners cannot transfer their current loan to a new property, called porting, because they do not meet the new affordability requirements. Other borrowers are stuck on their lender's expensive Standard Variable Rate (SVR).
Older borrowers
Older borrowers are being turned away because they will be over 65-years-old when the loan ends. Lenders are now refusing to offer 25-year mortgages to borrowers in their 40s. Buy-to-let loans, not included in the MMR, are available until the age of 105.
Most interest-only borrowers not wanting to move to a repayment loan cannot change lender. There is also a large proportion of borrowers who used the now invalid self-certification loans, which did not require income approval, who no longer qualify for new deals.
The Financial Ombudsman says that it has seen a "notable rise" in complaints about age, porting and remortgaging. A spokesperson says: "Some lenders have adopted a 'computer says no' mentality, with decisions lacking common sense."2 
Securing a loan
Hayward says that it is now taking longer to secure a loan, with the average time rising from 37 days to 53 days.
He concludes: "The longer transactions take to go through, the more chance there is that the chain will break. Lenders are asking a lot of additional questions about income and affordability, which slows the process. Last summer when house prices were rising rapidly, we saw a lot of cases where buyers were gazumped by higher offers just weeks after agreeing a sale."2 
1 http://www.naea.co.uk/news/april-2015/mortgage-market-review/
2 http://www.telegraph.co.uk/finance/personalfinance/borrowing/mortgages/11561001/One-year-on-from-tough-new-mortgage-rules-How-it-affected-you.html
Related Posts