Staying Up to Date with the New Generation of Student Tenants
Staying Up to Date with the New Generation of Student Tenants
This article is an external press release originally published on the Landlord News website, which has now been migrated to the Just Landlords blog.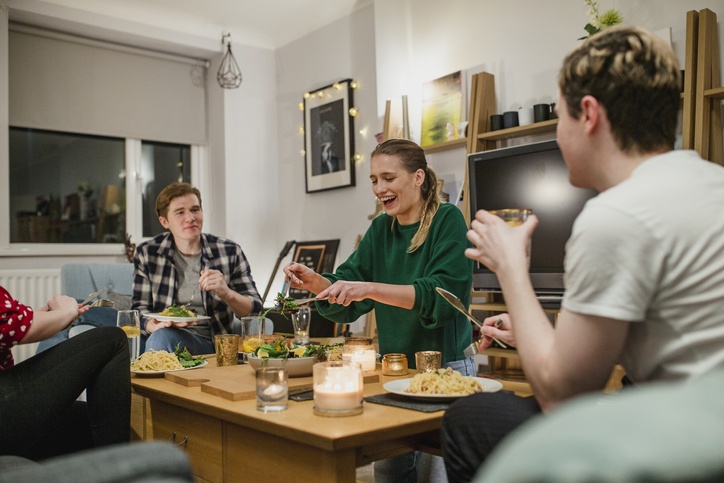 Believe it or not, the days of binge-drinking, untidy and carefree students are long gone. The new generation of student tenants has changed with the times, so it's important for landlords to keep up to date with their needs.
Broadband and utilities provider Glide has put together a helpful guide based on research conducted through YouGov Profiles, which surveyed 1,460 students taking part in their first university degrees.
To help you stay up to date with the new generation of student tenants, read on:
The environment
Seven in ten students (70%) consider themselves environmentalists, compared to less than half (46%) of the general population.
The new generation of student tenants is working for a better future and wants to make a difference in the world, starting with their homes – almost three-quarters consider fitting solar panels on their properties.
You should show your tenants that you are also aiming to improve the environment through your property, such as installing energy saving light bulbs, which could also cut electricity bills for your tenants by as much as 90%.
Broadband and social media
Wifi and broadband are crucial to the new generation of student tenants, not only for their studies, but for their everyday lives as well.
Three in four (75%) admit that they would not be able to manage without the internet and they value super-fast broadband far more highly than non-students, with 82% saying that it's important to them, compared with 67% of the general public.
They are using the internet as their main source of information, to connect via social media, and to download materials to their phones and laptops.
Savings
The new generation of student tenants is invested in its future and has plans for its savings.
A huge 97% of generation Z believe that they will own their own homes one day. Despite travel ambitions, they see settling down in their own place as a life goal.
With this in mind, they will look to save money anywhere they can to put towards their savings, meaning that they are more likely to look for somewhere to live with low rent in the short-term.
No more partying
Binge-drinking rates have dropped significantly over the last few years, with almost 30% of young people saying that they do not drink alcohol at all. Most young adults prefer to stay in socialising with a few close friends and a takeaway. So, for the new generation of student tenants, the days of wild parties are over.
That's right: no drunken property damage, noise complaints and dodgy stains. Instead, students are much more house proud and cleaning is even becoming more of a trend.
These are some of the most important considerations that Glide has found for student tenants today. Therefore, it is essential for landlords to accommodate these as much as possible. In return, the new generation of student tenants looks to be excellent renters, who are both considerate and forward thinking.
Related Posts