New prospective tenants and rental supply highest on record for June 2020
Home » Uncategorised » New prospective tenants and rental supply highest on record for June 2020
New prospective tenants and rental supply highest on record for June 2020
This article is an external press release originally published on the Landlord News website, which has now been migrated to the Just Landlords blog.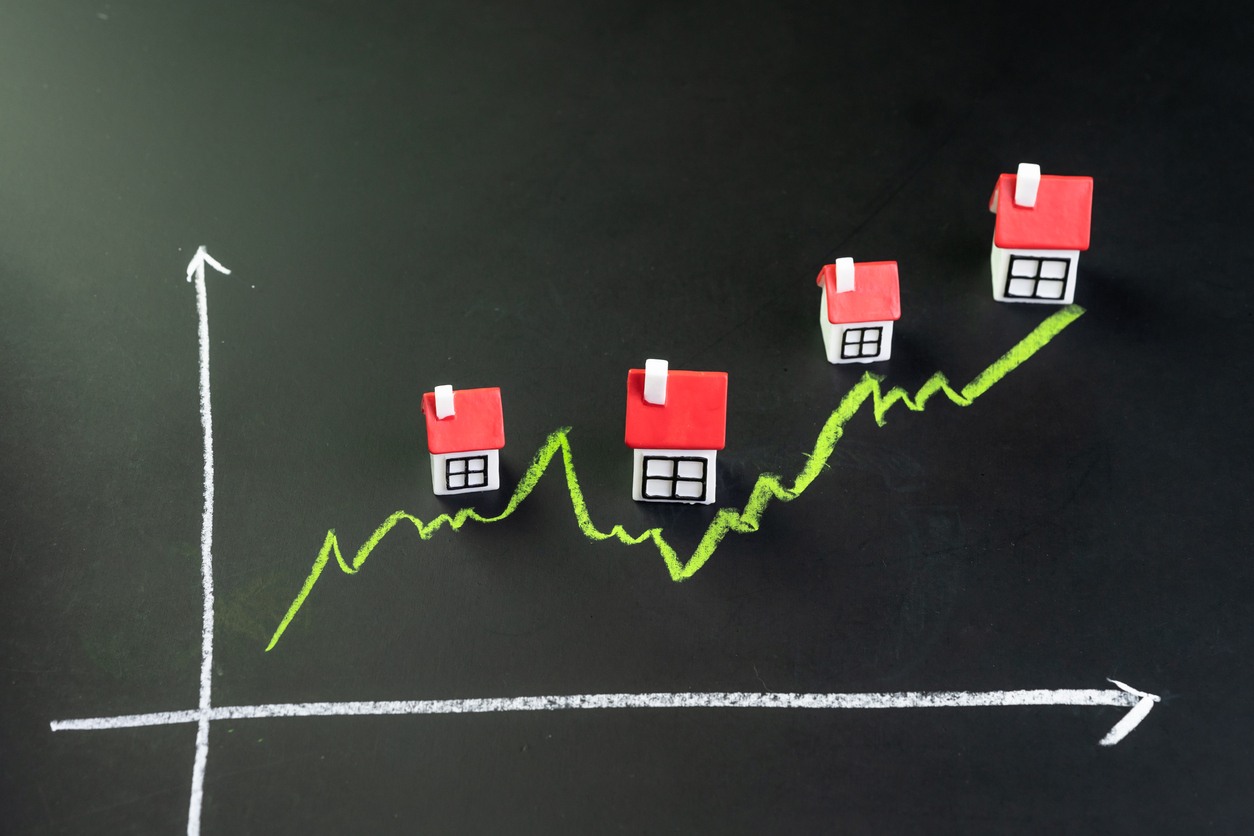 According to ARLA Propertymark's latest private rental sector (PRS) report, the number of new prospective tenants continued to rise in June.
This report, carried out by Opinium Research, involved an online survey of 210 ARLA Propertymark members that took place from 3rd to 20th July 2020. The results revealed an average of 79 new tenants registered per branch, compared to May's average of 70.
Comparing year-on-year results since records began in 2015, this figure is the highest recorded for the month of June. The previous record was 71 in June 2019.
However, ARLA Propertymark does highlight that this is still down on pre-lockdown figures, with an average of 82 new tenants registered per branch in February 2020.
This report also shows that the number of rental properties on the market during June increased. Reaching another record high, there was an average of 200 properties managed per letting agent branch.
ARLA Propertymark comments that "this is down slightly from 208 in May, but still sets the market up for an active summer compared to the usual seasonal lull."
Regionally, the highest number of properties being managed was in Yorkshire & Humberside, at an average of 264 per branch. Wales had the lowest average, at 104 per branch.
The number of rent price increases also grew in June. 29% of agents witnessed landlords increasing rents, compared to 14% in May. However, this remains the lowest number of rent price increases for the month since June 2016 (see Figure 1, below).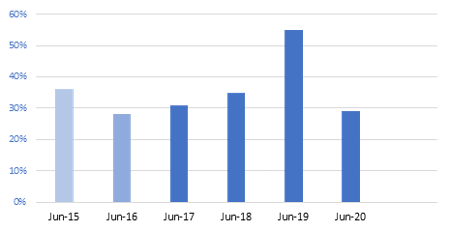 Average void period lengths decreased from five weeks in May to four weeks in June. Despite this decrease, this figure remains the longest average on record for void periods between tenancies in the month of June.
Phil Keddie, President of ARLA Propertymark, comments: "Our latest figures show that the rental market is continuing to pick up following the COVID-19 lockdown.
"The record-breaking supply of rental stock and demand from tenants for this time of year paints an optimistic picture for the summer months, indicating that the market will be more active than the usual seasonal lull.
"As the market continues to recover from the pandemic, it's essential that everyone continues to keep up with their rent in order to sustain the market and help boost the economy during these uncertain times."
Related Posts