New research highlights why and where to invest in new-build homes
Home » Uncategorised » New research highlights why and where to invest in new-build homes
New research highlights why and where to invest in new-build homes
This article is an external press release originally published on the Landlord News website, which has now been migrated to the Just Landlords blog.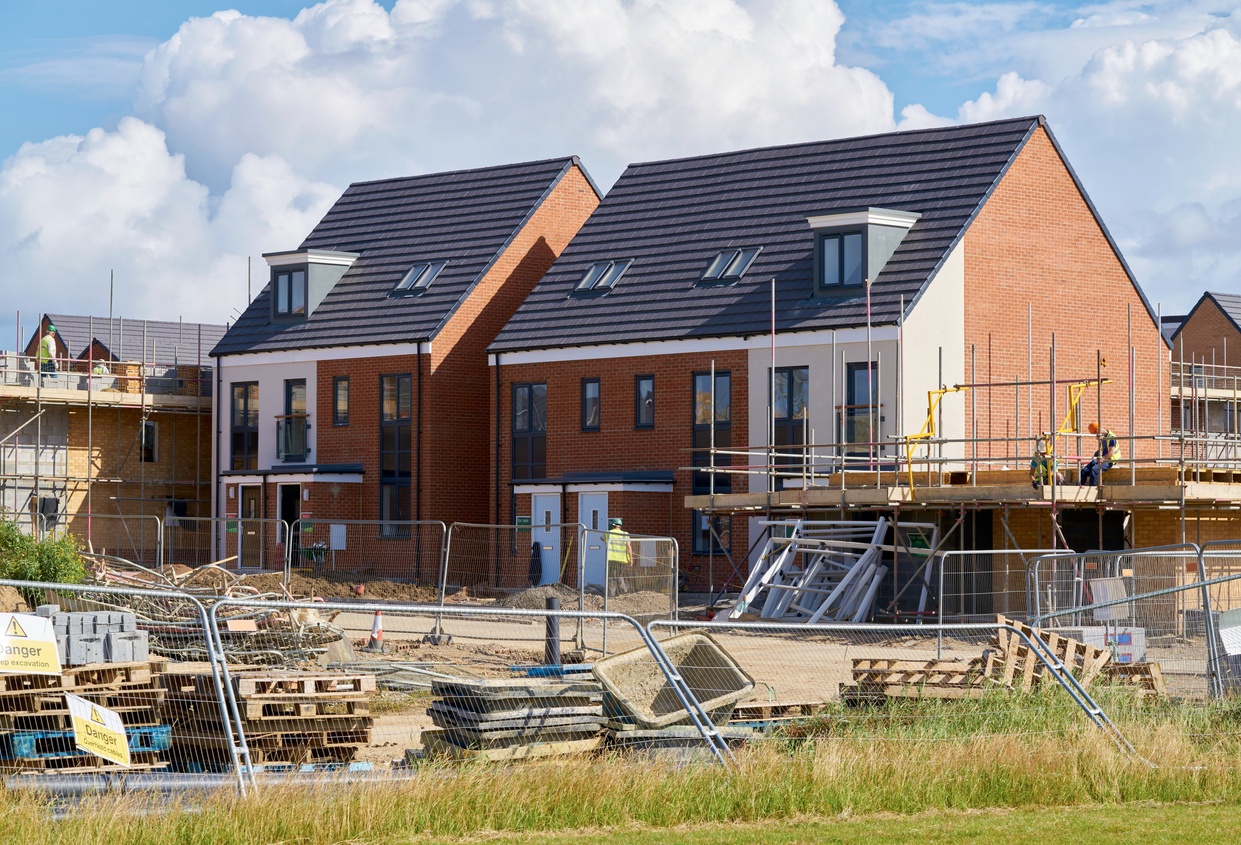 Have you been considering investing in a new-build property? New research from property developer StripeHomes has been conducted to pinpoint the best areas for such an investment.
The research looked at price premiums, affordability, and house price growth.
New-build price premiums
This research found that the average costs of a new-build in the UK is currently £302,749. This is 33% more than the existing UK house price. Looking at reginal new-build price premiums, it is 60% higher in the North East, 45% in the North West, and 34% in the East of England. London shows the smallest gap at 10%.
Most affordable
It is possible to find new-builds that are more affordable than buying an existing property. StripeHomes says there are as many as 40 UK areas where this is possible. Surrey Heath is top of this list, with the average new-build costing £281,973 (27% cheaper).
The lowest average cost for a new-build can be found in Hyndburn, at £97,939. Close behind are North Ayrshire (£115,305) and Burnley (£122,193).
Higher house price growth
For those looking to invest and sell on, this research also looks at the appreciation in property values. In the last year, the average UK new-build has increased by 7.3%, compared to just 1.5% for existing homes.
StripeHomes reports that new-build house price growth has increased by 6-8% across every UK region in the last year. Meanwhile, the market for existing property has only seen a growth of 3% in the best performing regions.
Strong growth has been noted for London, where new-builds are up 7.6%, compared to 1.2% for existing properties. The South East, East of England, South West and North East have also seen some of the strongest new-build house price growth.
Managing director of StripeHomes, James Forrester, commented: "Opting to purchase anything brand new is going to cost you more but when it comes to new-build homes, the premium is often justified and well worth the additional cost.
"Buying a new-build comes with a whole host of benefits, not just an easier, chain-free sales process with the ability to move straight in. There are a host of incentives available such as paid for stamp duty and help for first time buyers, as well as the fact that new-build homes are often better quality, more energy-efficient, and require little to no maintenance for a good number of years.
"However, the real benefit of a new-build is the appreciation of its value. Despite the tough market conditions seen pretty much since the Brexit vote itself, new-build values have continued to go from strength to strength, far outperforming growth seen in the existing sector.
"So not only will you purchase a far superior property, but even in areas with the highest new-build premium, it will only take a matter of years before you're likely to recoup the additional price paid in house price growth."
All data on new-build and existing house prices sourced from the ONS.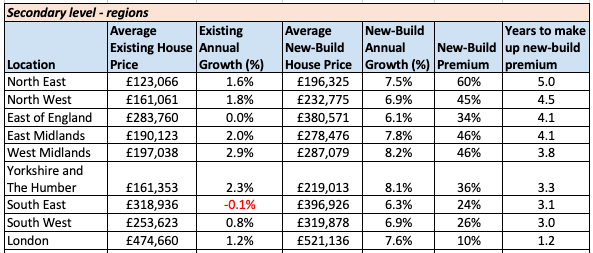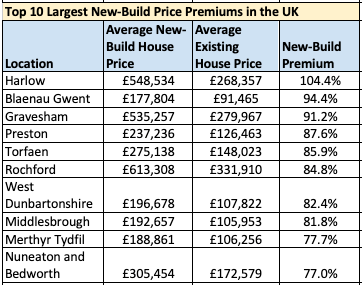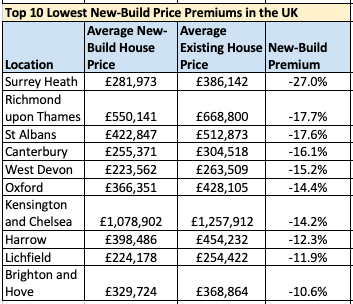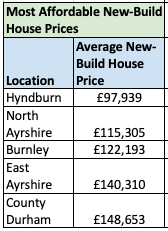 Related Posts