Number of First Time Buyers at Highest Level Since June 2017
Number of First Time Buyers at Highest Level Since June 2017
This article is an external press release originally published on the Landlord News website, which has now been migrated to the Just Landlords blog.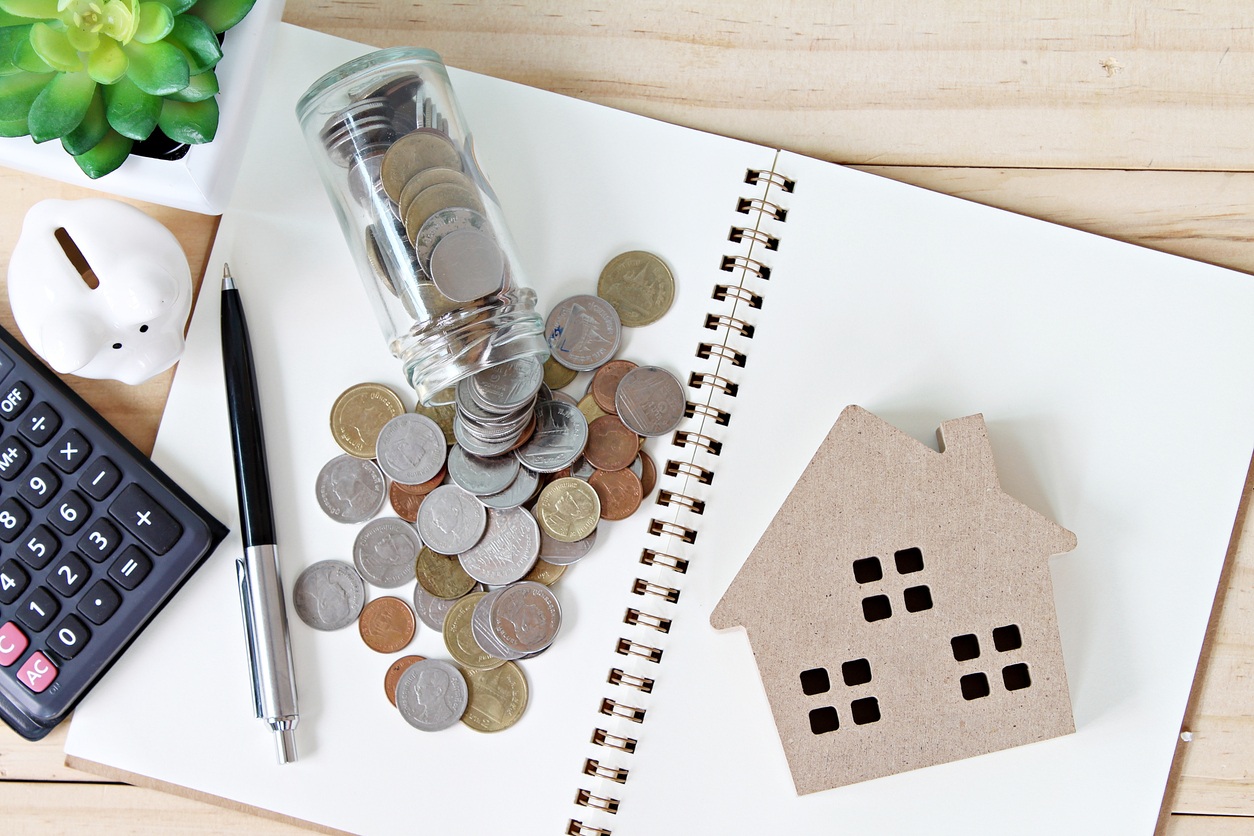 The number of first time buyers entering the property market has reached the highest level since June 2017, according to the latest Mortgage Trends Update from UK Finance, which covers August 2018.
During the month, 35,500 new first time buyer mortgages completed, which is up by 2% on August last year. This £6.1 billion of new lending was 5.2% more year-on-year. The report notes that the average first time buyer is 30-years-old and has a gross household income of £42,000.
At the same time, 38,000 new home mover mortgages completed, some 2.3% fewer than in the same month of 2017. The £8.5 billion of new lending in the month was the same year-on-year. The average home mover is 39 and has a gross household income of £57,000.
37,100 new homeowner remortgages completed in August, which is down by 0.3% annually. The £6.5 billion of remortgaging in the month was the same as August 2017.
In August, 6,000 new buy-to-let property purchase mortgages were completed, some 13% fewer than in August last year. By value, this £0.8 billion lending was down by 20% yearly.
13,800 new buy-to-let remortgages completed in the month, which is 4.5% more than August 2017. This £2.2 billion of lending was up by 4.8% year-on-year.
Comments
Jackie Bennett, the Director of Mortgages at UK Finance, assesses the data: "Overall, house purchase completions remain stable, driven largely by the number of first time buyers, which reached its highest monthly level since June 2017.
"Buy-to-let remortgaging saw relatively strong growth in August, due in part to the number of two-year fixed deals coming to an end. This suggests that, while new purchases in the buy-to-let market continue to be impacted by recent tax and regulatory changes, many existing landlords remain committed to the market.
"However, the homeowner remortgaging market has softened slightly, reflecting the many borrowers who had already locked into attractive deals in the months preceding the Bank of England's base rate rise."
Craig McKinlay, the New Business Director of Kensington Mortgages, comments: "It's surprising to see a slight downturn in remortgage activity, as we usually expect borrowers to lock into their mortgage following the Bank of England's decision to raise interest rates.
"This fall may suggest some borrowers are feeling unsure about their options to refinance. Here is where a mortgage broker can be invaluable. A broker's support can be a lifeline for some borrowers and, ultimately, they are able to offer a much wider range of mortgage products to secure the best possible rate suited to an individual's circumstances."
The Managing Director of lifetime mortgage provider Responsible Lending, Keith Haggart, also responds to the figures: "It's business as usual for first time buyers, as smouldering Brexit negotiations get the brush off.
"The bottom line is: Britain is still buying because the public have been told they are living in uncertain times for so long that uncertainty is the new normal. Improved first time buyer activity is a hugely positive sign for the market as a whole, and the industry won't expect this appetite supported by plenty of first time buyer incentives to slow. Interest rates are only heading one way.
"First time buyers are also likely cashing in on landlords' misfortune, as they continue to desert the buy-to-let market after tax changes that have raided their bottom line.
"Even flat mortgage activity in some quarters is good news when it comes in the face of so much negative economic commentary. At times like this, it's not unusual to see a yawning divide emerge between new mortgage activity and remortgaging, as those who don't need to act stand aside while everyone else scrambles to lock in favourable rates, but that's largely absent.
"First time buyer activity is likely also supported by the bank of mum and dad, as 14% of lifetime mortgages are used to get loved ones on the property ladder."
Mark Weedon, the Head of Research at Property Partner, continues: "The Government's big shake-up of buy-to-let investing is evidently taking its toll on landlords, but the changes are hardly having the desired effect for renters.
"This data may show that existing landlords have not yet sold off their investments in swathes as they look to remortgage. However, our research suggests buy-to-let landlords are finding other routes to ensure their investments remain economic. 37% of buy-to-let landlords say they would increase rents on account of the buy-to-let crackdown. This will make it harder for those with dreams of homeownership to save for a deposit, as more spending will go towards their monthly rent. Ultimately, the Government must consider the impact of its policies, and urgently review the mechanics of the buy-to-let sector, which is key to a strong and growing private rental sector. Penalising buy-to-let landlords can, in turn, penalise tenants."
Shaun Church, the Director at Private Finance, adds: "First time buyers are feeling empowered by the current housing market. Easing house price growth, Stamp Duty exemptions, relaxation of lending criteria and near record low mortgage rates are all giving new buyers a much-needed boost onto the property ladder. Those in a position to do so have heeded advice to take advantage of favourable market conditions, with mortgage lending to first time buyers in August reaching levels not seen in more than a year.
"But existing homeowners could well feel paralysed. As political and economic uncertainty takes hold, many homeowners are choosing to bide their time and see what 2019 brings. This uncertainty – and a lack of incentives for homeowners to move – means the home mover market continues to remain flat. This gives all buyers less choice when it comes to finding a new home.
"While August may have brought a base rate rise, mortgage rates continue to remain incredibly competitive. Borrowers nearing the end of their term should lock into these competitive deals to safeguard against rising rates in the future. Those set to be transferred to a standard variable rate stand to gain the most from remortgaging, potentially saving thousands over the long-term."
Liz Syms, the CEO at Connect for Intermediaries, gives her comments: "Today's figures show a mixed picture, which tells a story of the continuing unease felt surrounding Brexit and also the wider economy. The continued pressure on landlords is mirrored in the number of buy-to-let purchases.
"However, although there are some landlords that have taken recent changes as a sign to leave the sector, there are still plenty actually looking to increase their portfolios. We are also seeing an increase in the number of portfolio landlords looking at longer-term fixed rate mortgages, which is manifest in the increase in remortgages in the month. With more products available, for longer-terms, this is a trend that is likely to continue, at least until we are more certain about the outcome of Brexit negotiations."
John Philips, operations director of Just Mortgages and Spicerhaart said: "Today's figures show that buy to let mortgages for purchase are also down, which suggests new landlords are reluctant to come into the market following all the changes over the past 18 months, including most recently, the new EPC and HMO rules. However, buy to let remortgage is up, which is positive as it shows those landlords already in the buy to let sector still have an appetite to stay, despite all the regulations being thrown at them.
"Overall, things are quite subdued in the housing market, and we can see that it is first-time buyers that are boosting the whole sector. And while this is positive now, what happens when the help to buy scheme ends and stamp duty is brought back in? The government needs to be thinking about some more long-term solutions otherwise the market is going to really slow down. I think a re-haul of stamp duty would certainly help, and I think we also need to see some incentives that encourage first time buyers to buy older homes too; this could really help move things along the chain."
Related Posts