Number of First Time Buyers Drops
This article is an external press release originally published on the Landlord News website, which has now been migrated to the Just Landlords blog.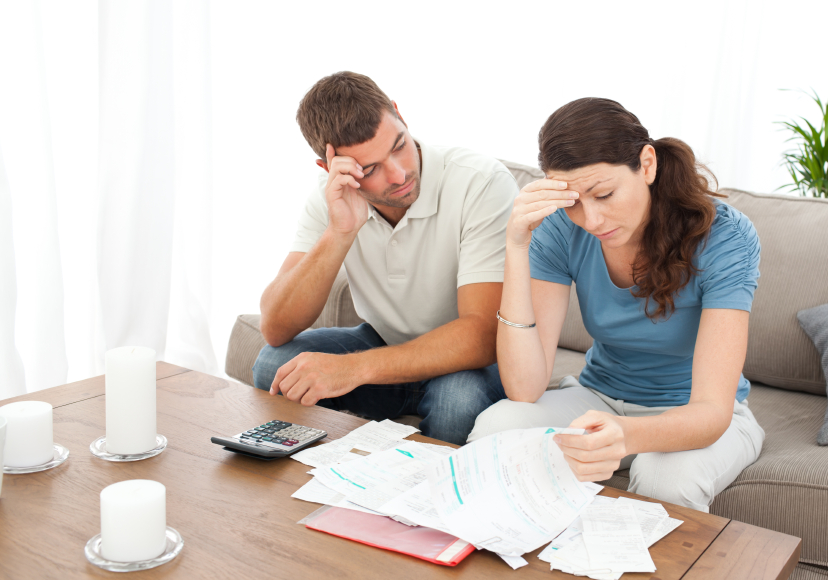 Young people are still struggling to buy a home as the amount of first time buyers dropped in the past year.
The National Association of Estate Agents (NAEA) found that just one fifth of residential property sales in March were to first time buyers, compared with a quarter in March 2014.
Research found that only 22% of homes were bought by this group, the lowest figure since July 2014. Experts expect that things could get worse for aspiring buyers, as there is a shortage of available homes and prices are still increasing faster than wages.
Property prices in England and Wales have risen by 5% in the past year; surpassing wage increases at 1.8%, found Land Registry.1
Price increases vary around the country; with London experiencing annual rises of 11% and the North East seeing a fall of 3%.
The NAEA's Mark Hayward says: "Affordability is still a big concern. People's incomes are not rising as fast as house prices and a lack of supply is driving prices up further. It could get worse for first time buyers.
"We have not yet seen the effect of the pension reforms, which could see people cashing in their pensions and rushing to invest in property, increasing the competition."1
The Mortgage Market Review, introduced last April, brought in stricter affordability rules for buyers. It is believed that this contributed to the fall in numbers. Lenders are now required to conduct thorough checks on borrowers' incomes and spending habits.
One of Britain's leading academics says that the country must build more homes and challenge opposition from locals for the sake of "our children".
Dame Kate Barker, former Bank of England (BoE) policymaker, has called for radical reforms to avoid a major housing crisis and help young people to buy a property. She would also like to see more public land made available for housing by tackling complaining locals if their arguments have "no substance".
At a lecture by the Cambridge University Land Society, Dame Kate said: "The housing system today is unfairly weighted towards those already owning a home, or lucky enough to inherit funds from property ownership.
"Existing homeowners should recognise the stark truth that if they insist on keeping new development away from them, and on keeping all the profits from higher prices, we will not be able to house our children in a fair manner, and in some cases perhaps they will not be housed at all.
"The next government needs to act radically and coherently."
She said that the general election housing manifestos are not "fully convincing" and that politicians are not brave enough to take bolder action by naming areas that need development, in case they become "unpopular".1 
The Conservatives have promised 200,000 starter homes for first time buyers by 2020 and Labour will abolish Stamp Duty for first time buyers on homes less than £300,000.
The Centre for Economic Performance (CEP), part of the London School of Economics, resonated Dame Kate's concerns, stating that Britain's planning system lets Nimbies – local opponents – "employ endless ways to block new developments."1
Academics at the CEP said that property prices have risen faster in the UK than almost any developed nation in the past 40 years. The prices of homes in central London per square mile are more expensive than New York, Paris and Geneva.
The CEP's Christian Hilber says that Government schemes like Help to Buy have driven up demand and pushed up prices rather than helping the supply problem.
He says: "These policies may thus be an ineffective waste of taxpayer money at best, and counterproductive at worst."
He also finds that places with the worst housing issues, in London and the South East, generally have stricter planning restrictions. It is often easier to gain planning permission in the north as unemployment levels are higher and developments could bring jobs.
Hilber continues: "If the South East, the most tightly regulated English region, had the regulatory restrictiveness of the North East of England, house prices in the South East would have been roughly 30% lower in 2015."
He also says that planning laws should be changed to "allow developers to compensate Nimbies in an attempt to gain planning permission."1 
Estimations suggest a decline of 20,000 first time buyers between the first quarter (Q1) of 2015 and Q4 2014. Your Move expected the amount of sales to first time buyers in Q1 2015 to be around 61,000, the lowest quarter for two years.
It says: "A lack of new homes is catching up with the property market."1
Housing charity Shelter's Chief Executive, Campbell Robb, says: "Yet again, we see in black and white the huge hurdles aspiring homeowners are facing thanks to our housing shortage.
"There might be talk of a cooling market, but the millions of people saving hard for a stable future will know a very different reality: their dream of a home has jumped another £9,000 out of reach."1
1 http://www.dailymail.co.uk/news/article-3063372/Fresh-housing-gloom-time-buyers-one-five-house-sales-people-buying-property-12-months.html
Related Posts