MPs seek views on role of office conversions to boost affordable housing supply
Home » Uncategorised » MPs seek views on role of office conversions to boost affordable housing supply
MPs seek views on role of office conversions to boost affordable housing supply
This article is an external press release originally published on the Landlord News website, which has now been migrated to the Just Landlords blog.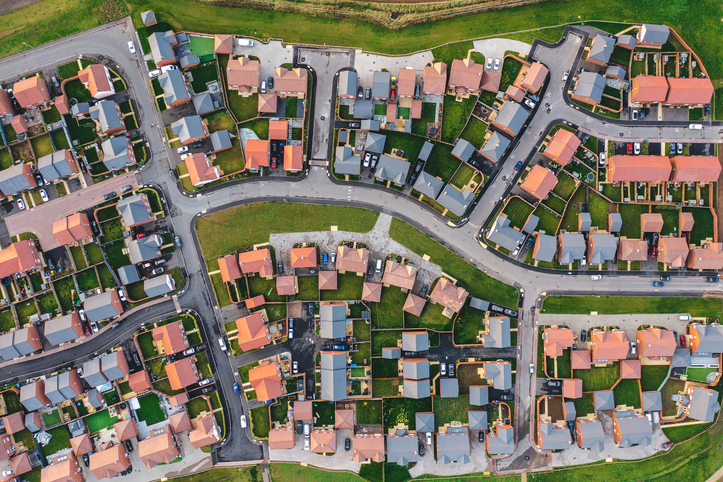 MPs and Peers on the All-Party Parliamentary Groups for Ending Homelessness and for Housing Market and Delivery have launched a joint inquiry on the conversion of empty commercial property into affordable housing.
The Groups are seeking views on how office and commercial space could be converted into genuinely affordable, decent housing to boost supply for those experiencing homelessness and other low-income households.
The inquiry comes against the backdrop of the chronic lack of affordable housing. Just 59,000 new affordable homes were delivered in 2021-22 compared to the estimated requirement of 145,000 a year. Of these delivered homes, only 65% were for rent, and only a very small proportion for social rent. To truly prevent and end homelessness, more social rented homes that are genuinely affordable to people on low incomes must be delivered.
As well as contributing to homelessness, a shortage of affordable housing inhibits attempts to end it by reducing the options for people to move into when they are trying to leave homelessness behind. Many local authorities are increasingly forced to rely on temporary accommodation to house households who are experiencing homelessness. Government figures estimate councils in England spent £1.6bn on temporary accommodation for homeless households between April 2021 and March 2022, with 95,000 families currently living in temporary accommodation.
This shortage of house building and reliance on temporary accommodation comes when there is a growing number of empty commercial buildings following the pandemic and a shift away from office-based working.
During a Capital Letters conference on homelessness last year, expert panellists, including Dr Ben Clifford, who will be acting as an expert adviser for the inquiry, noted that there was an opportunity to look again at whether some of these empty dwellings could be converted to residential housing as a partial solution to meeting housing demand.
Ben Everitt MP, Chair of the APPG for Housing Market and Delivery, comments: "We are facing an acute shortage of affordable homes, yet thousands of buildings are sitting empty. Whilst Permitted Development rules relating to commercial to residential conversions have led to many bad examples of poor-quality housing being built in the past, we think there is an opportunity to look at this issue again.
"We want to consider what measures could be put in place to ensure that conversions lead to an increase in high-quality, affordable accommodation that meets the needs of local communities."
Florence Eshalomi MP, Co-Chair of the APPG for Ending Homelessness, comments: "Councils cannot afford to continue spending billions of pounds to house families in temporary accommodation for months, even years, on end. These families need to be able to access secure housing when they need it most.
"This important inquiry will consider the potential converting empty buildings has to provide a partial solution to supplying genuinely affordable homes for such families."
Bob Blackman MP, Co-Chair of the APPG for Ending Homelessness, comments: "It is clear that the country cannot continue as we are, with people unable to find safe and affordable housing suitable for their income, pushing them to the brink of destitution. We have to explore all options for preventing and ending homelessness.
"We are keen to hear from investors, housebuilders and developers, planning consultants, housing associations, councils, homelessness organisations and others across the sector on whether office and commercial to residential conversions could play a role in providing affordable housing. We want to present solutions to government on how, done in the right way, such conversions could help prevent and end homelessness."
Related Posts