How Plans to Fix the Broken Housing Market will Affect the Property Sector
Home » Uncategorised » How Plans to Fix the Broken Housing Market will Affect the Property Sector
How Plans to Fix the Broken Housing Market will Affect the Property Sector
This article is an external press release originally published on the Landlord News website, which has now been migrated to the Just Landlords blog.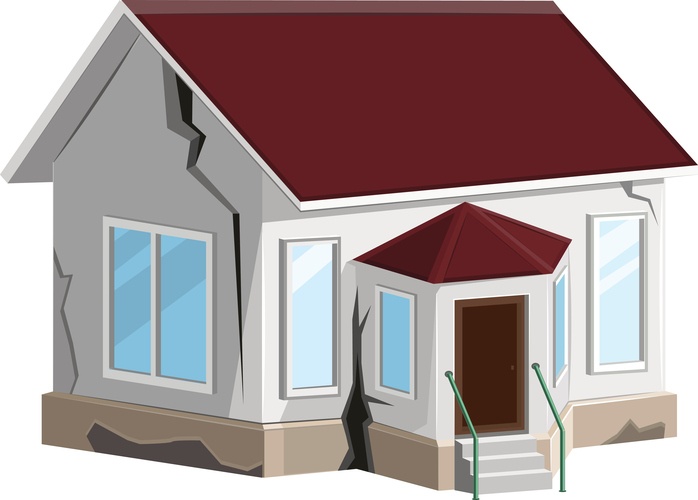 How will the Government's plans to fix the broken housing market, as announced in the Housing White Paper, affect those in the property sector, including landlords, first time buyers, homeowners and tenants?
Portico London estate agent has summarised the five key points to be aware of in the Government's plans to fix the broken housing market:
Get Britain building more homes 
The White Paper starts with a passionate pledge from the Prime Minister, Theresa May, to get Britain building more homes:
"We need to build many more houses, of the type people want to live in, in the places they want to live… This will slow the rise in housing costs so that more ordinary working families can afford to buy a home, and it will also bring the cost of renting down."
So what exactly are the Government's plans to encourage housebuilding and deliver one million new homes by 2020, as they promised pre-election?
"We will encourage housing associations and local authorities to build more."
"Ensure that homes are built quickly once planning permissions are granted."
"We will diversify the housing market, opening it up to smaller builders and those who embrace innovative and efficient methods."
"Finally, because building the homes we need will take time, we will also take more steps to continue helping people now, including by improving safeguards in the private rented sector, and doing more to prevent homelessness and to help households currently priced out of the market."
Longer tenancies and mandatory electrical checks
Perhaps the most radical and important announcement for landlords was the Government's plans to encourage "family-friendly" tenancies, by ensuring they are longer-term.
Currently, more than four million households rent their homes from a private landlord, which, according to the White Paper, is nearly twice as many as ten years ago. Demand for rental homes is clearly sky-high, which is why it's "nigh on impossible" for tenants to save enough for a deposit for their own homes.
The Government hopes that longer tenancies will make renting safer and more secure.
The Managing Director of Portico, Robert Nichols, says: "Longer tenancies have long been talked about and whether they are actually wanted by either landlords or tenants. In previous white papers, there was still the provision for adding in break clauses, which meant that either party would be able to end the term before the three-year period. The majority of tenants and landlords enjoy the flexibility that comes with renting, and fixing long-term contracts can somewhat hinder this freedom.
"More importantly, current tenancies across London average around 22 months, with very few ended by landlords. I therefore see fixing longer tenancies having little impact on how people view renting in London, and I don't believe it will affect the current average term."
It is also worth noting that, at this stage, longer tenancies will only apply to rental homes provided by housing associations and institutional investors. However, the Government has stated that it will be working closely with the British Property Federation to "ensure these longer tenancies become widely available".
In addition, the White Paper announced the Government's plans for mandatory electrical checks for rental properties.
The Property Management Director of Portico, Michael Kennedy, explains: "The law as it stands provides an obligation for landlords to ensure that their electrical installations and equipment are safe, but, other than in Houses in Multiple Occupation (HMOs), there is no requirement to produce a yearly or five-yearly certificate in the same way that the rules are clear on gas safety checks. The vast majority of landlords care about ensuring their properties are safe and well maintained, but, at present, there is too much confusion on what exactly their obligations are.
"Our advice is to have an annual test of the portable appliances and a five-yearly full electrical check, but, unfortunately, many landlords don't do this and risk issues with their electrics during the tenancy."
According to the White Paper, the next steps on these initiatives will be sent out "shortly".
Affordable rent 
There was more good news for tenants, as the Affordable Homes Programme will now be opened up to include Affordable Rent.
The Government announced that planning and other laws would be changed to help developers provide "affordable rent homes", which are defined at 20% below the market rate.
Its aim is to encourage more investment in building homes for affordable rent, with councils being pushed to get more involved.
Lifetime ISA and Starter Home initiatives
The Government may have ditched its "ownership at all costs" mantra, but the White Paper still announced new measures to help tenants get onto the property ladder.
In April 2017, the Government will introduce the Lifetime ISA, which Nichols says "will come as welcome relief to the increased tax burden on the nation!" This ISA will help renters save for a deposit, entitling them to a 25% bonus on up to £4,000 of savings per year. Their savings and the bonus can be put towards a deposit for a home, or withdrawn when they reach 60.
In addition, the White Paper also stated that the Government would launch the Starter Homes initiative. This scheme will help first time buyers under the age of 40 to buy a home with a 20% discount on market rates. Buyers are only eligible for the scheme if they have an income of more than £90,000 in London, or £80,000 elsewhere in the UK.
The greenbelt battle 
The long-standing discussion over whether to build or not on the greenbelt has been settled following the White Paper, with the Government confirming that greenbelt protection will not be weakened, apart from in "exceptional circumstances".
Gavin Barwell, the Housing Minister, insisted: "The greenbelt is 13% of the land. We can solve this crisis without having to take huge tracts out of the greenbelt."
What do you think of the Government's plans to fix the broken housing market?
Related Posts