'Please don't post us carpet, taps or mobiles' says The Deposit Protection Service
Home » Uncategorised » 'Please don't post us carpet, taps or mobiles' says The Deposit Protection Service
'Please don't post us carpet, taps or mobiles' says The Deposit Protection Service
This article is an external press release originally published on the Landlord News website, which has now been migrated to the Just Landlords blog.
A section of carpet, a fully functioning mobile phone and bathroom taps are among the more unusual items that The Deposit Protection Service (The DPS) has received through the post during tenancy deposit disputes.
The carpet was from a landlord wanting to demonstrate the iron burn that a tenant had left. Another sent a mobile phone (complete with charger) containing photos that they thought would best highlight the state of the property.
One landlord sent a faucet covered in limescale to demonstrate a tenant had not taken sufficiently good care of their bathroom. A tenant also once sent in a new shower mixer tap to support an argument that their landlord was charging too much to install a replacement.
The DPS also revealed that one landlord posted a plastic bag containing wet wipes and dirt to argue the property was not clean when their tenant checked out; while another sent in a bag of sweet wrappers in an attempt to prove the tenant had children living with them.
The DPS said it encouraged the use of video and photo evidence to help resolve disputes, but it was surprised to receive a video from a tenant seeking to prove that their landlord had allowed another person to live in a concealed part of the property.
Matt Trevett, Managing Director at The DPS, said, "The provision of evidence is a fundamentally important aspect of the resolution of any dispute, and good evidence can help our adjudicators come to fair conclusions around the return of deposit money.
"Good evidence can include records of email correspondence or mobile phone messages, date-stamped photographs, or video that helps demonstrate the condition of the property at both the start and end of a tenancy.
"Over the 14 years that we've been protecting deposits, landlords and tenants have posted us some very inventive and unusual items to back up their points, but we'd nevertheless encourage both parties to stick to paperwork, images, and video in order to make the process as quick and efficient as possible."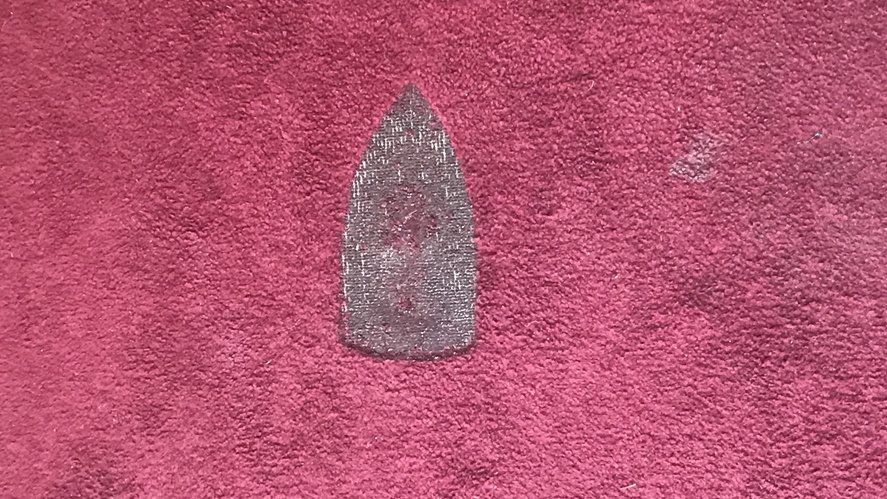 The DPS has provided the following tips for tenants and landlords to help with the claims and disputes processes:
1. Check what the tenancy agreement says about repairs
Tenants should always check the agreement to understand what repairs they can make ahead of the check-out. Generally, tenants who want to redecorate any or all of a property need their landlord's express permission before they start.
2. If the agreement permits, try to carry out minor and inexpensive repairs
It can be better for a tenant to do a quick and inexpensive repair, for example replacing a broken drawer handle with a matching one, rather than leaving it to the landlord, who is within their rights to claim for a contractor to carry out the work. Tenants should ensure any significant damage is repaired by tradespeople with the right experience and tools and ideally in consultation with their landlord.
3. Carry out repairs or cleaning before the end of the tenancy
Tenants should not rely on the opportunity to re-enter the property after they have moved out to carry out additional repairs or cleaning, as timescales for the next tenant may prevent it. Instead, they should undertake any work before they leave.
4. Take date-stamped photographs as evidence if possible
Taking date-stamped images at the start and at the end of the tenancy is the best way for a landlord to show if there has been damage or wear and tear that goes beyond what is reasonable for the length of the tenancy. If that is not possible they should still send images to enable adjudicators to check for date information inside the file.
5. Avoid emotive or abusive language when describing evidence
Keep evidence descriptions professional and neutral, for example, avoid using words such as 'filthy' or 'disgusting' and avoid derogatory or sarcastic remarks. If the disagreement reaches the dispute stage, evidence could be shared with the tenant or landlord, potentially escalating tension and prolonging any disagreement.
6. Be honest with yourself about the original condition of the property before making a claim
It can be difficult for landlords to remember a property's original condition, especially if rented for several years or if successive tenants have lived in it. Older-style properties can be clean on check-out but still have dated decoration or older items that may have deteriorated over time. Likewise, tenants should be prepared to accept reasonable deductions proposed by landlords if they have not met their obligations set out within the tenancy agreement.
Related Posts