Prime Minister Paves Way for Whole New Wave of Council House Building
Home » Uncategorised » Prime Minister Paves Way for Whole New Wave of Council House Building
Prime Minister Paves Way for Whole New Wave of Council House Building
This article is an external press release originally published on the Landlord News website, which has now been migrated to the Just Landlords blog.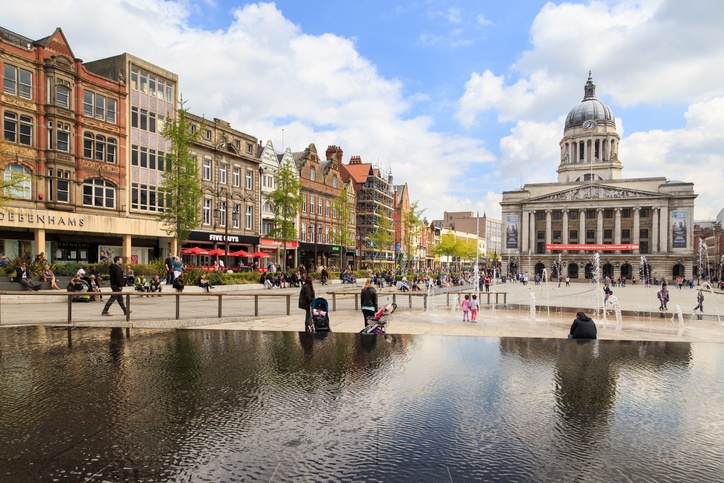 A new wave of council house building is in sight, subsequent to Theresa May's claim that the Government will scrap the cap on how much local authorities can borrow to get building again.
May used the end of her speech at the Conservative Party conference to outline plans to get councils involved in house building.
The announcement caused some controversy on Twitter, with housing commentators describing the announcement as significant and exciting – and far more so than the major part of the speech which concentrated on Brexit.
She commented: "The last time Britain was building enough homes – half a century ago – local councils made a big contribution.
"We've opened up the £9bn Affordable Housing Programme to councils, to get them building again.
"At last year's conference I announced an additional £2bn for affordable housing. But something is still holding many of them back.
"There is a government cap on how much they can borrow against their Housing Revenue Account assets to fund new developments.
"Solving the housing crisis is the biggest domestic policy challenge of our generation.
"It doesn't make sense to stop councils from playing their part in solving it.
"So, I can announce that we are scrapping that cap. We will help you get on the housing ladder. And we will build the homes this country needs."
Lord Porter, chairman of the Local Government Association, warmly welcomed the move
He said: "It is fantastic that the Government has accepted our long-standing call to scrap the housing borrowing cap.
"We look forward to working with councils and the Government to build those good-quality affordable new homes and infrastructure that everyone in our communities need.
"Our national housing shortage is one of the most pressing issues we face and it is clear that only an increase of all types of housing – including those for affordable or social rent – will solve the housing crisis.
"The last time this country-built homes at the scale that we need now was in the 1970s when councils built more than 40% of them.
"Councils were trusted to get on and build homes that their communities needed, and they delivered, and it is great that they are being given the chance to do so again."
Hew Edgar, head of policy for RICS, said that the Prime Minster had taken a "large, and very positive, step".
He said: "The RICS has long called for councils to be alleviated from the restrictive borrowing cap, and this policy will allow them to re-establish themselves as genuine players in housing again.
"Indeed, 40 years ago, local councils built 40% of all new homes, but for too long, councils have been limited in their capacity to make this significant contribution.
"We will monitor the outcomes of this policy closely in the hope this will genuinely bring in a new era of well-built affordable council homes, delivered at scale, across the UK."
Related Posts