Recycling tips for rented homes
Recycling tips for rented homes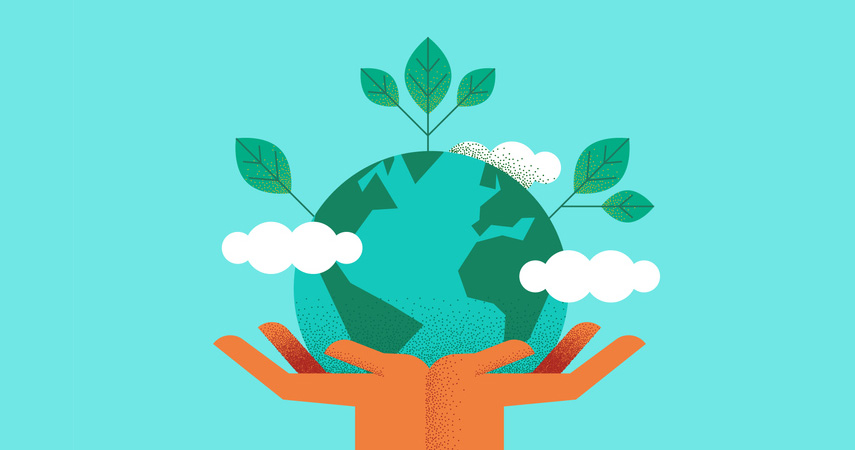 When preparing your let for new tenants, consider leaving them some recycling tips to help reduce waste in your properties.
There are many ways to reduce waste in our homes. Have you thought about creating a Recycling Tips pack for new arrivals? This could include ideas like these:
1. Set up a recycling area in the house
Have a dedicated area for recycling to separate your rubbish. You can make it as easy as possible by using colour-coded containers. This will make it simple to separate as you put rubbish aside, to then take out to your recycling bin once full.
2. Recycling tips for families
If you have young children, rather than buying art supplies from a shop, use what you have at home! This is especially good for any plastics that won't be accepted by your local authority for recycling.
You can find simple recipes for making your own paints and playdough using ingredients found in your kitchen, handy for using up anything that has passed its use-by date.
3. Recycling tips for pet supplies
Keep all of your toilet/kitchen roll tubes if you have any rodent pets. They make great tunnels for the smaller ones to climb through and are great to gnaw on.
There are also tutorials on sites such as YouTube that will show you how to make a container for treats out of cardboard. These make great little puzzles for your pets to solve to get to their snack!
Do you have any odd socks or old t-shirts? These can easily be converted into a tug-of-war toy for dogs. You can add a tennis ball to the sock and tie off the end or create a similar effect by cutting up the t-shirt.
4. Donating furniture at the end of a tenancy
Do you like the idea of donating unwanted furniture to a charity or local community? If so, invite your tenants to leave behind any they don't want to take with them.
You can advertise on social media, such as Facebook Marketplace or in a group set up for nearby residents. This will also present the opportunity to spread the word that you have an available property. Word of mouth can be a powerful free advertising tool!
Another option is to get in touch with a charity shop, as some are able to collect furniture directly from the property.
As a local business owner, it's worthwhile thinking about what you can do to help your community.
5. Broken appliances can also be recycled
If you have to replace a broken appliance, be sure to dispose of it in the right way. Some local authorities will collect small electrical appliances or you may have a Household Waste Recycling Centre nearby. Alternatively, some retailers also offer a recycling service.
What landlords can do to help
As the owner of the property, landlords can help the environment in other ways. When furnishing a let, there are a number of options to improve energy efficiency. You can also think about what can be added to the property to improve draught exclusion and keep the heat in/out. We've included more tips to help with this in our article for this year's Big Energy Saving Week.
Disclaimer: The opinions and views expressed in the above article are those of the author only and are for guidance purposes only. The author disclaims any liability for reliance upon those opinions and would encourage readers to rely upon more than one source before making a decision based on the information.
Related Posts