The Big Energy Saving Campaign – 12 tips to help with energy bills
The Big Energy Saving Campaign – 12 tips to help with energy bills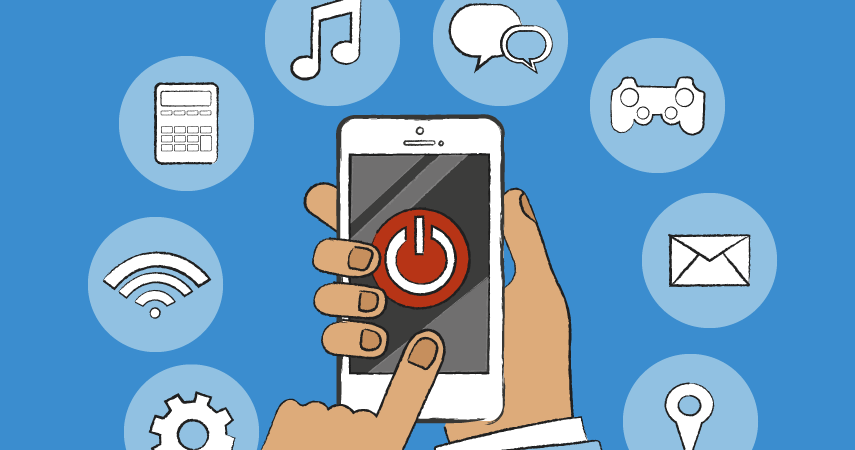 The Big Energy Saving Campaign has been organised by Citizens Advice and the Energy Saving Trust to help people manage their energy bills. During winter, it can be particularly difficult to keep the cost of energy bills down.
We have put together the following tips to help landlords, tenants, and homeowners alike find ways to make costs more manageable this winter.
1. Consider your lighting choices
The majority of halogen bulbs can no longer be sold for general household use as of September 2021, with fluorescent lights to be removed from shelves in September 2023. The Government highlights that LED bulbs last 5 times longer than traditional halogen lightbulbs and produce the same amount of light. They also use up to 80% less power.
The Government's report from June 2021 says an estimated two thirds of bulbs sold in Britain are LEDs. It's expected that these measures will increase this to 85% by 2030.
2. Avoid leaving electrical items on standby
Leaving an electrical item on standby can cost money and waste energy unnecessarily. You may feel like it's minimal, but it adds up over the years. This is also worth bearing in mind if you're a landlord with a furnished unoccupied let. Don't forget to check all appliances are switched off while the property is empty.
3. A smart thermostat can provide more control
You can opt for a smart device to control your thermostat, turning the heating up or down via an app. Having this extra control can make a difference to the amount of energy you use and help to reduce energy bills.
4. Check whether your windows could be upgraded
Installing windows that retain heat and are draught-proof can make a difference. Windows have ratings that contribute to their overall energy efficiency. Energy ratings for windows can range from A++ (the best) to E (the worst). They will also have a U-Value, which is a measure of how easily heat can pass through.
5. Insulating curtains can help keep the heat in
The type of curtains or blinds you use can make a difference as well. Some help to reduce heat escaping in winter, meaning a warmer house. On top of this, keeping them closed during the daytime in the summer can help to prevent your home from overheating.
6. What's the state of your current loft insulation?
It can be easy to forget about this part of the house if you don't go up there often. However, better insulation in the loft means more heat will be kept inside the building.
7. Is your boiler due an upgrade?
In 2005, changes to building regulations were made to improve energy efficiency in homes when condensing boilers were found to be more energy-efficient than older boilers. If you haven't already, you might benefit from upgrading.
The Boiler Guide website advises that as of 1st April 2005, every household has to switch over to a condensing gas boiler when the old one needs replacing. From 1st April 2007, this also included oil-fired boilers. Since 1st April 2005, newly fitted condensing boilers must have a Seasonal Efficiency of Domestic Boilers in the UK (SEDBUK) efficiency rating of either A or B.
8. Which washing machine settings do you use?
If your clothes only need a light wash, you could reduce your energy usage by choosing the appropriate setting on your washing machine.
The Which? website points out that washing machines are required to have a 20°C setting in the UK, as a measure to help save energy. In the same article, it found using a 20°C cottons program instead of 40°C could reduce running costs by an average of 62%.
However, certain items should be washed at a higher temperature for hygiene reasons. The NHS website states that items such as sports clothes, cloths used in food preparation, and shared towels count as high risk. It advises that these should be washed at 60°C.
9. Use solar panels to supply your energy
You could install solar panels on the roof of your property to lower your energy bills. The Energy Saving Trust highlights three main benefits of solar panels: 
They can help to cut your electricity bills
You can reduce your carbon footprint
You may receive payments for extra energy you generate
10. Compare energy supplier rates and services
Whenever you're approaching renewal times for energy contracts, do you look around to compare? You may find that you can save money by switching over to a different supplier. It's possible that your current one will match or better an offer from elsewhere.
11. Available government grants to help with payments
There are government grants available to help with paying energy bills for those who meet the criteria, such as being on a low income or in receipt of certain benefits. For example, there is the Winter Fuel Payment, Cold Weather Payments, and the Warm Home Discount Scheme.
12. Switch off to support the Big Energy Saving Campaign
Our final tip to reduce your energy bills as well as improve your carbon footprint is to go outside. When you might just watch TV, spend time on your computer, or play video games, switch it off instead!
Going for a walk or playing an outdoors game such as skittles can be just as much fun. It can also help to improve your mental and physical wellbeing.
When the weather is bad, board games are also a great way to pass the time.
Disclaimer: The sole purpose of this article is to provide guidance on the issues covered. This article is not intended to give legal advice, and, accordingly, it should not be relied upon. It should not be regarded as a comprehensive statement of the law and/or market practice in this area. We make no claims as to the completeness or accuracy of the information contained herein or in the links which were live at the date of publication. You should not act upon (or should refrain from acting upon) information in this publication without first seeking specific legal and/or specialist advice. Arthur J. Gallagher Insurance Brokers Limited trading as Just Landlords accepts no liability for any inaccuracy, omission or mistake in this publication, nor will we be responsible for any loss which may be suffered as a result of any person relying on the information contained herein.
Related Posts