Rent for Life: Which Direction is the UK Heading?
Rent for Life: Which Direction is the UK Heading?
This article is an external press release originally published on the Landlord News website, which has now been migrated to the Just Landlords blog.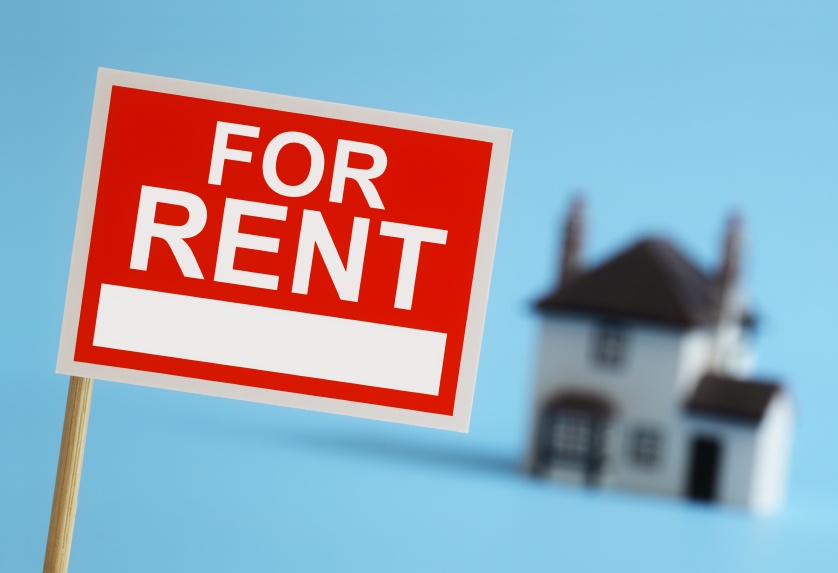 To rent or not to rent? That is the question. In years gone by, many young people only wanted to rent until they could buy their first home, and few thought of renting long-term. In other countries, such as Germany and France, there are a comparatively high number of rented accommodations, and long-term renters are not the exception – in Germany, in particular, people favour renting – over 40% of the country does!
In recent years, there has been a considerable increase in the number of rented accommodations in England, and people are now staying in the rental market for many years…
The changing English property market
57% of house owners in England are aged 65+ and only 22% are aged 16-34 years. Most property buyers fall into the 35-50 age group (48%), with a further 31% aged 50-65 years. For a variety of reasons, there has been a huge growth in the private rental sector in recent years – particularly in the younger age group. One of the key reasons for this is that young people find it incredibly difficult to save enough money for a deposit to get on the first rung of the property ladder.
Private renters are getting younger
There has been a large growth in the number of younger people wanting to rent privately. In 2011, this figure was 1.8m people aged 34 or under, which, in reality, meant an increase of 728,000 in rental households within a decade, and analysts are tracking a continued upward swing as we head towards 2019. Whilst the difficulty of affording to buy a property is one of the main reasons, many younger people choose to rent, as it gives them greater flexibility especially for job mobility and they can choose exactly where they live for convenience.
In 2008, 37% of people in their 20s bought their first property, but, in 2017, this number had fallen to 27%. There are 5.6m people in this age group, and the fall in house purchase was sharpest in the middle-income group, where wages failed to match the required deposit and mortgage repayments.
The increase in private renters is nationwide
Although London has recorded the sharpest increase in the demand for private rentals, this increase has also been mirrored in towns where there is a good commuter network to the capital. Such towns as Slough, which has recorded a growth of 13%, Enfield, where the property market grew by 11.9% in 2017, Watford, 9.9%, and Milton Keynes, by just over 9%. Interestingly, in Tonbridge, Kent, rental prices are high and property is often rented as soon as it goes on the market. The main reason is that the railway station is within walking distance of much of the town, and the train to London Bridge takes just 44 minutes – and some, just 31 minutes.
There has been a 23% growth in the private rental sector across England, with the 2017 figures for the South East being second only to London, with Yorkshire and the Humber third, and the West Country in fourth place. Interestingly, in Wales, there was a growth of only 0.4% and Scotland, 0.1%.
Who is renting privately?
The types of households in the private rental sector have shifted in recent years. A decade ago, only 15% of families with dependent children were private renters, but this figure has risen to 27%. Couples with children account for another 21%, and the largest proportion are single occupant households, at 27%. Interestingly, ten years ago, only 16% of people in the 35-45 age group rented, but, today, that figure stands at 24%.
The bottom line is that, in the past ten years, the number of people in rented accommodation in England has risen from 10% of the population in 1996/7 to 20% last year. For the first time, families are looking to stay in rented accommodation long-term, as they find property prices are out of their reach and job uncertainties make rented accommodation more appealing.
Private renters are now coming from all socio-economic groups, too. 50% of foreign people migrating to England rent in the private sector for at least the first five years. Many private renters are favouring city centre locations, as they want to dispel with commuting costs, and current trends favour eco-friendly properties and ones that are unfurnished.
What about the horror stories about rented accommodation?
Many private renters make the positive choice to rent rather than try to buy, and a key reason for this is that the standard of rental properties has significantly improved and, also, most landlords maintain their properties well and care about their tenants. The Decent Homes Standard has done a good job of improving the quality of rental accommodation. In 2006, 47% of rented accommodation was deemed below standard, but, two years ago, in 2016, this figure had dropped to 26%.
Buy-to-rent possibilities
Property buying experts housebuyers4u.co.uk say that the buy-to-rent sector should have been flourishing, with a number of exciting new projects under development in the key cities, but many small landlords are selling up, as recent tax changes on second properties have meant that buy-to-let is not as lucrative as it once was. In reality, this means that, although England is becoming a nation of renters, demand is greater than supply, and market experts are predicting that rent prices are set to climb by 17% in the next five years.
The bottom line
If the trend of younger people opting to rent continues (whether that is because they choose too or not), then it's clear the UK is heading towards a more rental-based property market.
Is this good or bad for the country? A case could be made for both, but as the old saying goes, only time will tell.
Related Posts