Renting Reboot Required, Says Nationwide
Renting Reboot Required, Says Nationwide
This article is an external press release originally published on the Landlord News website, which has now been migrated to the Just Landlords blog.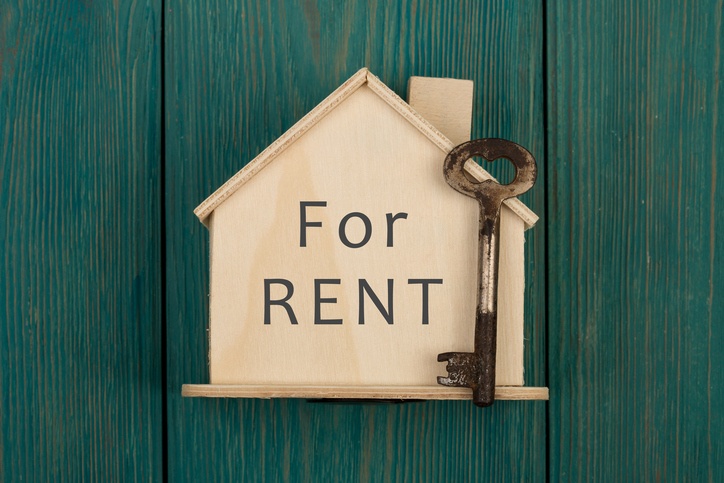 A recent survey reveals that a third of private tenants have never met their landlord, leading to the belief that a renting reboot is required.
According to research from Nationwide Building Society, relationships between tenants and their landlords can be a lottery. The Society calls on the Government and industry to improve and standardise private renting to provide greater stability and security.
The survey of more than 2,000 tenants renting from a private landlord exposes huge differences in experiences and expectations, often affected by age, life stage and location, as well as emphasising everyday realities for renters across the UK.
It revealed that 30% of those surveyed have never directly met their landlord, while a further 11% haven't met them in over a year. However, 26% have met and had contact with their landlord in the last month.
Despite this, almost half of private tenants questioned described their landlord as "supportive" and "quick to sort any issues", with a further 20% confirming their landlord "provides a fair service". Just 13% claim that their landlord could deliver a better service, and 4% report their landlord provides a very poor service.
10% of tenants aged 55-year-old or older admitted to not having a tenancy agreement in place, despite the older age group staying in rental properties for an average of six years and eight months.
One in ten fails to report property issues, with a fifth of those worried about rent hikes or eviction. However, when asked about actual experiences of the last time a problem was reported, 65% confirmed it was either resolved straight away or in a reasonable time. The top three issues experienced were plumbing (faced by 38% of those with problems), mould (30%) and poor décor (22%).
Nationwide's Director of Specialist Lending, Paul Wootton, commented: "It's great that many of these tenants have had fairly good renting experiences – but, when you are talking about young people starting out, families with children or older people renting alone, fairly good may not be good enough.
"Fear of the real or anticipated consequences appears to be stopping some tenants from reporting and resolving issues, negatively impacting on their day to day lives. We need to ensure that both landlords and their tenants are aware of the standards expected, to ensure everyone can find and enjoy the security of a place fit to call their home."
He continues: "While our latest research suggests many landlords are already meeting and exceeding the many requirements they face, we shouldn't be complacent. Rather than introducing more piecemeal changes, we need a long-term industry approach to private renting that supports the needs of all and steps in to act when it doesn't.
"Working together, we can achieve more than we could alone – that's why we're already working with other industry partners, as well as our own landlords – because it's in everyone's interests to ensure the sector works."
In 2017, Nationwide set up a cross-industry Partnership Board to help landlords deliver decent affordable homes for their tenants. The Nationwide PRS Partnership Board is backed by the National Landlords Association (NLA), the Association of Residential Letting Agents (ARLA), Shelter, Countrywide and the Nationwide Foundation, and aims to monitor the health and development of the private rental sector, discuss areas of mutual concern, identify consensus and provide policy suggestions to Government.
Tenancy timing 
Tenants reported that landlords were most likely to have decided on the tenancy duration in almost 38% of instances, followed by letting agents (21%). But, more than one in 20 (6%) claim they have no tenancy agreement at all, rising to 10% of over 55s. Tenants in the North West were most likely to have chosen the length of their own tenancy agreement, with 26% taking charge, outweighing the 19% that did so nationally. Of those that were not responsible for setting their own tenancy duration, more than half 53% were unaware they could.
Once in a home, UK tenants renting from a private landlord stay an average of four years and two months, though almost one in three (31%) stay for five years or more, and one in eight (13%) stay for a decade or more, rising to almost 19% of those renting on their own. One in five of those staying put for a decade or more are 45-54-year-olds and more than one in four (28%) are 55+.
According to the study, the older the tenant, the longer they seem to stay, with the average length of tenancy duration for 18-24-year-olds at just over a year, 25-34-year-olds at two years and four months, 35-44-year-olds at four years and five months, 45-54-year-olds at five years and eight months, and those aged 55+ staying six years and eight months in the same home.
Wootton adds: "Nationwide welcomes the Government's commitment to improve the private rented sector, but, as this study shows, half of the tenants surveyed have already lived in their current home for three or more years, so the Government's current proposal to implement a fixed tenancy of the same duration is unlikely to provide the additional certainty and security required by many; particularly families with school age children and older people who want to stay put.
"Instead, we should take a closer look at how indefinite tenancies already adopted in Scotland are performing – but any change must be co-ordinated with a more efficient legal process. This is the only way to offer tenants greater security, whilst retaining the confidence of landlords to offer flexible terms. A specialist housing court, equipped to arbitrate on all housing issues in a fair and timely way, is vital, particularly as the number of people likely to live in the private rented sector throughout their lives is growing."
Property problems
While a quarter of tenants surveyed said they had never experienced any problems in their current rented property, the most common issues experienced were:
| | | |
| --- | --- | --- |
| Plumbing | 38% | Rising to 45% in South East |
| Mould | 30% | |
| Repair or decor | 22% | |
| Issues with neighbours | 17% | Rising to 20% in London |
| Damaged or broken contents | 15% | |
| Security (locks, doors or windows) | 15% | |
| Landlord/agent entering property unannounced | 6% | Rising to 10% of 18-24-year-olds |
| Issues with tenants | 4% | |
Despite this, 10% of those who had experienced problems did not report them to their landlord or letting agent, with almost half of these tenants saying they were able to sort the issue themselves, 27% feeling the problem was too minor to report, and a conscientious 3% suggesting that, as the problem was their fault, they felt they should fix it.
However, around 16% of those who did not report their issue said this was because they didn't think anything would be done about it, while almost 9% worried that reporting the issue could lead to higher rent or eviction.
Resolution realities
Despite these concerns, when asked about actual experiences of the last time a problem was reported, 65% confirmed it was either resolved straight away or in a reasonable time. Unfortunately for 16%, the issue took longer than expected to sort out, and almost 18% said their problem still hasn't been resolved.
Payment pressure
One in ten of those surveyed had fallen behind on their rent, rising to 15% of those with children and more than 28% of those who had experienced unemployment.
For almost 71% of those that fell behind, their landlord either gave them time to sort out their finances or helped to sort out a temporary arrangement. However, one in seven (14%) felt their landlord put them under pressure to repay quickly and 7% believed they would be evicted as a result of their arrears.
Eviction experiences 
Almost 15% tenants have been asked to leave a property suddenly, rising to 20% of households with children. Of those that had, 41% thought this was because their landlord wanted to sell the property, while, for 12%, their landlord wanted to move in or wanted to let the property to their own family or friends.
10% felt they were evicted because they had asked for repairs and 8% believed it was because the landlord wanted to let the property for higher rent. 5% had been evicted because their landlord was in mortgage arrears and 4% because they were in arrears on their rent. 2% felt they were evicted because they needed to claim benefits.
Related Posts