Rents Rise Across England and Wales, with just London Recording a Fall
Home » Uncategorised » Rents Rise Across England and Wales, with just London Recording a Fall
Rents Rise Across England and Wales, with just London Recording a Fall
This article is an external press release originally published on the Landlord News website, which has now been migrated to the Just Landlords blog.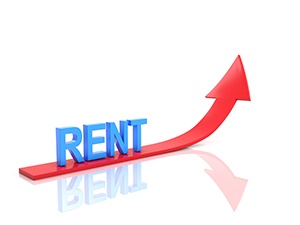 The average rent price across England and Wales increased by 2.3% in the 12 months to September, hitting £861 per month, according to Your Move.
Rents rose in all regions of England and Wales in September, except in London, where prices have fallen by an average of 1.3% over the year.
But, unsurprisingly, the capital remains the most expensive place to rent a property in the country, at an average of £1,271 per month, the estate agent reports.
The new academic year caused a surge of activity in September, helping to support growth in rent prices.
The highest annual increase was seen in the South West, at an average of 4.3%, to reach £686 per month.
The next fastest rise was in the East Midlands, at 2.4%, to an average price of £656, followed by the South East, at 1.8%, to £895.
Martyn Alderton, the National Lettings Director at Your Move, comments: "Students up and down the country are beginning to return to their universities. Yet, far from the outdated stereotypes of ropey student digs, many young people are able to access top quality student accommodation in their place of study.
"The growth of the student rental market has been a boon for landlords who have invested in good quality properties. Yet the number of living options for students means that there is real competition, with landlords having to ensure quality is high to attract the best tenants."
Properties in northern regions continue to earn higher rental yields than those located in southern areas.
The average landlord in the North East, for instance, enjoyed an annual yield of 5.0% in the year to September, while, in the North West, this figure was 4.8%.
Landlords in London once again experienced the lowest annual returns, at an average of 3.2%.
Across all of England and Wales, landlords enjoyed an average rental yield of 4.4% in September – the same as in June, July and August, but below the 4.7% achieved in Scotland.
Related Posts