Return of the Tenant Fees Ban to Parliament Amid Calls for Further Crackdown on Agents
Home » Uncategorised » Return of the Tenant Fees Ban to Parliament Amid Calls for Further Crackdown on Agents
Return of the Tenant Fees Ban to Parliament Amid Calls for Further Crackdown on Agents
This article is an external press release originally published on the Landlord News website, which has now been migrated to the Just Landlords blog.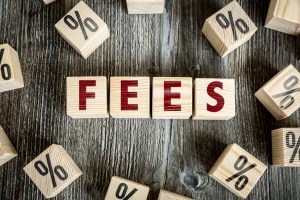 The Tenant Fees Bill is making a return to the Parliamentary agenda this week with Shelter among those increasing the pressure for it to go further.
The legislation will reach report stage and its third reading on Wednesday, allowing time for MPs to contribute their thoughts and debate any amendments to the Bill.
Calling for a cap on the security deposits of 3 weeks' instead of the six weeks proposed in the legislation, while there are also concerns regarding exemptions for default fees.
Furthermore, Shelter has called again for all tenant fees to be banned, in addition to warning that exemptions default fees, such as charges for a lost key, create loopholes for agents and landlords to exploit renters.
Chief Executive of Shelter, Polly Neate, commented: "The ban on letting fees will only save renters money if it's done properly.
"The Bill currently going through Parliament leaves a loophole open for agents and landlords to carry on exploiting renters by charging them 'default fees.
"This is effectively a blank cheque to charge ludicrous sums for menial admin jobs.
"We have heard from renters who tell us they've been charged £25 to take a bin bag out and even move a jar of peanut butter.
"If the Government think letting fees are worth banning, then they should be worth banning properly.
"The country's millions of renters won't thank them in months to come if they're just being ripped off in brand new ways."
The Government has said it will clarify what a reasonable default fee is prior to the implementation of the ban.
If it is approved at the third reading, which is anticipated to occur subsequent to the report stage on Wednesday, the Bill will then go for a first reading in the House of Lords.
Related Posts