Spring Budget announces Stamp Duty holiday extension
Spring Budget announces Stamp Duty holiday extension
This article is an external press release originally published on the Landlord News website, which has now been migrated to the Just Landlords blog.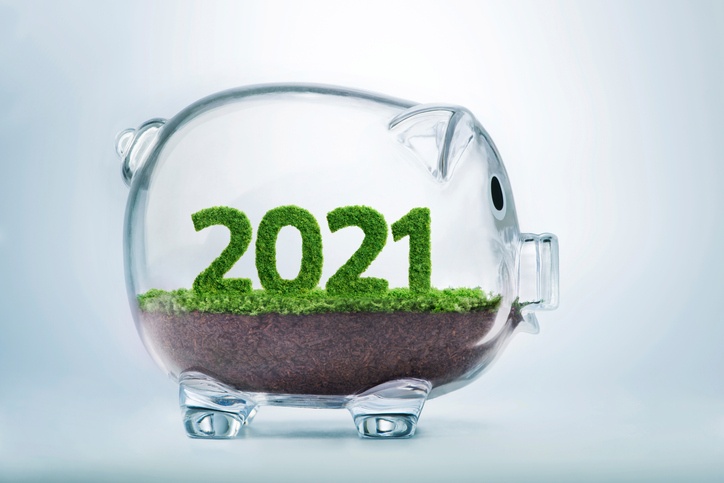 Chancellor Rishi Sunak has announced an extension to the Stamp Duty holiday in yesterday's Budget announcement. It will now be available until the end of June.
Andy Sommerville, Director of Search Acumen, comments on the drawbacks of this extension: "(Yesterday's) Stamp Duty extension is not just welcome news for thousands of homebuyers-in-waiting. Extending the Stamp Duty holiday is also a tonic for thousands of conveyancers who have been under pressure to complete due diligence on an industrial scale against a pressing deadline, and risking burnout at a time when businesses are still under Government instructions to work from home.
"However, the Chancellor's much-anticipated move simply defers rather than dodges the cliff-edge by putting it off until June. The Stamp Duty holiday has once again shown the flaws in traditional working practices and flagged the need to future-proof the property market with a data-driven approach to drive transactions through to completion.
"Given the technology at our fingertips, no homebuyer in 2021 should have to wait for weeks at the back of a queue for due diligence to be completed. Neither should any conveyancer have to apologise to their clients for delays caused by a system clearly past its sell-by date. Innovations like our Data Snapshot tool are crucial to shifting the transaction process up a gear by providing instant access to risk data accompanied by insurance, to help buyers avoid being caught in the Stamp Duty crush in three months' time."
Dale Anderson, MD of Fabrik Invest, comments: "The Stamp Duty holiday extension is excellent news in terms of the keeping the market moving. However, we need to move forward with a note of caution, as false inflation keeping the market moving is far from ideal.
"Overall, I expect a short-term dip in prices in certain parts of the country – specifically the prime London and Manchester city centre markets. We're likely to see home owners and investors looking for better value outside of these areas instead.
Bryan Mansell, Co-Founder at Gazeal, comments: "The Chancellor's Budget inevitably focused on extending much-needed support in response to the COVID-19 pandemic. However, as we move through 2021, the Treasury's focus is likely to turn to closing the spending gap caused by the health crisis."
"The announcement of a three-month extension to the Stamp Duty holiday – and a higher tax threshold until September – will generate plenty of headlines as, according to Rightmove, it will facilitate an additional 300,000 transactions and £1.75 billion of savings."
"Although it's positive to see the Government listen to the views of agents and conveyancers on the coalface, as well as the property-buying public, more consideration should have been paid to calls for a more specific tapered end to the tax cut."
"A three-month extension – and additional help until September – will be more effective than an additional six weeks, which was previously rumoured to be in the Chancellor's plans. However, it still creates a cliff-edge so even though more buyers will benefit from Stamp Duty savings than previously thought, there will still be some who miss out."
"A Stamp Duty-related boost, combined with the vaccine rollout as we move into spring and towards summer, means the market should be in good health over the coming months with agents able to complete existing transactions and build their future pipelines."
"Once the Stamp Duty holiday comes to an end, it will be time for the market to move on. As we come out the other side of the pandemic, it would be pleasing to see the Government return to its pledge of improving the home buying and selling process through increased efficiency and transparency."
"As accentuated by the Stamp Duty holiday rush, the current homemoving process is broken and struggles to cope with a high number of transactions."
"Improving security for consumers, reducing the chance of fall-throughs and making the moving process more efficient would not only help buyers, sellers and agents, but more transactions going through would provide the Treasury with an increase in much-needed Stamp Duty revenue."
"Meanwhile, news that the Government is launching a guarantee scheme to bring back 95% mortgages provides prospective buyers with a further boost."
"Understandably, low-deposit lending has been affected badly by the pandemic. With the Government taking on some of the risk, more lenders should feel confident in providing finance to purchasers of property worth up to £600,000."
"A new scheme designed to help people onto the housing ladder could see demand for homes increase. However, whether the required number of homes to meet rising demand will be available is doubtful as there remains a serious housing shortage in the UK."
"With this in mind, it's disappointing that we are yet to hear more about how £20 billion pledged to support new housing last year, which includes a £7.1 billion National Home Building Fund, is being used to address this shortage."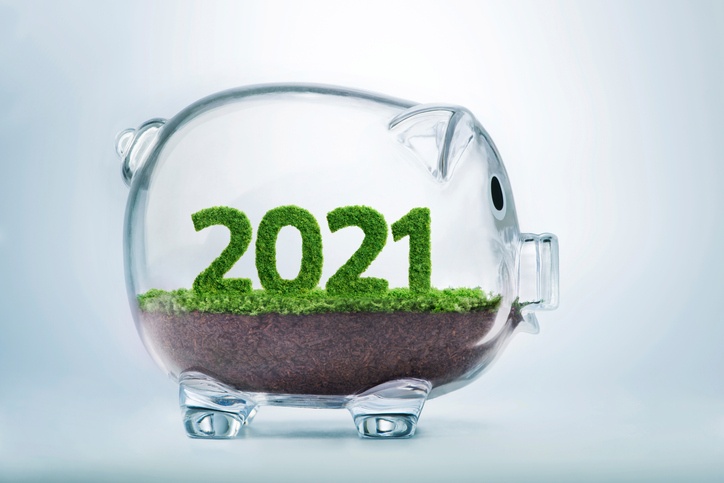 Craig Vile, Director of The ValPal Network, comments: "The Stamp Duty holiday extension is positive news for estate agents and consumers. A three-month extension – and additional support until September – is longer than most property professionals would have anticipated."
"Additional completions as a result of the Stamp Duty holiday extension, which otherwise could have fallen through, provide agents with an opportunity to increase their commission levels over the next three months."
"The general buzz around the property market can now continue as we move towards the traditionally busy spring/summer market. Moreover, the end of the Stamp Duty holiday should also now coincide with fewer COVID-19 restrictions and hopefully a return to something closer to normality."
"There are, however, some concerns over the extension of the Stamp Duty holiday. Firstly, if there is no tapered end, thousands of buyers could miss out on tax savings and there could be a drop-off in market activity."
"Secondly, there are concerns that the Stamp Duty holiday has artificially inflated property prices. Agents must therefore consider the impact another six months of Stamp Duty savings could have on average prices for the rest of the year."
"In other housing news, it's pleasing to see that Boris Johnson's plans to help 'Generation Rent' become 'Generation Buy' are taking shape with the launch of the 95% mortgage guarantee scheme."
"This scheme should help to provide another demand boost for agents. However, whether there will be enough supply to meet rising demand is another matter entirely."
"As we hopefully move away from the COVID pandemic over the coming months, the Government needs to return its focus to addressing the UK's housing supply shortage."
Robert Nichols, CEO of Portico, comments: "The property purchase tax suspension for the first £500,000 of all property sales throughout England and Northern Ireland has been extended until the end of June, with the nil rate band of £250,000 – double its standard level – continuing until October 2021.
"The extension of the Stamp Duty holiday is welcome news, especially for the hopeful homebuyers who have been racing to complete this month. This news will make theirs and other new market entrants' first purchases much more financially attractive, with big savings to be had. It may also incentivise older homeowners to downsize, which could free up some of the capital's existing housing stock, as according to sources, nearly nine million bedrooms in the homes of older people are lying empty.
"The success of Stamp Duty holiday thus far does magnify just how much the current form of property taxation inhibits buyers. Suspending this taxation is giving the sector some much needed momentum and makes entering the market a far more realistic dream for many hopeful homeowners.
"The important thing for buyers and sellers to do now is act fast. Three months may seem like a substantial amount of time, but with increased mortgage applications dragging through the system, loan delays could still increase the risk of transactions not completing in time.
"So, don't delay. Get moving on your plans quickly to prevent a stressful wait with a looming deadline and ensure that you maximise your potential savings without undue panic."
Related Posts