Property industry reacts to Chancellor Rishi Sunak's Spring Statement
Home » Uncategorised » Property industry reacts to Chancellor Rishi Sunak's Spring Statement
Property industry reacts to Chancellor Rishi Sunak's Spring Statement
This article is an external press release originally published on the Landlord News website, which has now been migrated to the Just Landlords blog.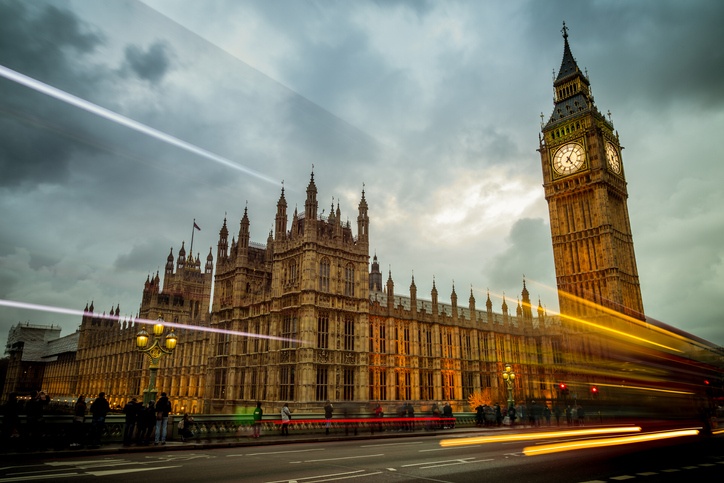 This year's Spring Statement from Chancellor Rishi Sunak has received responses from professionals within the property industry.
Ben Beadle, Chief Executive of the National Residential Landlords Association (NRLA) comments: "We welcome the decision to scrap VAT on energy efficiency measures. However, it remains disappointing that the Government has again failed to explain what will be required of the rental sector when it comes to energy improvements. The sector needs clarity as a matter of urgency.
"More broadly, as renters, along with all others, face a cost-of-living crisis, the Chancellor should have reversed his decision to freeze housing benefit rates. Without this, those relying on the benefit will find it increasingly difficult to afford their rents."
Matt Downie, Crisis Chief Executive, comments: "What's clear from this statement is that people up and down the country will be pushed into homelessness. It will not give support to families facing the cost-of-living crisis.
"Achieving this relies on keeping people in their homes and yet this budget provided little relief for desperate people trying to keep a roof over their head as inflation runs rampant and energy bills skyrocket. The UK Government must urgently invest in housing benefit so that low-income families can cover the cost of their rent and increase benefits in line with inflation, so people have a fighting chance to put food on the table."
Alicia Kennedy, Director of Generation Rent, comments: "We are in a dangerous moment with millions about to be plunged into fuel poverty and people already in poverty facing desperate choices between heating and eating. When inflation is running at 7.4%, the Chancellor should have targeted help towards those least able to manage, by raising benefits at the same rate and making sure Local Housing Allowance covers rising rents. The higher National Insurance threshold will help many private renters but not our most vulnerable neighbours.
"Taking the National Insurance and income tax changes together, the Chancellor is stacking the economy against private renters who have to work for a living. While the Health and Social Care Levy will cancel out the planned income tax cut for workers, landlords will be better off because they don't pay National Insurance on rental income. If he wants economic growth, the Chancellor should be shifting taxation from work to property wealth, and encouraging investment in more productive parts of the economy.
"The VAT cut on energy efficiency measures is welcome but until the Government acts on its promises to raise minimum energy efficiency standards for landlords and improve security of tenure, renters won't feel the benefit."
Paresh Raja, CEO of Market Financial Solutions, comments: "The Spring Statement was never likely to contain any major surprises as far as the property sector was concerned; at least not directly. But action was needed and, positively, it was taken to ease pressure on people's finances in the short-term. In turn, this will help ensure the property market faces no nasty shockwaves.

"Rising inflation and interest rates are affecting both homeowners and homebuyers, impeding the amount they can borrow and save. So, it was positive to see the Chancellor cut fuel duty and financial support to households across the UK. The tax breaks for those making green improvements to their homes is also a welcome decision, encouraging the right type of property renovation.
"Looking to the property market, with demand still outweighing supply so significantly, it is likely that house prices will continue to rise as they have been. But for lenders, now is the time to act. We cannot leave it to the Chancellor alone to offer support to those hoping to get on or move up the property ladder. Rather, lenders' focus must be on supporting their existing and prospective clients as best they can.
"Flexibility will be key; being too rigid in how and when you lend risks alienating certain buyers in the current climate, so lenders ought to consider how they can best meet each borrower's particular needs and provide support to help them navigate the economic challenges they are facing."
Marc von Grundherr, Director of Benham and Reeves, comments: "The biggest personal tax cut in the last 25 years and an early election Budget for sure. With such headline grabbing announcements, the lack of property focus will easily slip through the cracks.
"That said, environmentally minded homeowners will welcome today's announcement that VAT on green additions to their home will now be cut from the existing 5%. Of course, with inflation also being announced at 6% today, has this benefit already been negated?
"While great for the planet, solar and hydro energy outlets can be expensive to implement and take some time before the return starts to outweigh this initial cost and so it remains to be seen how meaningful this move will actually be."
Michael Bruce, CEO and Founder of Boomin, comments: "A Budget with nothing much for housing but a little for the household itself and this was largely to be expected.
"The Stamp Duty holiday introduced during the pandemic was probably the biggest bone the Government has thrown home buyers in recent times, so to expect another to come so soon after the final December deadline is certainly wishful thinking.
"Especially when house prices remain so buoyant as, after all, a high rate of house price growth is the Government's driving indicator of success and they'll only stoke the fires when these flames are starting to fade."
James Forrester, Managing Director of Barrows and Forrester, comments: "Such a bold move on income tax is of course welcome, but let's not forget that this is somewhat diminished by an increase in both personal and employer national insurance, as well as the impending hike in corporation tax.
"This will cause further problems for homeowners across the nation who will have seen a sharp increase in the cost of running their home already this year, with both an increase in interest rates, rising energy costs and a jump in fuel prices all bringing additional financial strain.
"So, while there's been no real property initiatives announced today other than 0% VAT on energy saving initiatives, other announcements such as the cut in fuel duty and the increase to the household support fund will, at least, help reduce this overall cost of living.
"This should provide some small amount of breathing room for those that are particularly hard pressed at present, although it's unlikely to solve the issue completely."
Geoff Garrett, Director of Henry Dannell, comments: "Although there was generally no expectation that the property sector would feature in today's Budget, some may have been hopeful of a breadcrumb or two from Mr Sunak in order to keep the market moving forward against what could be described as gathering financial headwinds.
"We've now seen a string of consecutive increases to the base rate and this is not only going to impact the monthly payments of those homeowners on variable rate mortgages, but it's also going to reduce the bullish approach to borrowing that we've seen from homebuyers in recent years.
"The impact is likely to be a slowing in the rate of house price growth as buyers commit to lower borrowing amounts and sellers are forced to adjust their valuation expectations."
Related Posts