Stabilising Rental Yields Could Cause London House Prices to Balance
Home » Uncategorised » Stabilising Rental Yields Could Cause London House Prices to Balance
Stabilising Rental Yields Could Cause London House Prices to Balance
This article is an external press release originally published on the Landlord News website, which has now been migrated to the Just Landlords blog.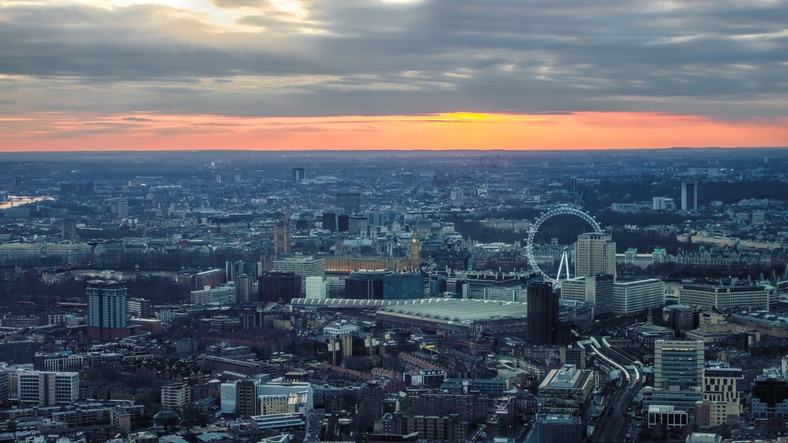 As rental yields in the capital look to stabilise, the slide in the value of homes in Greater London is expected to come to a halt as early as autumn 2020, according to the latest analysis by Home.co.uk.
The company's data suggests that house prices look set to stabilise in the capital within two years, due to improving rental yields.
Home's Doug Shephard explains: "During London's recent property boom, house prices soared ahead of rents. Investment fever drove prices up more than 50% in just five years. Meanwhile, rents rose only 10% over the same time period, causing yields to collapse."
Rental yields fundamentally underpin house prices and, following a long period of decline, the tide has turned. Sliding property values, combined with rapidly rising rent prices, are driving yields back up in the capital.
The average house price in London has fallen by around 2.3% over the past year, while rents have jumped by 4.3%. Moreover, rent price hikes are accelerating due to a scarcity of rental accommodation. Overall, the number of available properties to let in Greater London has dropped by around 14%, but, if we filter out the unlettable properties that have been hanging around for more than 20 weeks on the market, the decline is more like 27%.
Low rental yields, sliding capital values, higher taxation and more regulations have all served to disincentivise investors from purchasing more properties. In fact, this combination of factors has been encouraging many landlords to leave the rental sector altogether, hence the decrease in available properties to let, caused by a steep fall in supply of 21% over the last 12 months.
At present, the average gross rental yield in London of 3.7% remains too low to be attractive, and returns in prime central locations are even worse, making buying a property to let far more lucrative in other UK regions.
Across England and Wales, the average rental yield in August was 4.7%, while, in Leeds, for instance, the typical return is a far more attractive 6.0%.
Looking at the counter trends of sliding prices and surging rents in London, Home estimates that rental yields could reach as high as 6.0% in the capital by the end of 2020; sufficiently attractive returns to trigger substantial reinvestment, thereby stabilising house prices.
Shephard poses the question: "How long will London prices keep falling? This is a key question for the UK market as a whole, as history tells us that what happens first in London happens later to the rest of the regions.
"The answer may be quite simple: when rental yields return to attractive levels. For that to happen, either prices must come down, or rents must rise, or both. In fact, the current trends show both processes are occurring already, but slowly."
He adds: "We expect some significant rent hikes over the next two years, as tenants compete to secure a home in the capital, and this will accelerate the rise in yields. Sufficient yield recovery will prompt landlords to invest once more in London's vital private rented sector, although, should rent controls be imposed, they will almost certainly stay away."
Related Posts