Stamp Duty Cut for Shared Ownership Homes in Budget
Stamp Duty Cut for Shared Ownership Homes in Budget
This article is an external press release originally published on the Landlord News website, which has now been migrated to the Just Landlords blog.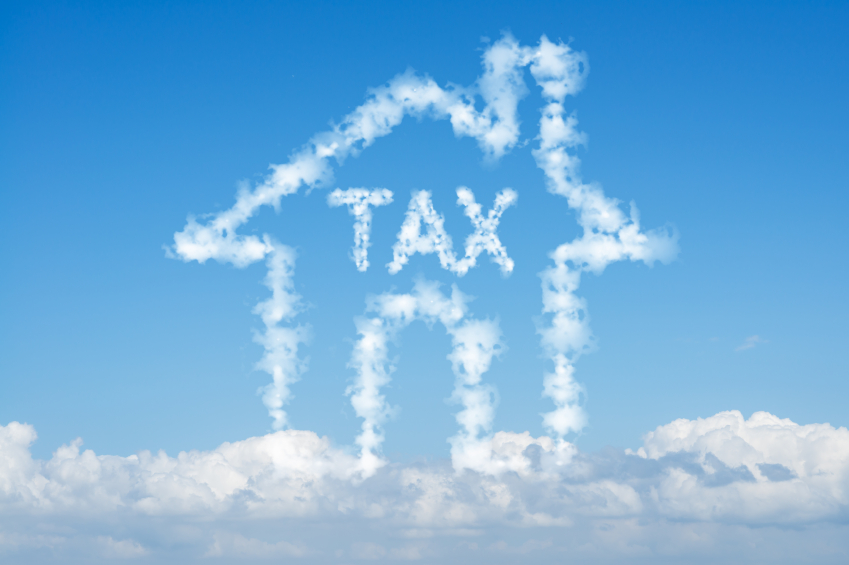 First time buyers of Shared Ownership homes will be exempt from paying Stamp Duty under plans revealed in Monday's Budget.
The Chancellor, Philip Hammond, announced that the exemption would be backdated to include all Shared Ownership homes bought since the last Budget, in November 2017.
Shared Ownership is a scheme designed to help young people onto the housing ladder.
It allows homeowners to buy a share of a property of between 25-75%. The buyer pays off a mortgage on their share and pays rent on the rest.
In the last Budget, Hammond cut Stamp Duty completely for first time buyers on homes worth up to £300,000. Those purchasing homes worth between £300,000-£500,000 receive a partial discount.
However, many Shared Ownership homes did not benefit from the original Stamp Duty exemption for first time buyers, as Shared Ownership buyers have a choice of how to pay the tax; they can pay it on the total value of their property in one lump sum, or spread the payments over time.
Most choose the latter, as it means a cheaper bill upfront. They simply pay Stamp Duty on the section of the home that they own, then pay more as they purchase further portions.
But the previous Stamp Duty cut did not apply to those choosing this option. The Government has now corrected this.
The first time buyer Stamp Duty relief has saved £284m since it was introduced, on 121,500 homes.
The extension to Shared Ownership homes will cost £5m in 2019-20, according to Budget documents.
Kevin Roberts, the Director of Legal & General Mortgage Club, is pleased with the news: "The first Stamp Duty exemption has already helped 121,000 first time buyers. This extension to Shared Ownership properties of up to £500,000 is very welcome news for buyers up and down the country – even better to hear that it will be applied retrospectively for homeowners since the last Budget.
"The Government clearly recognises the benefits of Shared Ownership as a genuine option for individuals, couples and families who want to become homeowners. Hopefully, this exemption will now bring about even more awareness of the scheme and make it as widely recognised as other high profile tenures, such as Help to Buy."
Shaun Drummond, the Sales Director of Harrods Estates, is also welcoming the announcement, but is pleased that Stamp Duty changes ended there: "We are relieved that there is no extra Stamp Duty to overseas buyers for residential property as recently proposed, but disappointed that the 3% extra Stamp Duty has not been cut or reduced for second home buyers and buy-to-let investors.
"We also welcome first time buyers of Shared Ownership properties, which will be taken out of Stamp Duty of up to £500,000, as this will hopefully further encourage the market at the lower end, which should lead to an increase in the volume of purchases further up the chain and readdress the huge drop in residential sales transaction volumes, particularly in London and the South East, over the past few years."
The Managing Director of Berkshire Hathaway HomeServices Kay & Co, Martin Bikhit, praised the whole Budget: "Philip Hammond's Budget is a balanced one, given the state of the economy and the growing needs of our society. A particular highlight for me is the money being put into our high streets and transform underutilised commercial space into the homes needed. And the business relief rates will also help small businesses stay on the high street.
"Taking Shared Ownership buyers out of Stamp Duty will certainly help people move and buy their own homes. However, Stamp Duty across the board still needs to be addressed, as homeowners are deterred from downsizing, thus freeing up larger family homes, and upsizers are unable to meet the punitive cost of Stamp Duty."
Mark Hayward, the Chief Executive of NAEA Propertymark (the National Association of Estate Agents), also had some choice words for the Chancellor: "When the Government announced a Stamp Duty holiday for first time buyers in last year's Autumn Budget, we said that it was a sticking plaster, which did not tackle the wider problem of rising house prices, lack of affordable housing and supply of suitable homes in the UK. Today's news that this relief is being extended retrospectively to include first time buyers in Shared Ownership properties is unlikely to have any material impact. Our data shows that, so far in 2018, 26% of property transactions involved first time buyers. This was the same figure as that for the whole of 2017, showing that it hasn't had a real impact so far, and, therefore, is unlikely to make a real difference moving forwards.
"Instead of focusing solely on those buying their first home, the Government needs to look at the whole system to ensure it's working effectively for all buyers, and there are suitable homes for everyone."
Richard Pike, the Sales and Marketing Director of Phoebus Software, is also disappointed in the focus on first time buyers: "When Theresa May said that 'solving the housing crisis is the biggest domestic policy challenge of our generation', she not only set the wheels in motion, she also got the industry's hopes up.
"Mr. Hammond has once again concentrated his efforts on first time buyers, with no thought for the rest of the market. Despite providing further funding for more new build homes, which of course is welcome, there are still questions that haven't been answered.
"It is not just about building houses, it's about ensuring that developers are building the right homes in the right places, and that those homes are affordable to the people that want to buy them. Another question, given the massive increase in equity release in the past year, is why, with an ageing population, aren't we doing more to help the older generation move down the ladder, rather than continuing to make it cost prohibitive to downsize?"
More positively, on the extension of the Help to Buy scheme to 2023, Craig McKinlay, the New Business Director at Kensington Mortgages, comments: "The Help to Buy scheme has been a helping hand for thousands of first time buyers stepping onto the property ladder. It isn't the only solution to solving the housing crisis, but it has supported many people on the path to homeownership. A guarantee of its extension to 2023 is much needed news for both developers and buyers, to help with their long-term plans."
Related Posts