Stamp Duty holiday plans announced by Chancellor Rishi Sunak
Stamp Duty holiday plans announced by Chancellor Rishi Sunak
This article is an external press release originally published on the Landlord News website, which has now been migrated to the Just Landlords blog.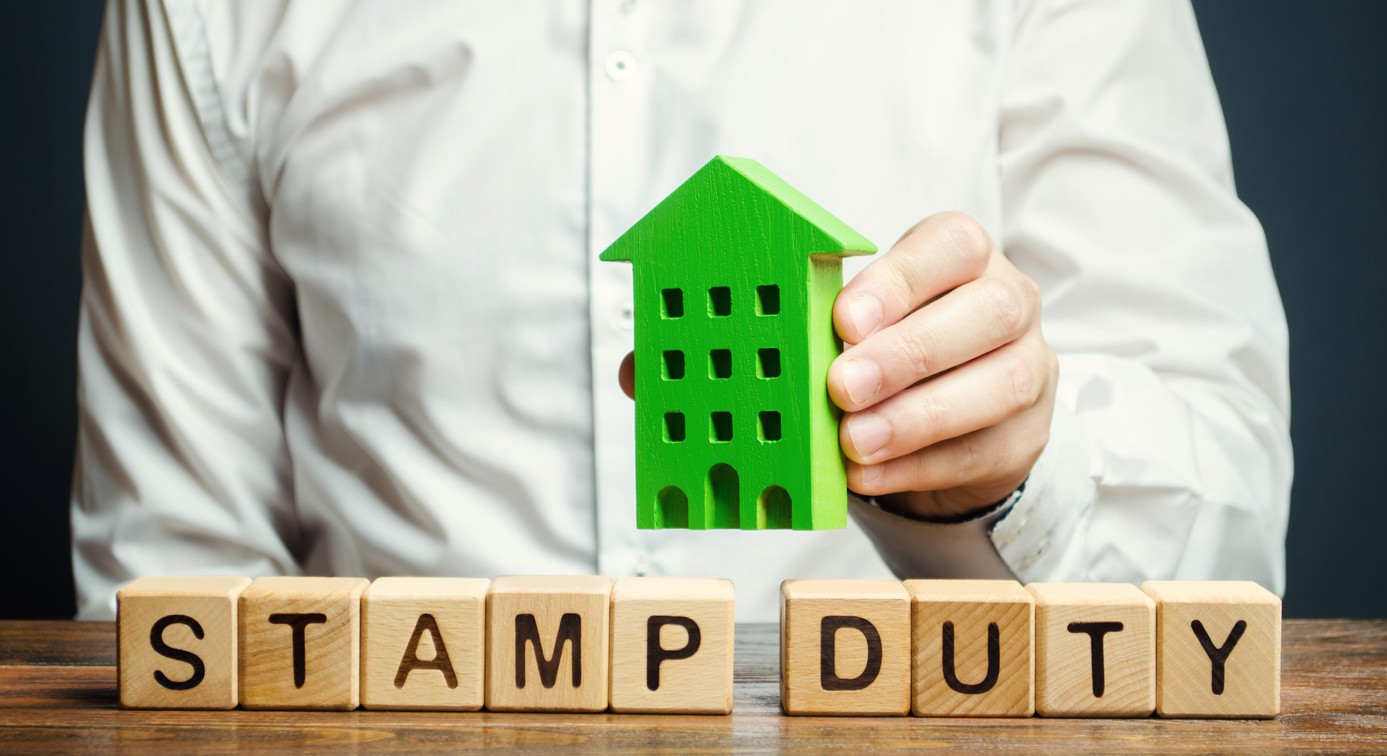 Chancellor Rishi Sunak has announced plans for a Stamp Duty holiday in the 2020 summer statement. This will make most homebuyers exempt from paying any Stamp Duty as part of plans to kick-start Britain's economic recovery.
The following industry responses have been released:
Mary-Anne Bowring, group managing director at Ringley and creator of automated lettings platform PlanetRent, says: "The Chancellor's proposals to exempt most homebuyers from paying any Stamp Duty under plans to kick-start Britain's economic recovery is welcome news.
"A Stamp Duty holiday would no doubt cause a rush of transactions and help breathe life into a housing market that has been put into deep freeze in an effort to battle coronavirus. 
"The government should be looking at long-term solutions as well as short-term sticking plasters when it comes to fixing the UK housing market.
"Millions of Brits were already renting, and that number was predicted to grow anyway with or without coronavirus. The disruption caused by coronavirus will likely see rental demand grow, as banks squeeze potential buyers with tighter lending restrictions and people put off buying or selling a home as it becomes clearer COVID-19 has caused continued uncertainty and disruption in the medium term.
"Eliminating additional Stamp Duty for buy-to-let investors would help stimulate the supply of rental homes while also driving wider activity in the housing market. Landlords are a crucial source of development finance through off-plan sales and will help support getting Britain building again."
Mark Arnold, CEO, Kensington Mortgages, comments: "If the housing market is working properly, that has a massive impact on the rest of the economy – so this potentially is a big boost. A Stamp Duty holiday is a huge market change and this has never happened before. 
"First-time buyers, second steppers and older homeowners will all benefit. Even before lockdown, there was a clear stagnation in housing activity on those higher up the property ladder.
"Extending the threshold to £500k frees up larger properties for growing families and enables the next generation of homebuyers to step onto or even up the ladder. Buyers will make a significant tax saving and this acts as a large incentive to keep all parts of the housing cycle moving in some of the most crucial summer months."
Mark Hayward, Chief Executive of NAEA Propertymark, comments: "Following our engagement with HMT and MHCLG over the past few months, we welcome the Chancellor's announcement this afternoon that he will be raising the threshold at which buyers will pay Stamp Duty to £500,000. 
"This a is a welcome commitment by the government and we are glad that they have listened to our calls to help sustain the property market following lockdown. These measures will enable people looking to buy a home to have the confidence and stability to be able to move forward with their purchase, which in turn will have a knock-on effect on the wider economy as people buy white goods and furniture.
"The market is moving well at the moment, however once furlough has ceased and the anticipated recession hits, the market might well need further financial impetus, therefore it is right that the sector is given the support and tools it needs to rebound over the next 9 months."
Marc von Grundherr, Director for Benham and Reeves, comments: "84% of transactions made in the last six months would have seen the amount owed in Stamp Duty eradicated as a result of today's announcement, so there's no denying that this should bring about a monumental boost for homebuyers going forward.  
"However, some may also argue that it's not before time. Stamp Duty is simply an additional financial barrier when buying and one that does little more than filling the government's pockets.
"While the market has weathered the storm of pandemic price decline so far, this latest move should help keep property values buoyant. Although, it is disappointing to see yet another government initiative that focusses on fuelling demand instead of addressing housing supply."
James Forrester, Managing Director of Barrows and Forrester, says: "A bold move by the chancellor today and one that will no doubt stoke the fires of homebuyer demand with such a large proportion of those transacting due to benefit.
This shot in the arm should ensure top-line demand and price growth remain immune to any unseasonal downward trends and implementing this initiative from the get-go avoids any short-term decline in transactions.
The only criticism is, perhaps, that the government has once again focussed on fuelling demand rather than addressing the more pressing issue of housing supply. While this will help boost house prices, it will do little to address the supply and demand imbalance and the problem of affordability that many are already facing."
Islay Robinson, group CEO of Enness Global Mortgages, says: "The government has mostly ignored the top end of the market in recent years and this has had a detrimental impact on demand and property values in the prime London market, in particular.
"Today has been much of the same and although high-end homebuyers will enjoy some form of discount where Stamp Duty is concerned, it's looking unlikely that this will apply to second homes and they certainly won't be getting any richer thanks to Rishi.  
"In fact, this archaic tax continues to leave a bad taste in the mouth of prime buyers who are paying huge sums in addition to the value of their chosen property, and it's about time this government money grab is abolished altogether."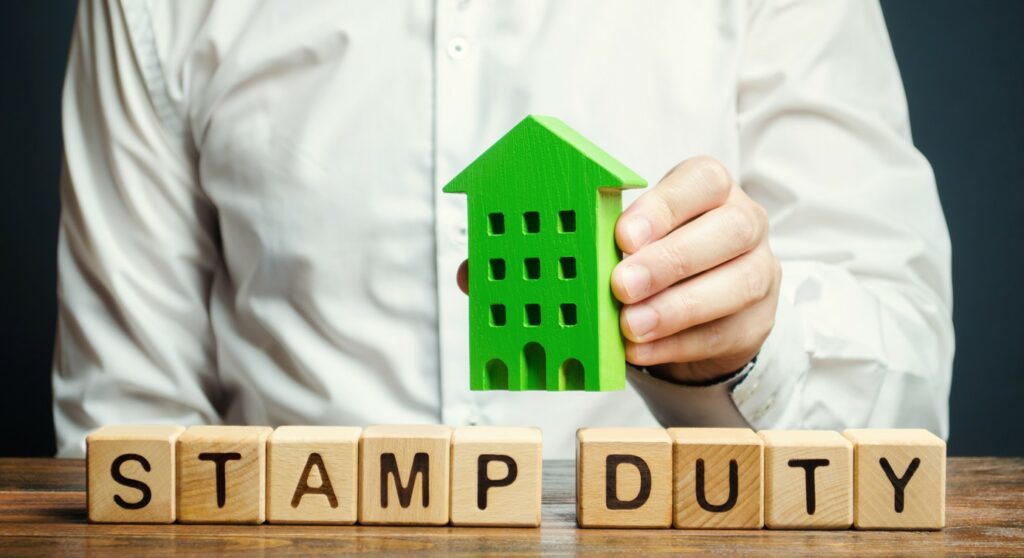 Phil Bailey, Sales Director for mortgage tech provider Twenty7Tec, says: "We hope that the housing market will get the stimulus it needs from the Chancellor's announcement on Stamp Duty. For us to have a housing-led recovery, we need first time buyers in the market and this measure will go some way to helping alleviate the level of funding that they need to get onto the property ladder. 
"However, it's not a perfect solution. There's a lack of mortgage products in the market in the 90%+ LTV range as lenders have adjusted for their risks and their own lending capacity. This means that deposit levels have, effectively, gone from 5% to 15%.
"Previously, this gap has been filled by the bank of mum and dad, but the last few months have eaten away at their savings and possibly their attitude to taking on new investments. There's also less housing stock on the market, which means it's a seller's market.
"Unfortunately, this Stamp Duty holiday won't really help with any of these points. In our view, it'll drive a surge in demand, but it's more than likely going to support people to buy bigger than helping those who are struggling to get onto the property ladder. The additional demand caused by this could push house prices up or see them stay the same and not drop as expected later this year. 
"Speaking to lenders and intermediaries this week, there were two real worries in the market about this Stamp Duty announcement. First, that it has previously been mooted and not happened so people were questioning if it would happen this time. Second that it might be delayed until later in the year, which would induce an unnecessary halt in a housing-led recovery. 
'Thankfully, the current Chancellor is someone who seems capable of getting things done and at pace. We'll see what the data says about a continued recovery over the next few days and weeks."
Elisabeth Kohlbach, CEO of Skwire, comments: "Chancellor Rishi Sunak's Stamp Duty change is a welcome shot in the arm for an under pressure property market and much-needed relief for buyers. But it does not go far enough.
"The relief will overwhelmingly help buyers in London and the South East, where property prices are highest, in terms of the savings they will make on a property, with many housing transactions in the regions already below the Stamp Duty threshold. So he needs to think again if he wants to help the Prime Minister's Red Wall regions too.
"While it is right that the initiative is set to overwhelmingly help struggling first-time buyers, the withdrawal of low-value deposits by lenders and the drought of suitable mortgage offers needs to be addressed too if this initiative is going to help revive the housing market.
"He should also consider at least a temporary cut in Stamp Duty on higher-value properties. This market segment has been sluggish since Stamp Duty was raised, and the chain of transactions more expensive sales generate, as well as the advisory, agent, legal and other fees they produce, could help provide a short-an economic boost when it is most needed.
"The Chancellor's move also only affects property buyers, and given that the PRS sector is a growing part of the UK's housing mix and redundancies are on the rise, he should carefully monitor what impact the lifting of the Government's eviction ban in August will have on tenants and be prepared to act if needed.
"If Sunak wants the housing market back on his feet, he should look at the sector as a whole and push through measures that benefit both buyers and renters alike.
Matthew McDwyer, founder of Bricks&Logic, says: "At Bricks&Logic, we've been continuously analysing London house prices since the easing of lockdown measures allowed viewings to start again.
"In the first month, asking prices have remained stable across the capital and agents report brisk business. We know that historically, Government policy is the single biggest driving factor for house prices and the last significant Stamp Duty change was followed by substantial changes in London house prices, particularly at the cheaper end of the market.
"Confirmation of the rumoured Stamp Duty holiday is likely to provide a shot in the arm for the property market. However, while this will possibly stimulate movement at the lower end of the market it is unlikely to have too significant impact on the wider London market but will boost movement outside the capital."
Jeremy Raj, head of Residential Property at Irwin Mitchell, comments: "The Chancellor prefaced his announcement by explaining how key the residential property market and the housebuilding sector are in relation to the confidence and strength of the economy overall. There is no doubt that the recent uncertainties and practical difficulties created by lockdown have had a massively detrimental effect.
"The changes announced to SDLT today went further than most within the industry had dared hope. With an immediate increase in the tax-free band to £500,000 for a fixed period until 31 March 2021, there will be a real boost to the sector.
"There will also be widespread relief that the implementation has not been delayed until the autumn, which would potentially have stalled the market entirely.
"It is important to note that while the effect on the London market will be minimal, the vast majority of conveyancing transactions throughout the country will see a significant and immediate bonus effect, that should encourage greater activity.
"We can however expect a number of interesting discussions regarding how this windfall is to be shared between buyers and sellers. Clearly, anybody that completed their transaction within the last month or two will be rightly upset to have missed out. It also remains to be seen whether the market reacts by adjusting prices overall, or leaves the windfall with buyers.
"Overall, however, this is a hugely welcome announcement for housebuilders, the residential property industry, homeowners, and potential homeowners."
Franz Doerr, CEO of flatfair, says: "The government's Stamp Duty holiday is welcome news for the housing market overall, but there needs to be more clarity on what this will mean for buy-to-let landlords. 
"Thousands of landlords have already left the sector in recent years, and support to help increase the number of homes available for rent will be sorely needed with the numbers of renters expected to increase as incomes plummet and mortgages become harder to get thanks to the economic impact of Covid-19.
"The government needs to realise that homeownership at all costs is no longer sustainable, and should have announced more to support both renters and landlords."
Related Posts