Majority of Students Believe Accommodation is Good Value for Money
Home » Uncategorised » Majority of Students Believe Accommodation is Good Value for Money
Majority of Students Believe Accommodation is Good Value for Money
This article is an external press release originally published on the Landlord News website, which has now been migrated to the Just Landlords blog.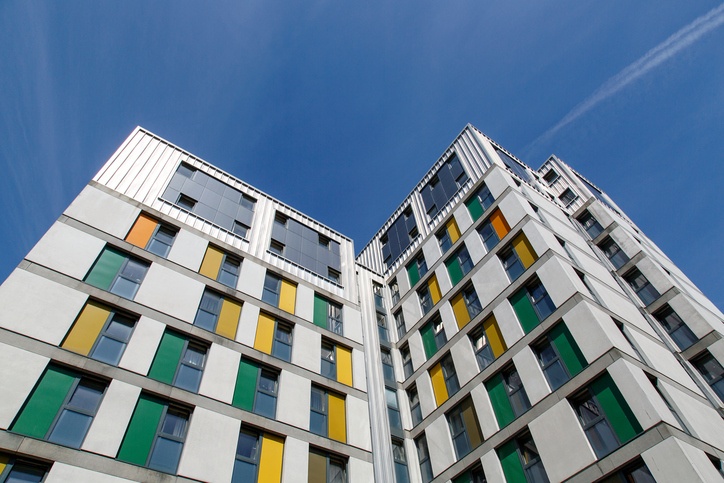 The majority of students in the UK believe that their accommodation provides good value for money, according to the first ever Student Accommodation Survey, which was compiled by Knight Frank between May-August 2018, in collaboration with UCAS.
This is the largest survey of its kind in the UK, highlighting the opinions of more than 70,000 British and international students.
Across the country, around 30% of full-time first year undergraduates live in purpose-built student accommodation (PBSA), which is owned or operated by private providers. This is up from 22% five years ago. A further 40% live in university halls of residence, while the remaining 30% live in the private rental sector or at home with their families.
The majority of students said that they were happy with their accommodation choice for the year, however, levels of happiness were slightly higher for those living in private PBSA (76%) and university halls (76%) than those living in the private rental sector (73%).
The key drivers of happiness in private PBSA were: location, the option to live with friends, and the quality of accommodation.
When it came to finding somewhere to live, the single most important factor was value for money. Some 97% of respondents rated this as being important to them, with around half rating it as extremely important.
The majority (67%) of students rated their accommodation as good value for money, with a further 12% saying that it was neither good or bad value. Good value for money was cited regardless of whether students were living in private PBSA, university accommodation or the private rental sector.
Parental involvement also had a role to play when it came to finding somewhere to live, especially for first year students, with 76% saying that their parents helped in making the decision.
This was much lower for second and third year students, with almost half (45%) saying that their parents had no involvement at all.
The survey also points to affordability being an issue affecting student wellbeing. Some 63% identified living costs as being very important when it came to their overall wellbeing.
41% of final year students intended to remain in the city in which they studied when they graduate. Graduate retention was highest in London (67%), followed by Edinburgh (47%), Manchester (46%) and Birmingham (41%).
Thinking about where they intend to live following graduation, more than half of students would move directly into a property in the private rental sector, while 31% would move back into the family home.
The Global Head of Student Property at Knight Frank, James Pullan, says: "The focus on student accommodation has never been so acute and, with several universities facing financial challenges, as well as the potential impacts of the Augar Review on tuition fees, universities must ensure that they get their accommodation offering right.
"Our survey comes at a time when the private PBSA sector in the UK faces its own set of challenges; not least from policy and from competition in what has become an increasingly global market for higher education."
He continues: "The private sector now accounts for the majority of new PBSA development, and, as universities become more reliant on outside investment to provide new PBSA, greater focus is likely to be placed on the strength of the relationship between the private sector and universities. The ability for both to work together and bring new product and innovation to market will be key to future success."
Related Posts