Surge of tenant moves predicted as lockdown measures continue to ease
Home » Uncategorised » Surge of tenant moves predicted as lockdown measures continue to ease
Surge of tenant moves predicted as lockdown measures continue to ease
This article is an external press release originally published on the Landlord News website, which has now been migrated to the Just Landlords blog.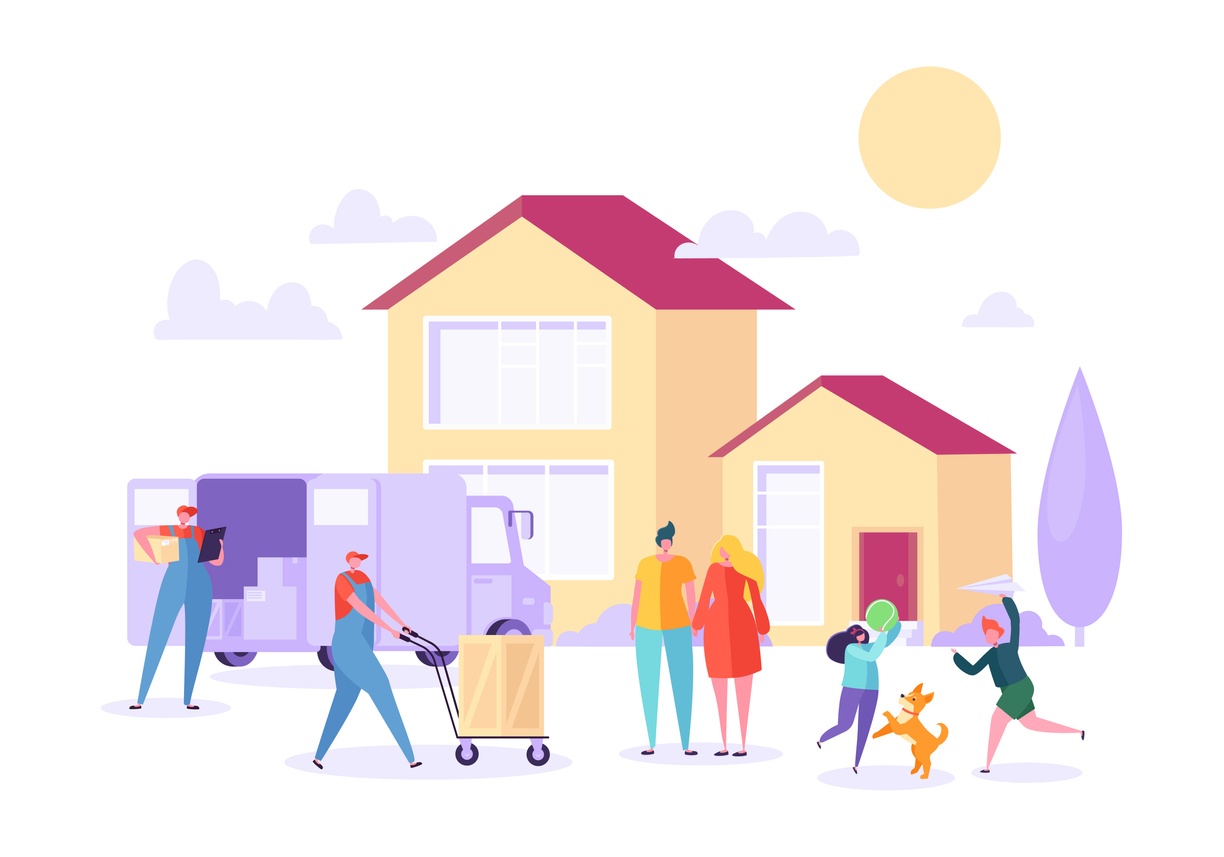 Inventory service No Letting Go predicts a continued surge of tenant moves in the coming weeks as lockdown measures as eased.
The service is advising letting agents and landlords to prepare for a new wave of tenancies while also managing the ongoing impact of COVID-19. It highlights that an efficiently executed pre-tenancy process can pave the way for a smooth tenancy and increase satisfaction for stakeholders.
Lettings market bouncing back strongly after lockdown
The property market was allowed to reopen on 13th May. Since then, rental activity appears to have rebounded impressively and at a faster rate than the sales market.
According to Goodlord, the number of completed lets was above the 2019 average for all but six days in June, while new tenancy applications remained 90% above 2019 levels last month.
London agency Chestertons reports that the number of new tenants registering for a new property was up 43% in June compared to May, with figures for viewings, offers and agreed tenancies all significantly higher over the same period.
Nick Lyons, CEO and Founder of No Letting Go, says: "It's clear that tenants have been buoyed by the recovery of the rental market and that due to the extraordinary circumstances, activity in recent weeks has been significantly higher than the annual average.
"The combination of those tenants whose contracts are expiring and need to move, those who wanted to move before or during lockdown but couldn't and those that decided they want to move during lockdown, means the next few weeks and months are likely to be extremely busy for agents and landlords."
Battling the impact of COVID-19 while remaining on top of everything
Lyons says dealing with the ongoing issues caused by Covid-19 while maintaining high levels of service and compliance will be a big challenge for property professionals.
He continues: "First and foremost, agents and landlords need to ensure all safety precautions are taken and government guidance is followed. This in itself has been a steep learning curve for the industry.
"The balancing act of achieving this while continuing to stay on top of all the administrative processes required to grant a new tenancy marks the next step for agents and landlords to negotiate."
Landlords currently have to comply with over 150 pieces of legislation, which is up from 118 in 2010, according to the Residential Landlords Association (now the National Residential Landlords Association). Lyons highlights that it was just this month that mandatory electricity checks for new lets were introduced. There were also changes to the Tenant Fees Act in June.
He explains: "We know from experience that getting all the ducks in a row at the start of a tenancy can help to reduce the chances of disputes or the potential need for eviction. It also increases the chance of a happy tenancy and the subsequent prospects of a long-term residency which benefits all parties.
"As well as meeting all regulations and carrying out the relevant health and safety checks, it's important that processes such as referencing tenants, carrying out a thorough inventory check-in and monitoring properties through mid-term inspections are given due care and attention.
"Landlords and agents should never take the risk of accepting potentially problematic tenants or not having the necessary records in place to protect against property damage or rent arrears. However, during a time of such uncertainty and financial instability, protecting investments is vital."
He acknowledges that the workload of agents and landlords who self-manage is likely to be considerably higher for many months to come as they aim to overcome numerous obstacles.
Lyons concludes: "For letting agents, having an adaptable and dedicated staff will be more crucial than ever. Meanwhile, all stakeholders will need to make sure they work with the best industry suppliers and use technology to increase efficiency to meet compliance obligations while a quality service."
Related Posts