Are Tenants and Buyers Saving Enough for Moving Home?
Are Tenants and Buyers Saving Enough for Moving Home?
This article is an external press release originally published on the Landlord News website, which has now been migrated to the Just Landlords blog.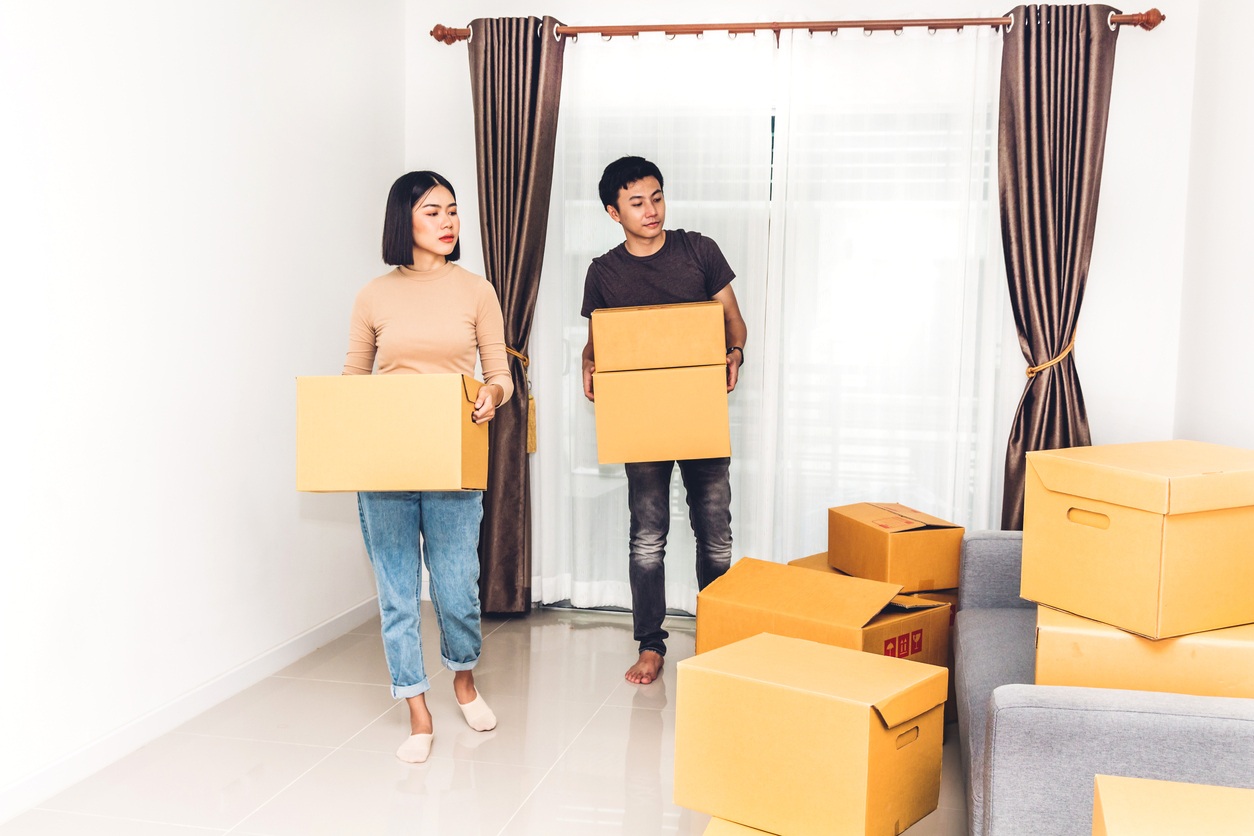 Private tenants and buyers have to dip into their savings to cover the cost of moving home, according to the latest Cost of Moving study from Post Office Money, which was compiled by the Centre for Economics and Business Research (Cebr).
Tenants need to have an average of £1,469 saved for moving home, including the cost of a security deposit (£944) and moving costs (£525). A typical renter has £1,522 saved in cashable assets. However, 53% of 22-29-year-olds saved no money in a savings account, meaning that many young tenants will have no savings set aside to cover these costs at all.
Buyers, meanwhile, will need to budget an additional £10,132 to move home, with estate agent fees making up a third of this cost (£4,815). However, 80% of prospective homebuyers underestimate the cost of moving, budgeting for just over half of the actual amount on average (£6,782), which could force them to dip into their savings.
Post Office Money found that the cost of moving home has increased by an average of 25% for buyers and 13% for tenants over the past decade. However, upcoming changes, such as those announced in previous Budgets by the Chancellor, may see costs ease for both parties.
Cost of moving home as a tenant
Moving home can place significant financial pressures on tenants, with deposits accounting for the bulk of the cost (64%), ranging from £1,629 in London to £526 in the North East.
While renters will expect to see these costs recuperated at the end of their tenancies, they will likely need to wait until they have moved out to receive the funds. As such, tenants who do not want to deplete their savings will need to set money aside for their next deposit in order to move home.
However, there is some hope for tenants, as the Government is planning to ban lettings fees under the Tenant Fees Bill, which is likely to come into force in spring 2019. Agent fees make up a significant amount of the cost of moving as a tenant (16%), at an average of £235.
The average costs associated with moving home as a tenant are as follows:
| | | | | | |
| --- | --- | --- | --- | --- | --- |
| Security deposit | Agent fees | Self-drive van hire | Child minder fees | Moving materials | Total |
| £944 | £235 | £123 | £87 | £80 | £1,469 |
Chrysanthy Pispinis, of Post Office Money, says: "Moving can be a time of financial pressure and people will often need to draw upon any savings they have. However, they are unlikely to have earmarked this money specifically for moving, leaving them with no financial safety net. Having a regular savings habit – putting money aside on a little-and-often basis – can help with these unforeseen costs.
"To ensure they can meet the demands of moving without damaging their nest egg, movers should consider these costs in advance as much as possible. The Government has made some accommodations recently, such as the Tenant Fees Bill and recent Stamp Duty changes; we hope these revisions will ease the cost of moving for both renters and buyers."
Cost of moving as a buyer
Even after years of experience moving as tenants, people can still be underprepared for the additional costs of moving as a homebuyer. Significant costs include Stamp Duty (£2,019) and estate agent costs (£4,815). Over the past ten years, these costs have risen by 30%, but buyers are not currently budgeting more to cover the higher costs.
This is how much it costs, on average, to move as a buyer:
| | | | | | |
| --- | --- | --- | --- | --- | --- |
| Stamp Duty | Estate agent costs | Surveyor fees | Conveyancing costs | Removals | Total |
| £2,019 | £4,815 | £600 | £1,619 | £1,079 | £10,132 |
Pispinis continues: "Most people know that planning and budgeting are essential to any move, but most renters or buyers will only think about their deposit payment, and may not necessarily plan for the additional costs. When people do move – be it renting, buying a first home or moving up the ladder – it really helps to have a very clear understanding of all of the associated costs."
Tips for moving
Post Office Money has put together some tips for tenants and buyers when moving home:
Budget in advance – Many people will wait until the point that they move to consider the costs of moving home. In fact, one in five buyers will not consider common moving costs at all. Making an itemised checklist of potential moving costs and making sure that you budget for these well in advance is essential to ensuring that you have enough set aside.
Consider letting/estate agent fees – The fees charged by letting and estate agents differ significantly, so consumers can massively benefit from shopping around. There are alternatives to high-street agents, which can often greatly reduce the cost for cash-strapped movers.
Get a number of quotes – When enlisting a removal service or self-drive van hire for moving day, be sure to get a number of quotes from different companies; you may be able to get a cheaper deal or even use them to negotiate a better price.
Cut down on removal costs – Movers can save money by sourcing moving materials secondhand, such as asking their local supermarkets for discarded cardboard boxes, rather than buying expensive moving packs. Another way to reduce these costs is to cut down on the amount of items that you're moving, by having a clear out.
Related Posts