Tenants Flood Online to Find new Property
Tenants Flood Online to Find new Property
This article is an external press release originally published on the Landlord News website, which has now been migrated to the Just Landlords blog.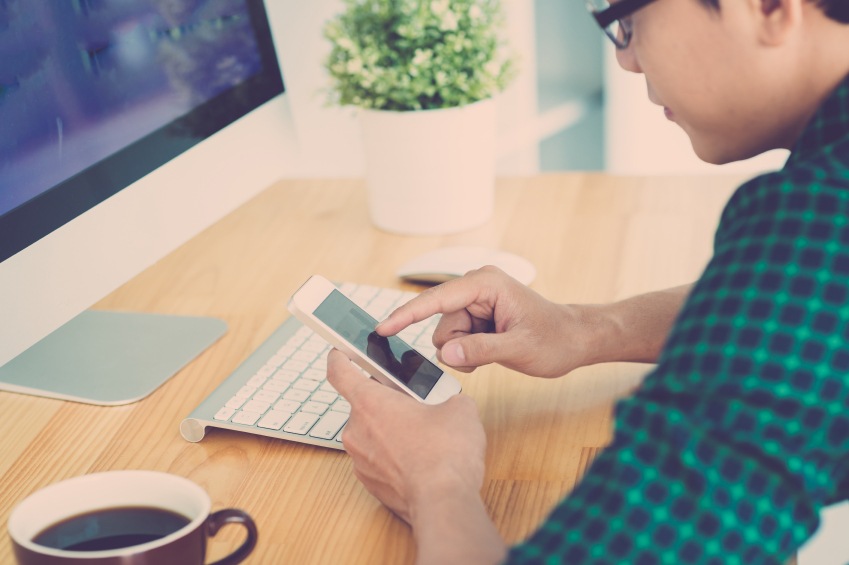 James Davis – Portfolio landlord and property expert
After being a landlord for 22 years and becoming increasingly frustrated with the lack of quality tenant find services for landlords, James started online letting agent Upad. Upad has mastered the intricacies of online to provide landlords a service they can rely on. In this article, James unravels the significant changes in tenant behavior and how it affects landlords.
Right now, 92% of tenants start their search for a new property online – and that number is going in one direction. If you're a landlord, it's no longer good enough to only use a high street property agent, book a few adverts in the local classifieds and wait for the phone to ring. It's time to change.
At their convenience
There has been a seismic shift in how people look for rental property – and it's not simply that people are doing it online.
People are increasingly looking on mobile devices, whether that's on the way to work or walking home from yoga. Times have changed. There has been a 50% increase in tenants searching on mobile devices in the last 12 months. In fact, 39% of tenants are now searching for their next property out of hours, meaning traditional estate agents aren't able to catch this segment of the market.
This is important. It means that people now want to be able to search every spare moment they have. They don't want to have to book a day of flat viewings just to see what's available. Exactly the opposite, they're making snap judgments in under three seconds before they decide to swipe and move on.
Uber for properties
It might be tempting to ignore this trend – people will always want places to live, right? And besides, traditional ways of advertising your properties have never failed before.
This is a dangerous attitude to have. As evidence, look no further than Uber. It's a great example of what is happening to the UK rental market, as new channels emerge for advertising property.
Like Uber, Zoopla and Rightmove have both launched apps. They let tenants browse easily from their phones while on the go. Last year, five million users had downloaded the Zoopla app alone. They can use it to browse properties and book viewings in just a few taps.
Just like Uber, these apps are highly convenient and streamlined to give the user what they need, with minimal extra functionality. But also, given that nearly all property stock appears on Zoopla and Rightmove, they are sure to serve up more properties than any estate agent or classified page ever could.
Just as websites have superseded traditional rental property advertising, so too will mobile browsing eclipse desktop. Already, smartphone internet usage is double desktop usage.
Tenant channels have shifted
It's still the case that 22% of landlords use classified adverts, but the times are changing. Rather than rely on ads, landlords must change their behaviour to ensure they effectively advertise their properties in the digital world too.
To learn about the concrete steps you can make to advertise your property online, join our free webinar.
To learn some steps to ensure a successful property advertising campaign online, join our free webinars. Register here: https://blog.upad.co.uk/blog/landlord-webinars-2017
Related Posts