What do Tenants Look for in Rental Properties?
What do Tenants Look for in Rental Properties?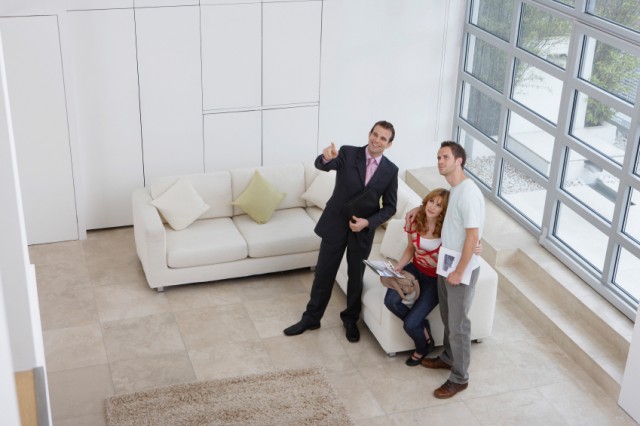 What do private tenants look for when searching for rental properties?
While a lot of focus is put on thoroughly referencing your tenants and protecting yourself against rent arrears, it is important to remember that landlords are responsible for attracting tenants in the first place. This means remembering what tenants are looking for, from nearby amenities to standout features.
In order to attract the right kind of tenant, always think about fulfilling the following requirements:
Location 
As anyone who has looked for a property knows, location is by far the most important aspect, whether you're renting or buying. If you have a property in a good area, your tenants will be willing to compromise on other factors and pay more for less. As much as they will think about the location of your property, you should always pick a good spot before investing.
However, remember that a good location means something different to different types of tenants. Some will want to be near work, others will want to be near shops, walking trails or schools. When marketing your property, think about what type of tenant you are targeting, and highlight the strengths of the area.
Budget 
After finding a suitable location, tenants will likely have a budget in mind and base their search on what they can afford. Tenants will be looking to get the most for their money and find a property that suits their needs.
As a landlord, this means that you must set your rent price at a rate that is competitive with other similar properties in the area. Consider how the features of your property stack up against those on the same street or in the immediate area.
If you are looking to make a higher rental return, it may be worth investing in certain aspects of your property to increase your yield in the long-term. Some features that tenants are looking for can be fairly simple to implement and will allow you to command a higher rent price.
Attractive features 
The following list includes features that tenants typically look for. Some are relatively cheap to install and generate a return on investment due to a higher rent price and shorter void periods:
A modern, nicely presented kitchen and bathroom.
Good facilities – washing machine, tumble dryer, dishwasher.
Stainless steel appliances.
Simple style touches, such as a feature wall.
Clean and comfortable interior.
Plenty of storage space.
A tidy, functional outside space.
As much natural light as possible.
A parking space.
Open plan living.
Security
Even if your property is in a nice neighbourhood, most tenants want the peace of mind that comes with having security features, such as burglary alarms and fences. Offering to pay for an alarm system is a cost-effective way to attract new tenants. Let your tenants know that the property is as safe and secure as possible, and they will feel much more comfortable living there.
Be cooperative 
All tenants want an approachable and cooperate landlord. Although it can be difficult to build a rapport with each of your tenants, always be friendly and respectful when you contact and communicate with tenants (both prospective and current). Keep written records of all communication and show them that you're a respectable landlord by sticking to the law.
LandlordNews.co.uk has all the latest news and updates for landlords.
Related Posts