Tenants Could Save £64 for Each Extra Commuting Minute by Moving out of London
Home » Uncategorised » Tenants Could Save £64 for Each Extra Commuting Minute by Moving out of London
Tenants Could Save £64 for Each Extra Commuting Minute by Moving out of London
This article is an external press release originally published on the Landlord News website, which has now been migrated to the Just Landlords blog.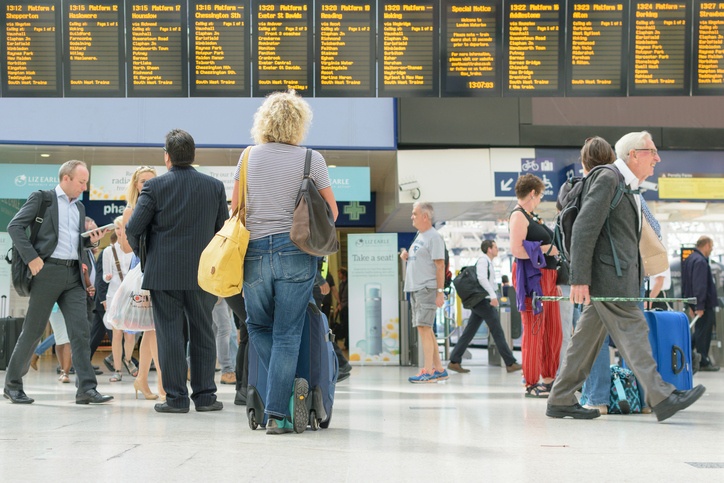 Families renting homes in London could save up to £64 for each extra commuting minute by moving out of the capital, according to research by AnyVan.com.
The study has used the average price of renting a three-bedroom family home in the capital, against a similar property in a commuter town.
The cost of renting in London is particularly high, especially for families. For those who work in central London, adding just a few minutes to a commute can save hundreds of pounds each month.
So, where could you move to that gives you a similar commute time, plus a similar sized home?
Woking offered the greatest saving per minute. There are a number of rental properties close to Woking station and, with its quick train link to Waterloo, the commute time from your front door could be as little as 28 minutes. There are decent savings to be made – roughly £191 per month in comparison to living in Colliers Wood, which can have a 25-minute journey into Zone 1. This means a saving of £64 for each minute added to the commute time.
St Albans is another known commuter hotspot, with a non-stop service into the capital. Commuting from a property close to the main station to Kings Cross takes just 23 minutes, which is actually only five minutes more than if you lived up the Victoria Line in Walthamstow. This switch could see tenants save £31 per minute, with a monthly saving of £157.
The highest potential monthly saving was £589, found by moving from South Clapham to Berkhamsted. A similar saving could be gained by switching homes in southwest London, such as Gunnersbury, to Reading. If you're looking at Reading, be sure to check out Caversham, which offers a village feel, but is just a few minutes' walk from central Reading and the mainline station. A short walk and direct train into London will take just 31 minutes, and could save commuters £39 a minute, or £545 per month.
A lesser-known option is Haddenham, a small village close to Thame on the border of Oxfordshire and Buckinghamshire. Haddenham offers a direct fast train service, which gets you into Marylebone in less than 40 minutes. This commute would add just seven minutes to your journey when compared to travelling in via the Bakerloo Line from Kenton. This switch would save £45 per minute, or £315 a month.
Other locations highlighted in the research include Bedford, against Edgware, which had a saving of £45 per minute. Seven Oaks was just four minutes longer than Tooting Bec, with a saving of £39 a minute. Kings Langley offers a commute of 29 minutes into Euston, versus West Finchley, at 22 minutes. This seven-minute difference could save tenants £41 per minute.
Angus Elphinstone, the CEO of AnyVan.com, says: "Our research highlights just how much money families who are renting in London could save by moving to a commuter town. Locations like Reading, St Albans and Woking offer rapid direct train links, and give movers an option to save money by adding just a couple of minutes to their journey time, in comparison to living in Zone 3 or 4.
"Commuter train tickets can cost upwards of £500, which might seem a bit steep for some, but, even with the additional travel costs, families can easily save £500 a month by switching London to a commuting hub."
He adds: "Our advice before you move anywhere is: always do your homework and research the area. We've selected areas with available rental properties within a few minutes' walk to the train station, as using a car park could add a further £100 per month to a commute."
Landlords, you can use this research to inform your decisions when looking at property investments outside of the capital.
Related Posts