The Housing Crisis is Breaching Human Rights
The Housing Crisis is Breaching Human Rights
This article is an external press release originally published on the Landlord News website, which has now been migrated to the Just Landlords blog.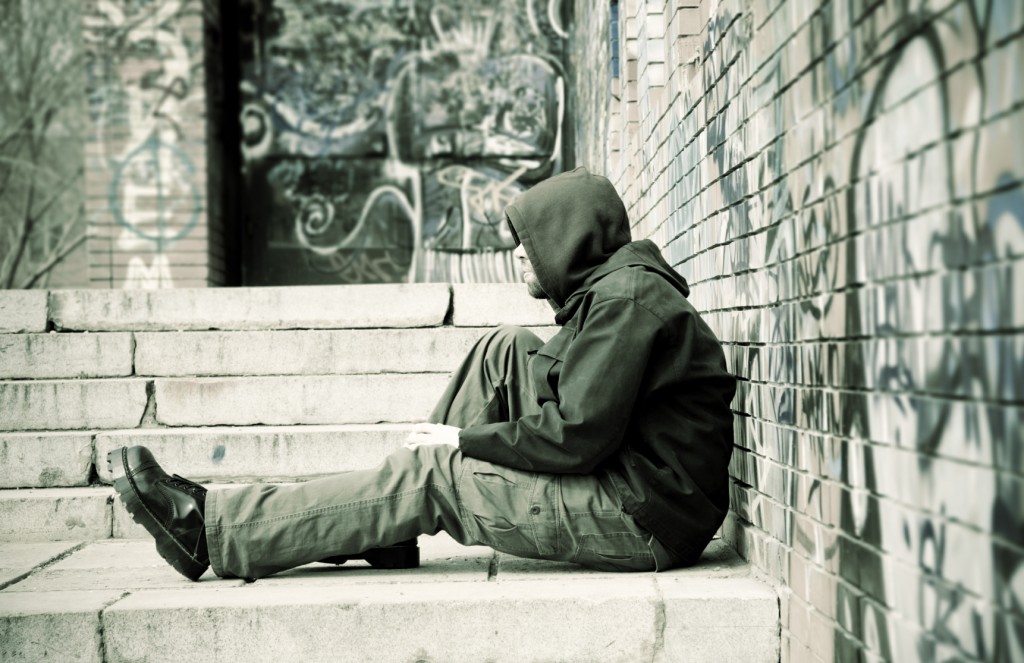 A report by charities has found that the housing crisis in the UK is in breach of United Nations (UN) human rights standards.
The UN human rights commitment to provide people with adequate housing has been violated because the housing crisis is so serious. The housing charities highlight spiralling rental costs, harmful conditions in properties and increasing levels of homelessness.
The report also warns of "profound issues of lack of supply, increasing housing costs, lack of security of tenure and homes of such poor quality that they are unfit for habitation."
The group, called Just Fair, is made up of Crisis, Oxfam, Amnesty International, Save the Children and UNICEF UK.
The report's author, Dr. Jessie Hohmann, a law lecturer at Queen Mary University of London, says: "It is quite clear we are in breach of our UN obligations. It is possible to take policy steps to protect the most vulnerable and marginalised, but the UK government has decided not to do that. Since the 1980s, we have lost any concept of housing's social function, and that is why protest movements are gaining ground.
"Without decent housing, you can't experience an adequate life in society, but now housing is seen just as an asset."1
In the 40-page document, Just Fair revealed:
Private rent costs are double those of council properties, at £163 per week. A quarter of renters depend on housing benefit to pay.
A third of properties in the private rental sector do not meet basic health, safety and habitability standards.
The amount of people sleeping rough in London rose by over a third between autumn 2013 and autumn 2014, and funding for shelters dropped.
Last December, there were around 62,000 families in England living in temporary accommodation. This is the highest number for five years, with a further 280,000 households at risk of homelessness.
The amount of families living in bed and breakfasts has more than tripled from 630 in 2010 to 2,040 in 2014.
"Exceptionally high" levels of homelessness and the rising number of families at risk of homelessness represents "a serious failing in the government's obligations."
The organisation says that the UN requirements to "recognise the right of everyone to an adequate standard of living", including housing, can only be breached in instances of "force majeure", such as natural disaster or war. Cuts made when the country is in financial crisis should be ended when the crisis finishes.
The shocking report arrives as politicians deliver their housing policies in the general election campaign. Chief Executive of Crisis, Jon Sparkes, says that the report "should be a wake-up call for all political leaders."
Recently, Labour announced their rent controls proposal. Find out more: /milliband-gives-his-answer-to-housing-problem/. The Conservatives have vowed to extend the right to buy scheme to housing association tenants. Read more: /how-would-the-conservatives-right-to-buy-work/.
Housing protests have also emphasised the public's frustration over the state of the property market. Read about the Reclaim Brixton demonstration: /the-purpose-of-brixtons-anti-gentrification-protest/.
The Just Fair report is critical of the coalition's housing policies: "Problems in realising the right to housing are linked to a political climate of austerity, and attendant cuts to state social security and other benefits. The resulting situation is accurately identified as one of crisis."
It also cites one of the most serious problems as the failure to build enough homes, which goes back to Labour and Conservative governments.
Some of the things worsening the crisis are the removal of bedroom tax, the "stark undersupply" of new homes and insecurity of tenure in the private rental sector, says the report.
Additionally, it states: "It should be a matter of significant concern that one third of households in the private rental sector are living in housing that is substandard to the point that it is unsafe or unhealthy."
The report revealed that "revenge evictions"1, when tenants are evicted when asking for improvements, are too common, with around 200,000 in 2013. That is a breach of the UN's prohibition of arbitrary eviction, claims the report.
Brandon Lewis, Conservative housing minister, responds to the findings: "We inherited a broken housing market after Labour's housing crash." He adds, "there is more to do", but the Conservatives will provide 275,000 new affordable homes in the next parliament. 
Lewis continues: "Despite the need to pay off Labour's deficit, Conservatives in government have worked hard to increase house building to its highest since 2007 and delivered 217,000 new affordable homes. We will ensure economic growth and stability to allow continued investment in frontline services for homeless and the vulnerable."1
Labour's Emma Reynolds says: "Under David Cameron, house building is at its lowest levels in peacetime since the 1920s, there is a severe lack of affordable homes, families face growing insecurity in the private rented sector, and there has been a dramatic rise in homelessness and rough sleeping. Labour will take action to tackle this crisis.
"We will get 200,000 homes built a year by 2020, boost the number of affordable homes built year on year, reform the private rented sector and we will set out a long-term strategy to tackle homelessness and rough sleeping."1
Crisis' Jon Sparkes explains: "Rough sleeping has risen by 55% in the past five years. This dreadful state of affairs is the result of successive governments' failure to tackle the housing crisis, combined with severe cuts to housing benefit that have left growing numbers of people struggling to keep a roof over their heads.
"The housing crisis will not solve itself. We desperately need more affordable homes as well as political action to fix our broken private rented sector."1
The report will inform a UN review of housing in England this autumn. The Joseph Rowntree Charitable Trust largely funded it.
1 http://www.theguardian.com/society/2015/apr/28/uk-housing-crisis-in-breach-of-human-rights
Related Posts