Three questions to ask yourself when becoming a landlord
Three questions to ask yourself when becoming a landlord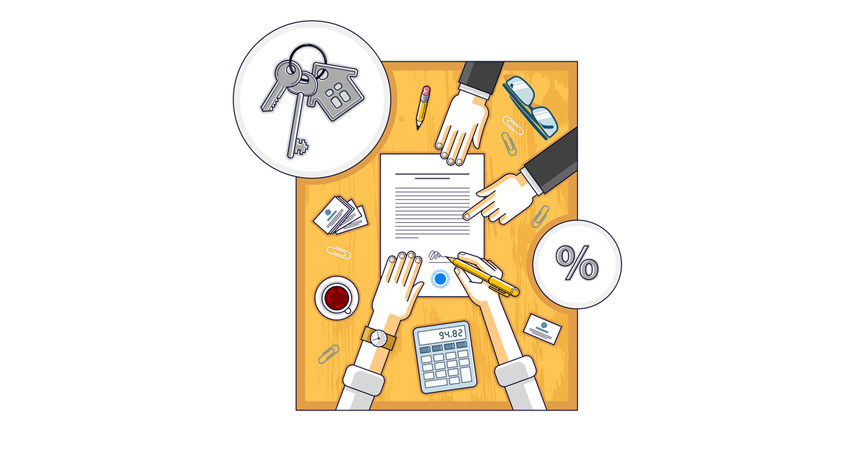 Becoming a landlord can be done as a full-time venture or part-time alongside another job.
As such, it might not be the right for everyone. We've explored the following three questions you might ask yourself when looking to invest in the private rental sector:
Why should I become a landlord?
There are a number of reasons why this occupation might appeal to you. It's possible that you have inherited a property and would like to use it to receive a steady income. Or you might be looking to purchase a second home as an investment opportunity.
Being new to the industry and not knowing all the legislation might worry you, but don't let that deter you. Everyone has to start somewhere!
Information is readily available on government websites or you can get in touch with your local authority. You could even join a landlord association to gain support from others with more experience.
Websites such as www.landlordnews.co.uk can keep you up to date with reports on the latest changes. You might also find relevant social media pages and groups help you stay informed.
What type of landlord do I want to be?
The property market can be diverse, providing you with a variety of property types to invest in. What you choose could largely determine the type of landlord you become.
Those with a large home with multiple bedrooms might want to rent it to a family. To help you make this decision, take a look at nearby schools and their OFSTED ratings as well as other features that could be appealing to families. The more desirable the location, the more popular your property could be.
Another option is to let it to more than one tenant from different households. Doing so might make it a house in multiple occupation (HMO). If there is a university nearby, a student let could be profitable.
How do I make my property investment financially successful?
Being able to budget is always important when managing a financial investment. From the offset, or even beforehand if you have time to plan, you should look at the costs.
Consider the fees involved with buying a property, the possibility of renovating it, and any marketing costs. You might want to enlist the help of a letting agent or even have them fully manage the property.
You will also want to find suitable insurance for the property, such as a comprehensive landlord insurance policy.
Once you've thought of all the possible outgoings, you can estimate the incoming. This will help you form an idea of the potential rental yield.
It might be tempting to set the rent high to increase profitability, but this might make it harder to find tenants. Do some research on the average rent price in the area. Then consider the property types and whether yours could be seen as more desirable, and therefore worth a bit more money. For example, the master bedroom in your property might have an en suite and the room sizes might be bigger than the typical let within the same postcode.
If you do decide to ask for a higher price because of a potential 'desirability', make it clear that your property has these features when advertising. If you are using a letting agent, communicate with them what you feel the selling points of the property are. Local agents should also be able to share their experience to help you find the right tenants.
Support for landlords
We hope this article helps you to get started with creating a clear plan for your property investment. Remember that the private rental sector and the property market are always changing. Staying up to date with new information, especially regarding changes to legislation, can help you to avoid any surprises. Keeping an eye on websites such as Landlord News can be a good way to keep up with the latest industry updates.
Disclaimer: The opinions and views expressed in the above article are those of the author only and are for guidance purposes only. The author disclaims any liability for reliance upon those opinions and would encourage readers to rely upon more than one source before making a decision based on the information.
Related Posts