A* tips for buy-to-let landlords letting to students!
A* tips for buy-to-let landlords letting to students!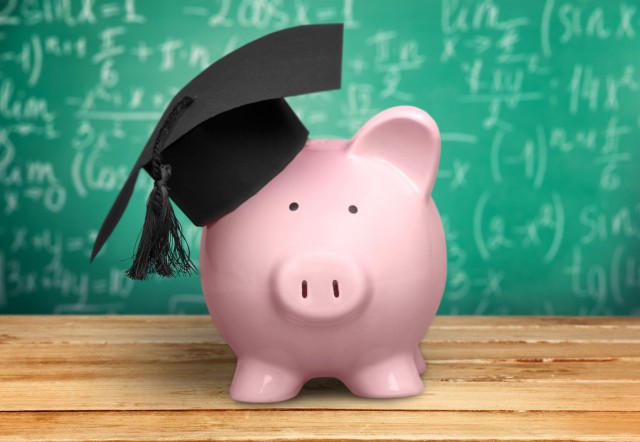 With many of the UK's schoolchildren returning to class today, over two million University students will soon be settling in for academic year 2016/17.
For buy-to-let landlords, letting a property to students can generate high rental yields and become a very profitable investment. A recent survey has revealed that yields in Britain's top university locations are rising.
However, as with all buy-to-let investment, it is not as simple as purchasing a property and watching the money roll in. There are many things to consider, particularly with student lettings, so it is imperative that potential investors are fully prepared.
If you are or thinking of becoming a student landlord, follow these tips to come top of the class and ensure your investment graduates with honours!
Inform about your insurance-It is very important to take out sufficient landlord insurance for your investment. Typically, students cause more damage to properties, so you must make sure you are protected. You must make sure to tell your insurer that you are letting to students. Should you have an existing policy, you will need to amend or take out a new one specifically for your student let. This is imperative, as you will not be covered when you come to make a claim.
Analyse the agreement-For student lettings, it is common that academics will opt for a joint tenancy. This means that all the students living in the property will sign the same tenancy agreement and are responsible for all fees. In this situation, should one of your tenants fail to pay rent, the others or their guarantors could be held liable. Should one tenant leave before the conclusion of the agreement, it will be down to the rest to source a replacement. For rooms being let individually, then you will still want to get your tenants to sign individual agreements. Make sure that you and your tenants are both happy with the terms and conditions before signing.
Have your HMO licence-The majority of student homes are HMOs (houses in multiple occupation). This is a property occupied by at least three people, not from the same household. You will need to obtain the correct licence from your local council. In order for this to be obtained, you will have to prove that your property meets certain criteria. Be warned-it can take up to two months for you to receive a licence.
Collate the correct council tax-Students are not permitted to pay council tax. However, they will need to get an exemption certificate from the council, which will involve providing proof of their academic status from their university. You should ensure that all students living in your property provide you with a copy of this information. You do not want to be unable to prove that your property was occupied by students further down the line and be liable to a fine!
Forget fancy furnishings-It is highly likely that you will be renting a fully furnished property to your students. You should obviously make sure everything is ready for their move-in date, including beds, chairs, desks and white goods. However, there is no need to break the bank in providing these items. It is also a good idea to leave instruction manuals around for features such as alarms or thermostats, or show your student tenants how things work when they first move in.
Understand the importance of inventories-A thorough inventory is worth its weight in gold for buy-to-let landlords, especially for student lets. At the beginning of the tenancy agreement, take photographs of all interior and exterior rooms of the property. Add written copy to these, highlighting any existing faults or damages and also include a list of amenities present at time of check-in. This will be vital during your mid-term inspections and also at the conclusion of the agreement, should any disputes arise.
Remember your other responsibilities-Of course, when letting to students, you must be aware of your long list of other legislative responsibilities. These include gas, electrical and deposit protection rules. Additionally, remember that renting to more students could lead to more work under the Right to Rent legislation. If you are struggling to manage your student let, you should consider a reputable letting agent.
Get an A* for communication-You should always look at your student property as a long-term investment. Alongside from buying easy to replace fixtures and amenities, you should also consider the long-term aspects of building good relationships with tenants. If you are approachable, deal with issues quickly and provide a nice letting space, it is more than likely that students will recommend you. As such, your property should be full for future academic years.
Related Posts