Top Tips for First Year Students Moving into Private Rentals
Top Tips for First Year Students Moving into Private Rentals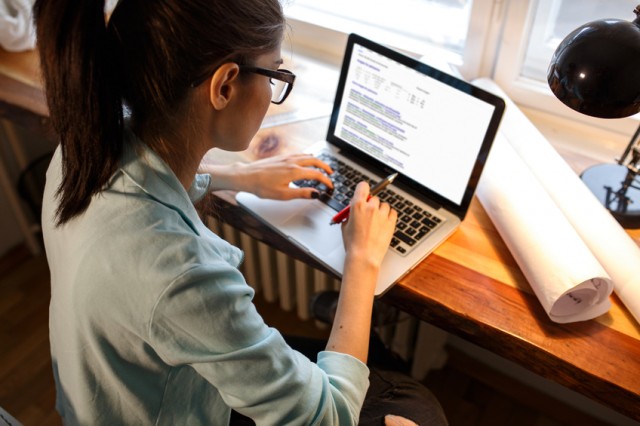 As first year students start to look towards their second year, they'll begin planning for life outside of university halls by looking at private rentals.
The majority of first year students won't have dealt with a landlord or letting agent before and, as rent will be their largest expense each term, it's important to make the right decision about where to live. Universities often offer services to help students with their property search, but there are several things to consider beyond this.
Sally Lawson, the President of ARLA Propertymark (the Association of Residential Letting Agents), says: "Renting a property with your friends at university is great fun and a rite of passage for many. For most, this will be the first time they rent a property or make a financial commitment of this nature, so it can feel daunting when you're starting to look. First and foremost, make sure you're starting your property search with a reputable letting agent. ARLA Propertymark agents adhere to the highest professional standards and have Client Money Protection in place so that, if any funds go missing, you're protected."
First year students looking at moving into private rentals should follow these top tips from ARLA Propertymark:
Work out what you can afford
Look at your outgoings every term and work out how much of your student loan you can allocate towards rent. This will help you determine the type of property you can afford and the area you can rent in. Don't forget to factor in bills, including the internet, TV and license, energy and water. You won't be required to pay Council Tax, but, if you're living with any non-students, they will be responsible for their share. If you're renting a large house with friends, the bedrooms may vary in cost depending on size, so be clear on your budget before shot-gunning the biggest room!
Finding a property
As a starting point, approach a reputable agent to help you with your search. When you find a place that you like, try to speak to the existing tenants about their experience of living in the property.
Don't give in to pressure 
Take your time making decisions about where you're going to live. Don't let your friends pressure you into signing a contract for the first property you see, and don't be pressured into handing money over straightaway either.
Know where your deposit is going 
Before you move in, you'll likely be required to pay a security deposit, which is usually around six weeks' rent. This must be held in one of the three Government-approved tenancy deposit protection schemes, and your letting agent must show you evidence of this. If you don't receive the details, ask for them as soon as possible. You should also be given a copy of the Government's How to Rent guide and will be asked to provide ID to prove that you have the right to rent in the UK.
The inventory
When you move in, your landlord or letting agent will organise an inventory. This will state exactly what condition the property is in, and list all of the furniture and fixtures, so that there's a record of what belongs to the landlord and, more importantly, what condition everything is in. This will help you avoid any disputes at the end of the tenancy, so it's important that it's carried out to a professional standard.
During the tenancy
The number one rule when renting a property is that, when you leave it, it must be in the same condition as you moved into it in. Keep it clean throughout the year and maintain the garden so that it doesn't become overgrown. Don't be scared to report any repair issues and, if anything breaks, tell your landlord or agent as soon as possible.
We wish all first year students good luck in searching for their private rentals!
Related Posts