Tips for offering dog friendly holiday lets to boost bookings
Tips for offering dog friendly holiday lets to boost bookings
This article is an external press release originally published on the Landlord News website, which has now been migrated to the Just Landlords blog.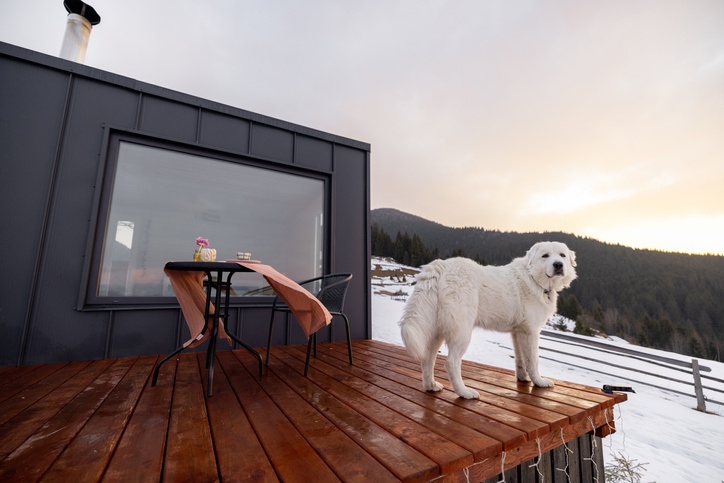 With 'dog friendly' holiday lets being a key feature searched for by many holidaymakers, My Favourite Cottages has looked at exactly what this term means for a property.
The property marketing company says just because you allow dogs to stay on your property doesn't necessarily mean your holiday rental is dog friendly. Such rentals should consider and cater to all needs of dog owners to ensure the property is safe and secure.
Harry Roberts, Managing Director of My Favourite Cottages, has provided five ways for holiday rental owners to make their properties pet-friendly to help boost bookings:
1. Make sure the property is secure
Dog friendly properties will need to ensure there is no way pets can escape to help give guests peace of mind.
Ensure all parts of the holiday home are secure, especially if the property is nearby a road, by checking gardens are enclosed fully, access to the road is blocked off and there aren't any gaps in gates or fences that dogs can slip through.
2. Supply guests with dog friendly guides
Supply details of dog friendly destinations in guests' welcome packs, such as beaches, parks and local walks.
If you're restricting owners to not leaving dogs unattended at the property, it's important to include advice on where guests can dine out with their beloved pooch or details of part-time dog sitters.
3. Set guidelines but don't be too restrictive
Be upfront with guests about any house rules you may have for pets and set clear instructions.
For example, as the property owner, you're within your rights to restrict pets to just the downstairs for hygiene and safety purposes. But to do so, you should provide an easy way for pet owners to control their pets' access, such as a stair gate that allows dogs to roam freely without access to the upstairs.
But remember not to be too restrictive with guests. Be open-minded and limit rules only to the essentials.
4. Opt for durable furnishings
When welcoming pets into homes, a bit of wear and tear is to be expected. However, your property should feel clean and in good condition even if pets have previously stayed there.
Choosing furniture and finishes that are hard-wearing, practical and easy to clean can play a big part in your property remaining at a high standard.
Tiled or sealed stone flooring is the most hard-wearing but can feel cold to guests. Wooden floors or a high-quality laminate can bridge comfort and practicality, offering guests a warm place to stay while being easy for hosts to keep clean.
You may also want to consider investing in wipeable paints for when mud and grime needs removing from walls.
5. Watch out for hidden dangers
Curious or young dogs can get into everything, so keep an eye out for hazards such as exposed cables, cleaning agents or medicines.
While houseplants are a great way to make your property feel homier and cosy, a surprising amount are actually toxic to pets, so you need to keep these out of reach or remove them from the property.
The same is true for what you plant in your garden. It's best to keep any planting in raised beds or be discerning about what you plant.
Related Posts