The Top 10 Home Trends for 2018, as Reported by Pinterest
The Top 10 Home Trends for 2018, as Reported by Pinterest
This article is an external press release originally published on the Landlord News website, which has now been migrated to the Just Landlords blog.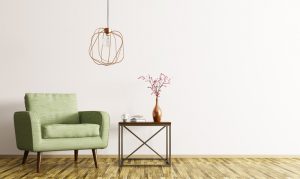 Savvy landlords looking to capture reliable renters in a tough market could use the latest home trends to appeal to modern tenants, who may be more likely to look after your property if it's presented to a high standard.
With 2018 now officially underway, we bring you the top ten home trends of the year, as reported by Pinterest.
The image-sharing site has unveiled its annual report, the Pinterest 100, which forecasts the global trends for the year to come.
The trend report for 2018 reveals 100 of the top trends for the year ahead, inspiring people on everything from fashion and interior design, to food and travel.
Analysing what Pinterest users are searching for and saving around the world and across a range of categories, the site can predict upcoming, mainstream trends.
With a strong community of 200m users, Pinterest believes that its trend predictions are here to stay and are not simply a temporary hot trend of the month. This includes in the home category, which generates over 14 billion ideas and has had a 75% increase in pins year after year.
Here are the top ten home trends for 2018 from the Pinterest 100 that landlords can use to appeal to stylish renters:
Resort-inspired style 
Spa-inspired bathrooms and rattan furniture bring holiday vibes to a home. Saves for "spa bathrooms" are up by 269%.
Metallics 
Metallics complement many colours, and mixing different finishes together adds an extra stylish element to your property's décor. Saves for "mixed metals" have risen by 423%.
Terrazzo
The forgotten flooring of the 1970s is set to brighten up ceilings, entryways and everything in between in 2018. Pinned pictures of "terrazzo" have increased by 316%.
The fifth wall 
A statement ceiling works as a fifth wall, transforming a room from the top down, whether through bold wallpaper or a striking lick of paint. Saves for "statement ceilings" are up by 310%.
Bone inlay
Bone inlaid tiles are set to be popular this year, with saves for "bone inlay" having risen by 207%.
Herringbone patterns
Add an extra dimension to your property's walls with grey tiles in herringbone patterns for a modern twist. Saves for "herringbone patterns" have soared by 131%.
Statement doors 
Bold painted front doors are on trend for 2018, becoming the new way to boost the kerb appeal of your property. The number of saves for "colourful doors" has increased by 121%.
Patterned plants 
Houseplants are not just about one shade of green in 2018, but multiple colours and patterns. In fact, saves for "patterned plants" have jumped by 533%.
Big wall art 
Don't leave your property's walls blank in 2018 by hanging some wall art, whether it's a large poster, work of art or photography print. Saves for "big wall art" are up by a whopping 637%.
Sage
Use neutral sage tones to soften one of your property's rooms, such as the living room. Saves for "sage" have increased by 170%.
If you're looking to update your property for the New Year to appeal to savvy tenants, use these home trends for some inspiration – the possibilities are endless!
Related Posts