Top 10 rental trend predictions for 2022
Top 10 rental trend predictions for 2022
This article is an external press release originally published on the Landlord News website, which has now been migrated to the Just Landlords blog.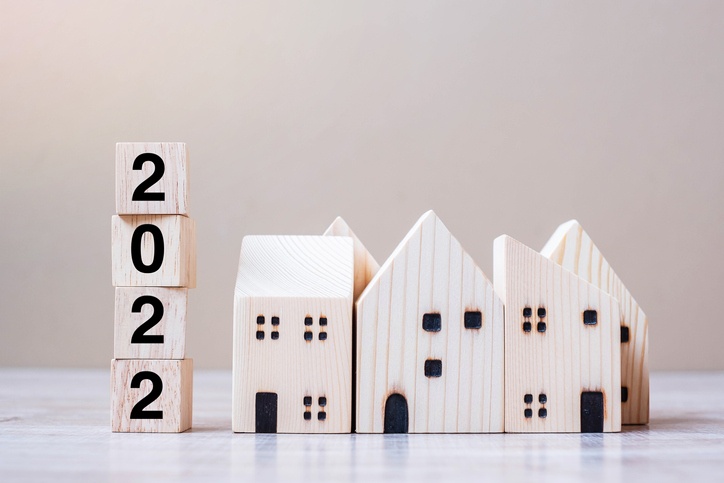 The team at property management company Quintain Living have put together their rental trend predictions of what tenants will look for in a new home during 2022.
1. Outdoor space
After nearly two years of restrictions, 2022 will see renters continuing to prioritise outdoor space, according to the Quintain Living team.
2. Indoor space
It's not just the great outdoors that renters will want spend time in next year. The great indoors is also, understandably, now top of many people's priority list. Spacious homes with interiors that encourage relaxation will be a top trend for 2022.
3. Space to work from home
Many of those who began working from home due to the pandemic have decided to continue doing so, or to split their time between home and the office. This has led to a notable increase in single occupants renting two-bedroom apartments, so that they can use the second bedroom as a home office.
4. The 15-minute neighbourhood
Convenience is going to be a top trend in 2022, with renters looking to find everything they need within a 15-minute walk.
5. Community
Our sense of community has shifted since the pandemic began and that newfound appreciation for one's neighbours looks set to continue as we enter 2022.
6. Pet-friendly homes
With the Government's model tenancy agreement now changed to remove the blanket ban on pets, 2022 is likely to see a steep rise in the number of people demanding pet-friendly homes and facilities.
7. Covid-safe shared spaces
Though we've come a long way over the past couple of years, precautions are still very much welcomed when it comes to Covid. As such, we can expect demand for features such as touchless entry, contactless deliveries, and readily available sanitiser to continue into 2022. Those operating rental properties will need to continue to offer residents a safe environment and to stay on top of changing Covid protocols, as we've learned this winter.
8. Smart tech
From keyless entry to smart appliances to resident apps, 2022 will see a greater push towards technology, making life easier in the rental sector and championing resident engagement in growing rental communities.
9. Green features
Inspired by COP26 and the ongoing pressure to do better when it comes to the environment, renters are upping their demands when it comes to eco-friendly features and will continue to do so in 2022. From double glazing to electric vehicle charging points to solar panels on roofs, renters want greener homes.
10. Flexible leases
If there's one thing we've learned over that past couple of years, it's that plans can change. As such, renters are going to be looking for a lot more flexibility when it comes to their tenancy agreements. Some may want the stability of commitment to a home for three or more years, while others will be seeking something for a shorter length of time. Those providing rental homes will need to ensure they build flexible lease terms into their offering.
Related Posts