These are the Top Projects Currently on Brits' DIY Lists
These are the Top Projects Currently on Brits' DIY Lists
This article is an external press release originally published on the Landlord News website, which has now been migrated to the Just Landlords blog.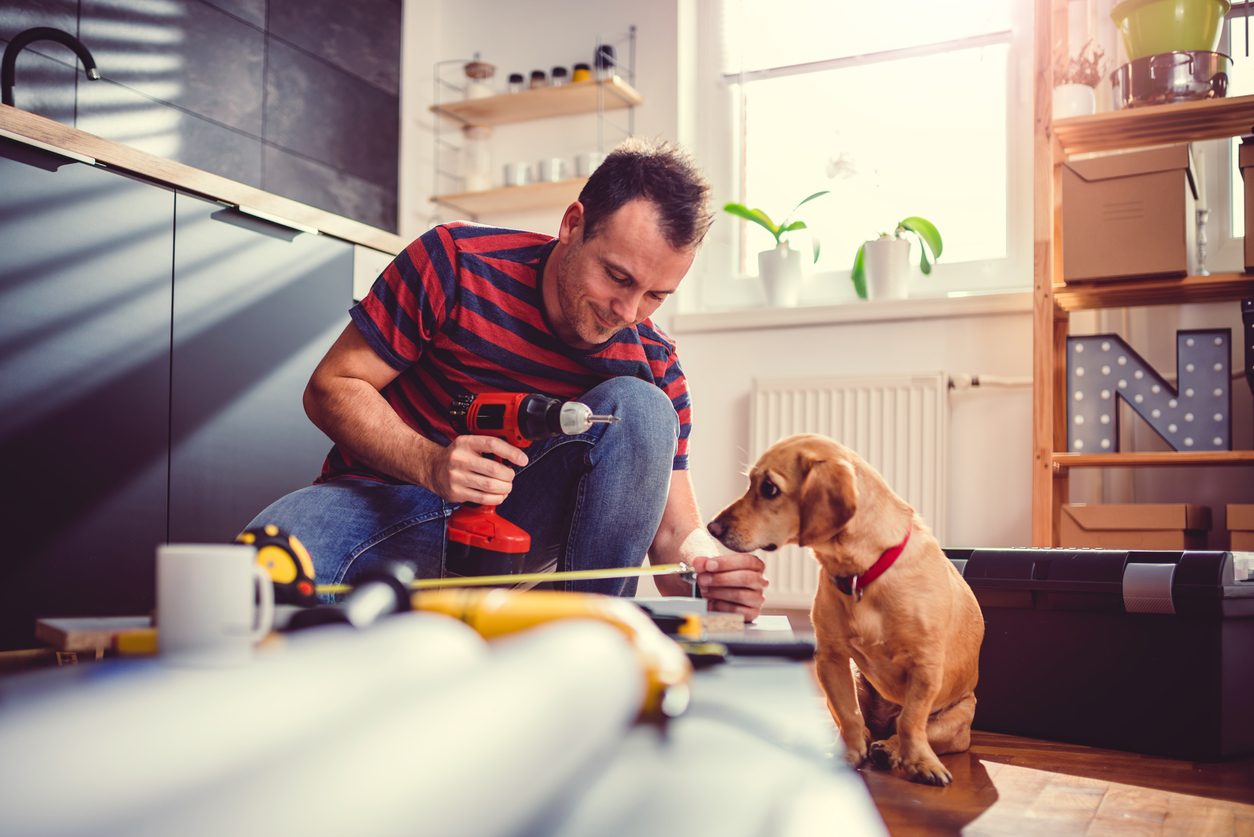 Taking pride in our homes is something that a lot of Brits have in common, so we're not surprised to hear from Anglian Home Improvements that young homeowners (18 to 34-year-olds) have gone DIY crazy.
Its latest research reveals that many are trying to tackle an ambitious average of seven DIY jobs at once. It found that despite 25 to 34-year-olds having several DIY jobs on at once, they struggle to get the small projects completed. 41% of those surveyed for the research responded that this was down to a lack of time. 36% put it down to a lack of enthusiasm and 29% said it's due to a lack of money.
In contrast, those in older age groups prefer to undertake and focus on fewer tasks. 35 to 44-year-olds and 44 to 54-year-olds reportedly take on just three and four projects at once.
These are the top 15 jobs currently on Brits' DIY lists:
Marked walls
Stained carpet
Peeling paint
Un-hung picture
Worn away/missing grouting
Squeaky floorboards
Mould
Peeling wallpaper
Leaking/dripping taps
Blown light bulb
Cracked/missing tiles
Broken toilet flush
Hole in wall
Broken lock
Loose/exposed wires
As well as undertaking more DIY tasks than those belonging to older age groups, younger homeowners have also spent over £200 more than the national average on home improvement projects in the last twelve months. They have spent £561.48, in comparison to the national average of £357.75.
Costas Kariolis, Head of Digital Marketing at Anglian Home Improvements, has said: "It's really positive to see that so many homeowners are currently improving their homes and undertaking smaller DIY projects.
"With the good weather and upcoming bank holiday next month it's an ideal time to be getting on top of the odd jobs around the home. Our advice for homeowners would be to not take on too much at once and try to focus on completing one project at a time."
Related Posts