Top ten rental market trend predictions for 2021
Top ten rental market trend predictions for 2021
This article is an external press release originally published on the Landlord News website, which has now been migrated to the Just Landlords blog.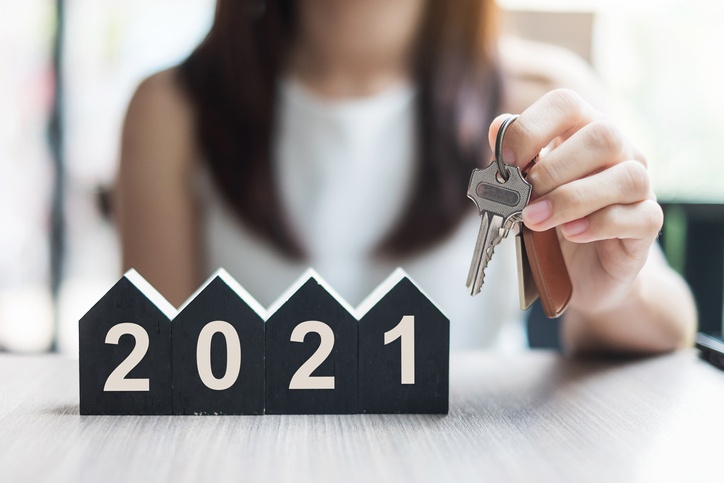 Quintain Living, the London property management company, has shared its top rental trends and reasons for renters to be optimistic about 2021:
1. Greater confidence for renters brought about by vaccine news
As 2020 drew to a close, Quintain Living started to see a rise in renter-demand following the vaccine announcement. They say it's a renter's market, meaning that landlords offering quality space, service, and amenities may benefit from growing consumer confidence and increased demand from those tempted into rental through market uncertainty.
2. More space sought out
Quintain Living is seeing increasing demand from single occupancy residents looking to boost their space, with a notable rise in three-bedroom apartment leases amongst this group.
3. A place to party
The company believes that the restrictions on socialising we experienced last year will push demand for insta-worthy indoor and outdoor social spaces. They expect summer 2021 to see the return of the party and accommodation designed with that in mind, will thrive.
4. 15-minute neighbourhoods
Localism is a big trend they expect to continue in 2021. Quintain Living has found that Wembley Park is one of London's hottest creative neighbourhoods with a curated community of independent and artisan restaurants, retailers and recreation spaces who have nurtured communities digitally, during lockdown, helping drive positive advocacy scores amongst residents.
5. A rental renaissance
Leasing is a future-forward choice, the company says, seen by many conscious consumers to be a cool and connected way of accessing a covetable lifestyle without costing the earth. Renters in 2021 want more than just a great apartment – they want the added benefits renting can bring which may otherwise be inaccessible, such as their own concierge, climbing walls, rooftop cinemas, private play parks and gardens, or stylish clubhouses to meet friends for coffee or cocktails.
6. The finer things
Quintain Living points out that students graduate and move away from their onsite 'everything's done for them' facilities and time-poor young professionals just want to move in without hassle and time delays in getting essential services sorted. As such, there is a much greater expectation from renters to have everything 'ready to go' in the apartments they choose to live in. This applies to all ages – from 20-something flat sharers and young families to more mature residents who instantly want to access the benefit of connected urban living.
7. The dog days are over
2020 saw a boom in lockdown-pet demand with Google reporting record number of pet related searches. As office workers slowly gear up to blended home/office working, the prediction is that more people will want access to parks and trails, as well as ancillary pet-friendly services like doggy day-care and grooming.
8. Green fingers
Search for outdoor space sky-rocketed last year, and 20 million novice gardeners took to their plots but in London, waiting lists for allotments can run to seven years. 2021 will be a year of growth and reconnection with nature, so renters will seek more than balcony gardening.
9. Mind, body and world
Quintain Living predicts that carefully curated spaces with attention to multi-sensorial design and a strong sense of community will top renters' wishlists. Homes that offer head space – whether that's to relax, recharge or reconnect with what's really important, will be highly covetable.
10. Postcodes to be proud of
HA9 is a postcode that style-shapers are already starting to talk about. Nestled at the heart of Brent, London's Borough of Culture 2020, the property management company believes it's a community of bright sparks with a positive future.
Sarah Tinsley, Marketing Director of Quintain Living, comments: "Despite the uncertainty of 2020, the UK rental market is resilient. With more time spent at home than ever before, renters are rightly becoming more discerning and not prepared to compromise. This consumer-led demand, fuelled by a lot of uncertainty in the world, will lead more people who have not considered renting before, to do so, and it will be those landlords that champion truly meaningful innovation, that will thrive."
Related Posts