These UK Towns are Rivalling London as Property Investment Hotspots
Home » Uncategorised » These UK Towns are Rivalling London as Property Investment Hotspots
These UK Towns are Rivalling London as Property Investment Hotspots
This article is an external press release originally published on the Landlord News website, which has now been migrated to the Just Landlords blog.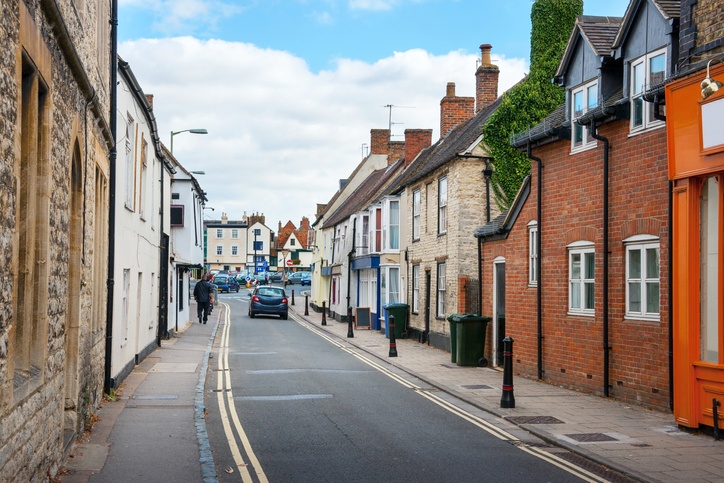 London's much-documented decline in popularity among property buyers and tenants has caused a shift in housing market activity in recent years. Where the capital was once king, especially for landlords, now regional cities and commuter towns have started to take its place. Birmingham, in particular, has been named a hotspot for London leavers.
However, alongside this trend, there are also a number of regional towns that have been quietly emerging as areas of increasing demand and house price growth, even in the South East, where a flailing London market currently skews average property values.
Such towns include Bicester, Bracknell and Slough – the latter of which is fast shaking off its previously dull image, to emerge as a serious contender along the Crossrail route.
All three towns have several things in common: extensive regeneration and investment projects planned and underway; lower property and rent prices than neighbouring, expensive counterparts; and considerable current and projected growth.
These areas all represent a significant change and opportunity within the UK's diversifying property market.
Bicester
Renowned internationally for its designer shopping outlet, there's more to this vibrant Oxfordshire market town than cut-price fashion, particularly when it comes to property.
Just 15 minutes from the centre of Oxford and around 45 minutes into central London, Bicester is a dream for commuters who like to work or play in either city. Crucially, its major benefit over both cities is its significantly more affordable property values. The average house prices in Oxford and London currently stand at £510,753 and £729,105 respectively, against a much more affordable £329,165 in Bicester.
With such high city prices now pricing out increasing numbers of buyers and tenants, nearby areas such as Bicester have begun to grow in popularity.
Bolstering this popularity, Bicester is currently enjoying millions of pounds worth of investment through its status as a garden town and Cherwell District Council's 20-year Growing Bicester initiative, which includes the development of a ground-breaking new green village – Graven Hill – comprising a range of self-build homes and buy-to-let apartments.
Additionally, due to its location along the growth corridor between Oxford and Cambridge, Bicester has been named as one of the fastest growing economic centres in Oxfordshire. As a result, the town's population is expected to almost double by 2032, from 30,000 to 50,000 – good news for investors.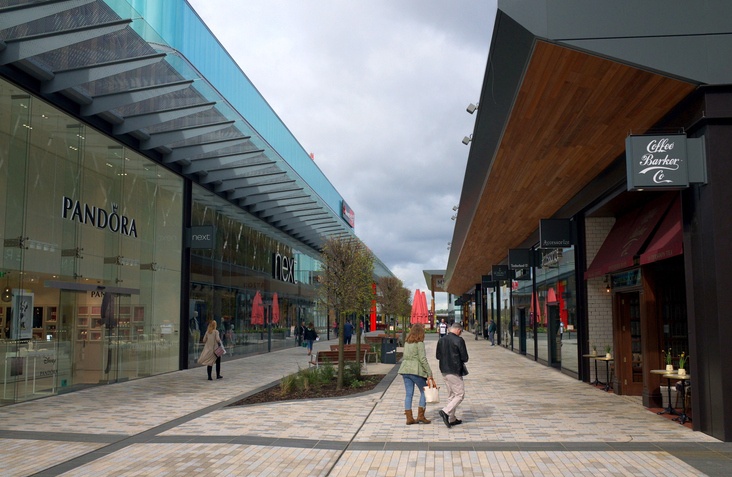 Bracknell
Sitting at the heart of the UK's so-called Silicon Valley, Bracknell is also enjoying a significant amount of investment. However, the town is growing in appeal for very different reasons to Bicester. In recent years, Bracknell town centre has been completely transformed by the arrival of The Lexicon, a £240m, one-million square foot retail and leisure destination, which now boasts top retailers, including Fenwick, Waitrose, Joules, L'Occitane, and Marks and Spencer, as key tenants.
However, more impressively, Bracknell is tipped as the top centre for technology companies, as well as being home to one of the highest proportions of workers employed by the biggest companies in Britain – recorded in 2016 as 16.2%, which is double the UK average of 8.4%.
Located near Ascot and the famous Ascot Racecourse, Bracknell is also just an hour's commute from London. However, with the average house price in Ascot sitting at £826,804 – higher than the London average – Bracknell offers an opportunity to buy at less than half the price, at £362,338.
The sentiment is being shared increasingly by developers coming into the area – SevenCapital has recently launched a new development, The Grand Exchange, within the former bus depot in the town centre, as well as a recent acquisition of a further site, One Thames Valley, which it plans to transform for residential use.
Slough
Slough has already seen significant investor interest over recent years, due to its position along the anticipated Crossrail line into central London. Already just 18 minutes direct by train into London Paddington, Slough has been named twice as a hotspot to live and work by leading UK recruitment platform Glassdoor, and recently named in the top three most popular locations for London commuters.
More than simply location, though, Slough's appeal is building fast, due to a £1 billion, 15-year regeneration project that began in 2012, and has already delivered key commercial and community developments, such as The Curve. It's also set to benefit from the Western Rail Access to Heathrow, which will see access to Heathrow Airport in as little as six minutes, and, importantly, from its status as a key commercial centre – the town is home to the largest concentration of global businesses in the UK outside of London, including O2 Telefonica, Ferrari and Mars.
Although house prices have already increased by more than 66% since the announcement of Crossrail in 2009, the town remains more affordable than London, with a current average property value of around £400,000.
For savvy property investors, areas such as Bicester, Bracknell and Slough all represent the new wave of UK investment hotspots that each present three significant opportunities: lower entry prices for investments; higher proportionate capital growth potential than their counterparts; and the ability to generate higher rental yields, due to the better affordability for tenants.
Andy Foote, the Director of SevenCapital, says: "We're seeing smaller pockets of the country starting to redevelop and emerge as important commercial, retail and technology hubs, with serious potential for high, consistent growth far into the future. It's very exciting, but, as an overseas buyer, it can be difficult to understand where these hotspots are.
"In its prime, London was easy, but, now the capital is starting to lose its appeal, having hit a peak, it seems there are many different and somewhat unexpected areas that are really starting to reap the benefits, so investors really do need to do their homework to make sure they're investigating the best new hotspots."
Related Posts