The Most Vegetarian-Friendly Cities for Tenants in the UK
The Most Vegetarian-Friendly Cities for Tenants in the UK
This article is an external press release originally published on the Landlord News website, which has now been migrated to the Just Landlords blog.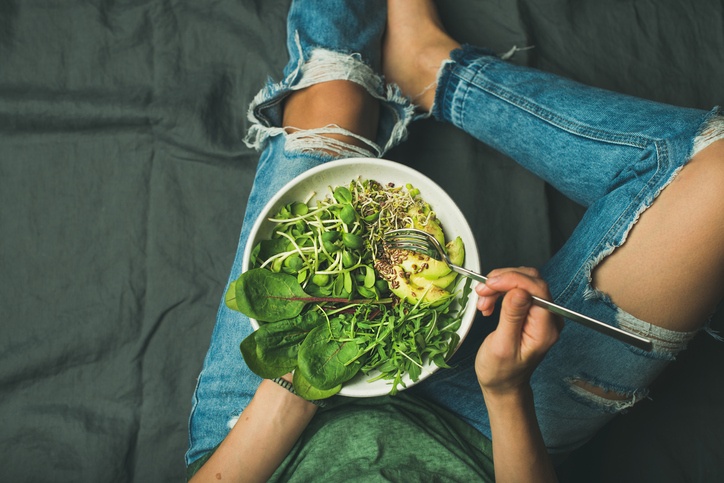 Over the past few years, there has been a sharp rise in the number of vegans and vegetarians in the UK. Subsequently, there has been an increase in the amount of tenants searching for vegetarian-friendly properties. So, where can they find them?
More people than ever before are choosing to enjoy a meat-free diet, with many vegans and vegetarians preferring to live with other non-meat eaters. This is causing a growing number of tenants to seek out vegetarian-friendly rental properties.
According to a recent study by Fasthomes.org, 67% of respondents said that they had problems finding a vegetarian-friendly home, giving reasons such as a lack of properties available (51%) and other tenants not respecting their dietary requirements (35%).
Consequently, the online housing agent investigated the rental market for individuals who are vegetarian and perhaps looking for a home/room that accommodates their dietary requirements, by analysing data from Spareroom.co.uk at the start of last month.
Fasthomes.org assessed just how many properties are available to rent per London borough and the 20 most populated towns and cities in the UK that are vegetarian-friendly.
The research found that, in London, Harrow (55 properties advertised) has the highest number of vegetarian-friendly homes to rent, while, outside of the capital, Manchester (31 properties) is by far the best place to live if you want to rent a home with other vegetarians.
Birmingham and Bristol were also good bets, at 20 properties each.
Following Harrow, the top London boroughs for vegetarian-friendly households were: Waltham Forest (26), Newham (19), Hackney (18) and Redbridge (14).
In the following boroughs, just one property was listed to let as vegetarian-friendly: Bexley, Havering, Islington, Tower Hamlets and Wandsworth.
The worst places to rent a veggie-friendly home outside of the capital were: Birkenhead, Newport, Bradford and Belfast.
Landlords, have you seen a rise in the number of tenants seeking vegetarian-friendly homes to rent?
Related Posts