The Ways that First Time Buyers can be Helped onto the Property Ladder
Home » Uncategorised » The Ways that First Time Buyers can be Helped onto the Property Ladder
The Ways that First Time Buyers can be Helped onto the Property Ladder
This article is an external press release originally published on the Landlord News website, which has now been migrated to the Just Landlords blog.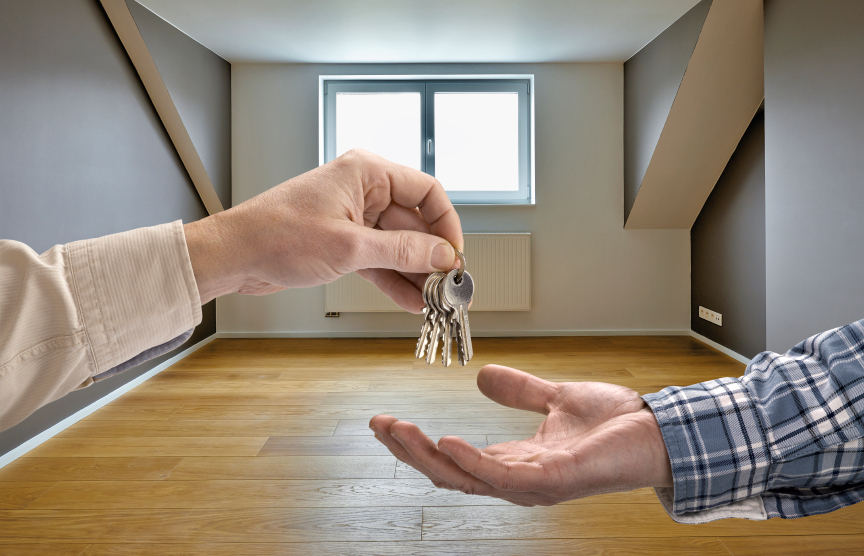 Although recent figures show that the number of first time buyers has reached its highest level in a decade, there is still a lot to be done to help those who are struggling to get onto the property ladder.
NAEA Propertymark (the National Association of Estate Agents) has outlined its suggestions to help first time buyers purchase their first homes:
Introduce longer term fixed rate mortgages
Although more lenders have introduced 95% loan-to-value (LTV) mortgages, the fixed rate periods are low and interest rates are high. First time buyers need to save an average of £33,000 for a deposit for their first homes, so anything that brings the overall cost down is needed. First time buyers need access to mortgage products that give them affordable monthly repayments, and a longer fixed rate term, but don't require a huge sum of money upfront.
Offer help to the other end of the market 
There's so much focus on first time buyers that it's easy to forget the struggles being faced by buyers and sellers alike further up the property ladder. Property that would be suitable for those looking to buy their first homes is currently occupied by first time sellers who can't afford to move up the ladder, so they're staying put. Offering incentives to those at all ends of the market will mean more suitable first time buyer properties will be freed up.
Build more affordable housing
The imbalance of supply and demand in the UK has caused house prices to spiral out of control, pushing homeownership out of reach for many. More affordable housing is the key to helping first time buyers enter the market, according to three in five (58%) estate agents, and, until the Government fulfils its housebuilding promises, the situation will not improve.
Lower the costs of moving 
Although the Government's Stamp Duty relief for first time buyers has lowered the associated costs of buying a home, there are many other additional costs that put a financial strain on first time buyers. NAEA Propertymark agents think that introducing discounted surveyor costs (11%) and a form of grant to subsidise solicitor fees (11%) would make things easier for the group. Or, by giving first time buyers the option to borrow additional funds from their mortgage lender to cover these costs, could provide them with that extra helping hand.
Less stringent mortgage criteria
In order to help first time buyers, lenders need to approach their criteria differently. Those who are self-employed or work as contractors are currently snubbed because they might not fit their lending criteria. They are also required to produce three years of accounts to prove that they earned what they claimed, which makes the process stressful and feel impossible. Furthermore, for aspiring first time buyers who are currently renting, proving you can successfully pay your rent is not sufficient to make you eligible for mortgage repayments. In the future, the organisation hopes that lenders will be able to take more sources into account when reviewing mortgage applications.
Mark Hayward, the Chief Executive of NAEA Propertymark, comments: "The Government's announcement to abolish Stamp Duty for first time buyers has helped buyers feel like the process is more affordable. First time buyers are struggling, particularly when it comes to saving for a deposit, and this needs to be addressed.
"Positively, however, first time buyers are being practical. Since the Stamp Duty reforms, we have seen evidence that, outside of London in particular, they are delaying their search until they have more money saved, in order to purchase a bigger property. This means they'll be able to stay in the property for longer, making the most of the Stamp Duty saving and helping their money go even further."
Related Posts