What makes the ideal portfolio property for landlords?
What makes the ideal portfolio property for landlords?
This article is an external press release originally published on the Landlord News website, which has now been migrated to the Just Landlords blog.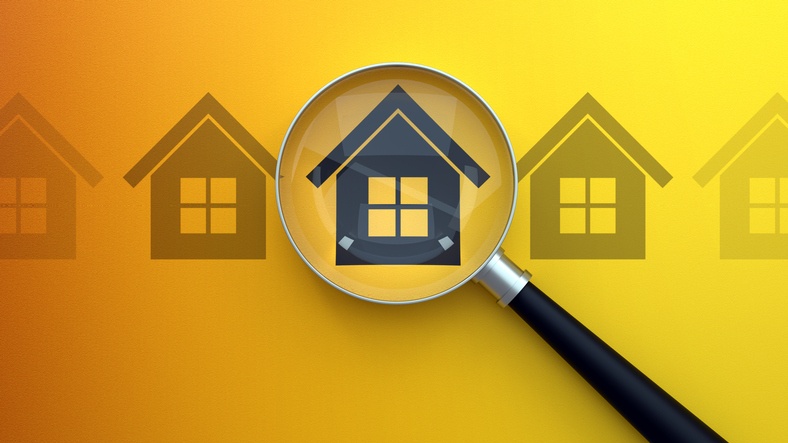 This guest piece was written by Andy Foote, Director of SevenCapital.
Buy-to-Let property has long been a popular investment, offering landlords a physical asset that is typically more robust and less volatile than other assets such as cryptocurrencies and stocks.
The global pandemic has only reinforced this further, which saw many investors fear a 'crypto-crash' and the value of Bitcoin plunge. For Buy-to-Let landlords, despite concerns expressed by experts, the same crash didn't occur. Instead, we've seen record-breaking levels of growth across multiple metrics.
With this momentum translating to an expected 16% rental growth in the UK market by 2025, many first-time landlords are now entering the market, while existing landlords take the opportunity to build their property portfolios.
SevenCapital, a leading UK property developer, explains what landlords should consider when expanding a portfolio with more Buy-to-Let properties:
Transport links
Whether you're a landlord or not, you will know that tenant demand is at the heart of any and all successful Buy-to-Let portfolios. Tenant demand comes in various shapes and sizes, but transport links have always been a key priority for the majority of tenants, even more so after Covid-19.
The global pandemic has catalysed many changes throughout the UK property market, from tax exemptions to the London exodus. With nearly 50% of tenants across London having intentions of leaving the capital for good in 2020, we saw greener areas across the UK become more popular.
As these London leavers expanded their search radius up to 40 miles outside of the capital, areas with easy rail access to London, such as Slough and Bracknell, became hotspots amongst tenants.
In addition to railway links, access to major motorways and international airports make a rental property considerably more appealing to tenants. In driving more residents to an area to both live and work, landlords would have to worry less about void periods and could potentially receive greater yields on their Buy-to-Let properties.
Amenities
As well as searching for locations that have exceptional transport links, Buy-to-Let landlords should also consider the local area in terms of amenities. In an ideal world, tenants would like to have access to as many amenities as possible, especially after spending so much time in their homes over the past 15 months.
With the growing emphasis on amenities, many property developers are now incorporating more facilities into their developments in order to meet the demands of tenants. From secure parking areas, to location and the number of bedrooms, there is a wealth of opportunities for landlords to build a property portfolio with demand at the centre of it.
That said, when considering the type of Buy-to-Let property to go for, and the demographic you're trying to attract, this should be in conjunction with the amenities available. While over 80% of 18-44-year-olds value location and access to gyms, supermarkets and much more, the importance of other amenities fluctuate depending on age.
To be specific, parking is a priority amongst 28% of 18-24 year-olds, whereas 91% 25-34 year olds value the number of bedrooms more highly in comparison. With a tenant's age having a considerable influence on what they look for in a rental property, this highlights the importance of this consideration for Buy-to-Let landlords.
Knowing what demographic you're trying to attract would not only make the process of building a property portfolio much more manageable, but it could also work to reduce the risk of it while maximising returns.
Employment opportunities
The third and final piece of the puzzle: employment opportunities. Jobs have a significant influence on every aspect of an individual's life, with 8 in 10 professionals willing to relocate within the UK for a job. The importance of employment opportunities is undeniable, making this a key predictor of tenant demand.
The wide availability of jobs across London has long been one of the most attractive aspects of the city, which in turn, has fuelled an increasingly competitive property market over the years. Not only is London the most expensive area in the UK to buy a property, but it is also one of the most expensive to rent.
That said, many areas in the UK, such as Birmingham, are now emerging as employment hotspots and provide Buy-to-Let landlords with more opportunities to build their property portfolios. While Birmingham is already home to over 100,000 professionals, the city's economy is set for a top 10 position in the years to come, driven by a rise in both employers and workers.
By considering the future of an area, as well as its current landscape, landlords can not only spot areas that will soon have a strong employment base, but can invest early before this demand boosts property prices. Building your property portfolio based on the availability of employment opportunities, especially in the future, could benefit Buy-to-Let landlords in both the short- and long-term. Not only could the influx of workers see the area's average rents grow, but on a long-term basis, property prices could also reflect this demand.
While tenant demands are an evolving topic, transport links, amenities and employment opportunities will likely always remain priorities for tenants. This consistency gives Buy-to-Let landlords a basis for building a successful property portfolio, one of which is centred on tenant demand. Not only could these considerations reduce the likelihood of void periods, but it could be the key to maximising your portfolio.
About the author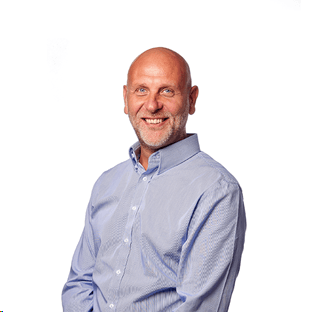 Andy Foote is the Director at SevenCapital – a leading UK property investment and development company. Combining deep expertise with an unrivalled track record, SevenCapital is recognised internationally for its end to end property services.
Related Posts