Young Professionals Looking to Move Abroad Increases by 33%
Young Professionals Looking to Move Abroad Increases by 33%
This article is an external press release originally published on the Landlord News website, which has now been migrated to the Just Landlords blog.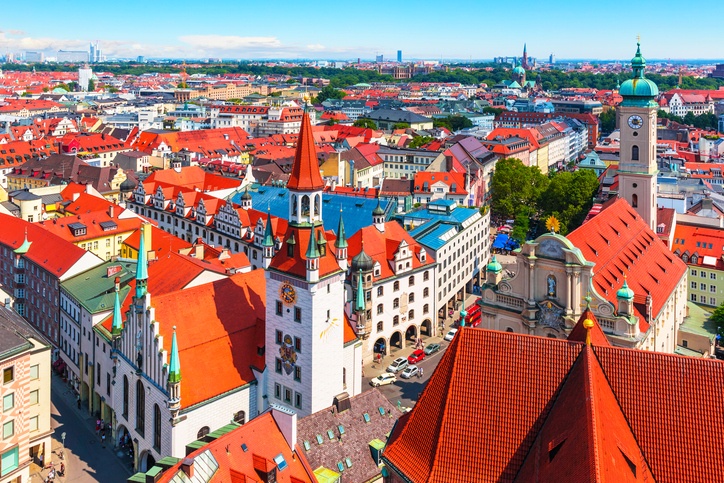 The number of young professionals based in the UK searching for housing in Europe in December and January increased by 33% compared to previous months, according to booking platform HousingAnywhere.
HousingAnywhere analysed search volumes from the UK to shed light on the impact of the upcoming Brexit on young professionals' accommodation needs.
Although it's not yet clear what the impact will be for these young professionals, the results of the study suggest that potential post-Brexit scenarios are prompting them to consider leaving the UK for Europe.
The most searched for destinations in Europe were Munich, with an increase of 289%, and Geneva, which went up by 253%. The city of Helsinki experienced a rise of 191% compared to previous months.
The research also shows that, as Google searches for Brexit spiked on three occasions over the two months, so did the traffic of UK users searching on HousingAnywhere for accommodation in mainland Europe.
Djordy Seelmann, the CEO of HousingAnywhere, says: "It goes without saying that the ripple effects of the UK referendum have been unprecedented, and more is still to come. Our research shows that the uncertain outlook of a post-Brexit UK is causing young professionals to already look for accommodation in Europe. This, combined with the Google searches for the term Brexit, indicates that the speculative outlook of a post-Brexit scenario is leading young professionals to consider more stable alternatives to living in the UK."
Should these young professionals leave the UK, the average rent price for housing in Europe will be much lower, especially compared to London.
An apartment in Munich costs around €1,300 per month, while Amsterdam is €1,500 and Brussels is just €900 a month for a flat.
Seelmann comments: "Some European cities have already reported their ongoing talks with UK-based companies looking to relocate their headquarters to Europe. We cannot predict how many young professionals will actually follow through with this platform trend and act on their search behaviour, but I think we can safely conclude that these sought-after cities must prepare for all eventualities, regardless of ongoing political negotiations. We're seeing rents increase in these cities year upon year; in Berlin, for example, we have witnessed medium rent rise by 4.64% in Q4 [the fourth quarter of] 2018, compared to the preceding year. I expect, as a result of Brexit, more pressure will fall on these cities and their already strained rental markets."
When examining the locations of the searches, HousingAnywhere found that the majority of UK users in the past two months were in London (45.5%). In second place, and by some distance, was Manchester (2.2%), followed closely by Birmingham (2.0%).
The platform used data from 1stDecember 2018-1stFebruary 2019, for the age group of 25-34-year-olds.
Related Posts