Do you have Britain's most beautiful garden? Then prove it!
Do you have Britain's most beautiful garden? Then prove it!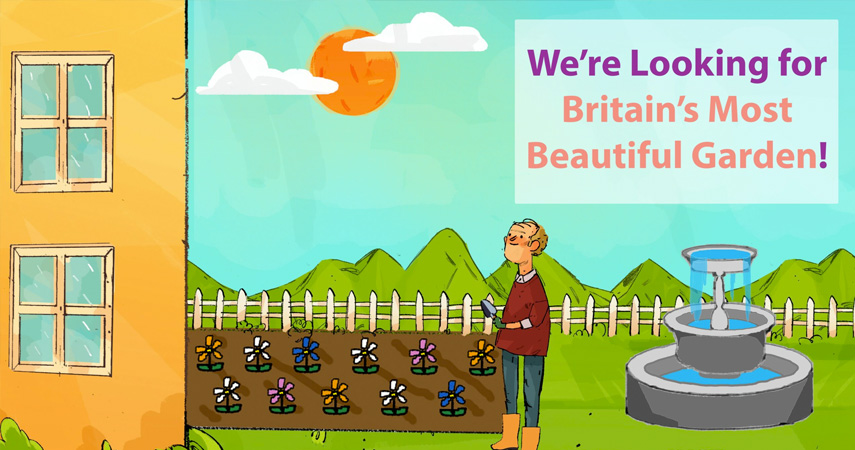 Our latest competition begins today, but this time it's a bit different… Unlike the usual giveaways we've been holding on social media, this time we want to get more involved with the blogging community out there. More specifically, we're looking at all of you gardening enthusiasts…
We want you to tell us exactly why you love your garden and think that it deserves to be crowned as the champion in our "Britain's Most Beautiful Garden" competition.
What you can win
We know that there are plenty of passionate gardeners across the country, and we want to reward you for all of your hard work. Whoever is selected as our winner will receive a £250 Love2shop voucher!
Love2shop vouchers can be used at a range of stores across the UK. We particularly wanted to go with this as a prize, since it can be used at Wyevale Garden Centres, of which there are 148 in England and Wales. But this is a prize that can be appreciated by all, with a range of eateries, clothes shops, sports shops, jewellers and more also accepting the vouchers.
How to enter
All you have to do is write up your answers to the following questions as a post on your blog:
Why do you love being in your garden?
What's your favourite garden feature and why?
Why do you think your garden deserves the title "Britain's Most Beautiful Garden"?
You should also add at least one photo of your garden to your entry, to support your answers.
Finally, you will need to include a link to this article, for your entry to be counted. This way we will know exactly who has entered!
Here's the link to our terms and conditions, for those who are eager to get started: https://www.justlandlords.co.uk/news/britains-most-beautiful-garden-competition-terms-and-conditions/.
We advise writing a little introduction or conclusion, stating that the post is your entry to Just Landlords' "Britain's Most Beautiful Garden" competition, in order to provide yourself somewhere relevant for the link to go.
Our guest judge!
Now the details have been finalised, we are happy to reveal that the guest judge for our Britain's Most Beautiful Garden competition will be talented horticulturist Ellen Mary!
When the competition deadline has passed, she will review all posts that have met our terms and conditions and decide the winner.
Green thumbs up recommendations
Whether you've entered or you simply want to view what Britain's horticulturists have to offer, keep an eye on our social media accounts. On Twitter, Facebook and LinkedIn we will be sharing the entries we receive, giving a virtual thumbs-up to those who have taken the time to enter our competition.
We couldn't possibly be more excited for the next couple of months – we truly are looking forward to seeing the range of talent from across Britain, when it comes to garden design and care.
You have until the end of 11th October to enter – good luck!
Related Posts