Cases of Serious Rent Arrears up 4%
This article is an external press release originally published on the Landlord News website, which has now been migrated to the Just Landlords blog.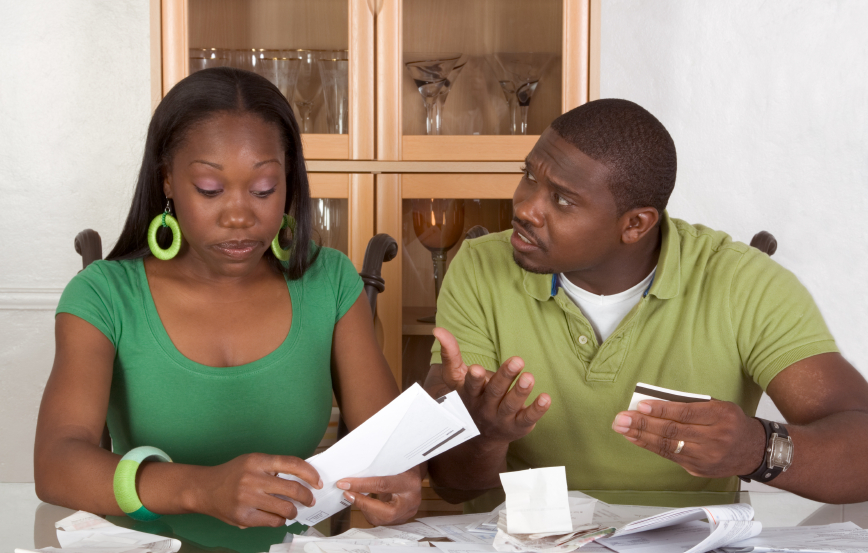 Improvements in regard to the number of tenants behind on rent stalled at the start of 2015, found a study by Your Move and Reeds Rains, which tracked tenant arrears.
In the first quarter (Q1) of 2015, there were 70,900 tenants in serious rent arrears, defined as over two months of unpaid rent. This is 1,500 more households than the previous quarter, when 69,400 tenants were in the same situation, a quarterly rise of 2.2%.
Since the same period of 2014, the amount of tenancies in serious arrears has grown by 4%, as 2,700 extra households fell into the most serious category of unpaid rent.
This lack of progress has caused a levelling off in the number of renters in the worst financial state. The highest level of rent arrears was seen in Q3 2013, when 116,600 households were two months or more behind on rent. In Q1 2015, there were 45,700 fewer tenancies in this situation.
However, growth has fallen back in the last 18 months, with Q4 2013 the best quarter on record, with only 63,500 cases of serious rent arrears.
Despite the lack of improvements since this period, the likelihood of a tenant falling into serious rent arrears is extremely low. Proportionally, only 1.4% owed over two months' rent in Q1 2015, the same percentage as Q4 2014. Comparatively, 2.9% of tenants were in the same situation in Q1 2008, before the worst of the recession.
Although progress has slipped back, those falling only slightly behind on payments has improved. In March 2015, 7.4% of rent was in arrears of any length, down from 7.6% in February and 7.8% in March 2014.
Similarly to serious arrears, late payments of any length are much lower than in previous years, since the record high of 14.6% in February 2010.
Director of estate agents Your Move and Reeds Rains, Adrian Gill, says: "Tenants are now far less likely to be out of work than at this point last year; a low-paid job is clearly better than no job at all and this has had a massive effect on tenant finances as a whole. But the easy progress from a lower unemployment rate may now have been made.
"Earnings are at a crunch point too. Many tenants are still struggling to keep up with household expenses in the face of extremely modest wages. There are some signs on the horizon this will improve, but in the meantime, a small but significant minority of households are facing a real challenge to find the rent every month.
"Other factors are at play too. There are also more cases of severe arrears, in absolute terms, because there are more people renting their home overall. The chance of a given tenant failing to pay the rent within a couple of months is extremely low, and falling. The flipside to these figures are that more than 98% never get into serious arrears."
Effect on eviction rates
Latest research from Q1 2015 revealed that 28,900 tenants faced a court order for eviction, on a seasonally adjusted basis. This is an increase of 2.3% on Q4 2014. Annually, there has been a decrease in eviction orders of 7.9% since Q1 2014.
Mortgage arrears
The amount of buy-to-let mortgages over three months in arrears dropped by 4.8% between Q3 and Q4 2014, marking the ninth consecutive quarter of progress. At the end of 2014, the total number of cases was 11,900. This is the lowest figure since the start of 2008.
In annual terms, the amount of landlords in mortgage arrears has declined by 27.9% since Q4 2013 when it was 16,500.
Gill continues: "After the election result, many landlords will be grateful that certain policies are no longer an immediate threat. In particular, the long-term effect of rent controls would have only been to raise rents by squeezing supply, diminish the quality of rented homes and make life for tenants worse.
"Whatever the rather different uncertainties of a Conservative majority, it now looks like Labour's rent controls are completely off the cards. A serious risk of disruption to landlords has evaporated overnight, and in the short term this will boost investment.
"However, in the longer term, tenant finances are the most effective limit on rents. Tenants must be able to afford their rent for any landlord to realise their financial plans on paper. In this way, landlords depend more on the prosperity of their tenants than on any particular policy or political environment."
Gill concludes: "Given demand for homes to let is still surging and the financial position of most households is starting to improve, the big picture is increasingly optimistic for any landlord looking to grow their portfolio.
"The only caveat must be that there is still a very small chance that tenants will fall into financial difficulties. Landlords can't discount them completely, and need to keep all lines of communication open and investigate any potential problems at an early stage."1
1 http://www.propertyreporter.co.uk/landlords/serious-rent-arrears-up-4.html
Related Posts