Comprehensive Landlord Insurance and UK Holiday Home Insurance
Comprehensive Landlord Insurance and UK Holiday Home Insurance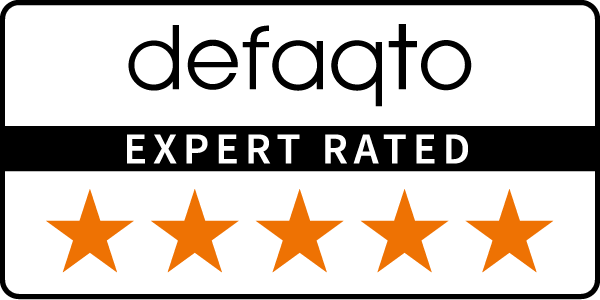 We take pride in offering comprehensive Landlord Insurance and Holiday Home Insurance to property owners in the UK.
Our comprehensive Landlord Insurance and UK Holiday Home Insurance have been rated 5 Star by Defaqto. This has been since 2011 for Landlord Insurance and 2015 for UK Holiday Home Insurance.
Defaqto is an independent researcher of financial products. It works to provide accurate ratings to help consumers make an informed decision before making a purchase. This includes property insurance products such as ours.
It maintains and updates its financial product database by gaining information from across the market. This allows them to provide ratings for insurance products based on facts rather than opinions.
What is a Defaqto Star Rating?
Defaqto Star Ratings are a trusted industry standard for analysing the quality and thoroughness of a financial product. The ratings are a simple way for us to highlight the quality of our products.
Defaqto assesses the key features, benefits and terms and conditions of each product or policy.
On the Defaqto website, it states: "Our team of 60 experts spend 400 hours a day researching and analysing information from more than 43,000 financial products and funds. In total, our experts maintain a database of over 3.9 million product features that they continually adjust to ensure our Star Ratings are always accurate and up to date."
Our Landlord Insurance provides 40 covers to help protect your investment, all for the one price we quote. This comprehensive level of cover is why Defaqto has awarded the product a 5 Star Rating. View our Landlord Insurance page to learn more.
Our UK Holiday Home Insurance has also been awarded this rating for its comprehensive level of cover, which you can learn more about here.
Defaqto states that a product awarded its 5 Star Rating "provides one of the highest quality offerings in the market".
If you would like to get a quote, simply fill in our online form: www.justlandlords.co.uk/quote.
The opinions and views expressed in the above article are those of the author only and are for guidance purposes only. The author disclaims any liability for reliance upon those opinions and would encourage readers to rely upon more than one source before making a decision based on the information.
Related Posts