Cost of most Fixed Buy-to-Let Rates Down Annually, Reports Property Master
Home » Uncategorised » Cost of most Fixed Buy-to-Let Rates Down Annually, Reports Property Master
Cost of most Fixed Buy-to-Let Rates Down Annually, Reports Property Master
This article is an external press release originally published on the Landlord News website, which has now been migrated to the Just Landlords blog.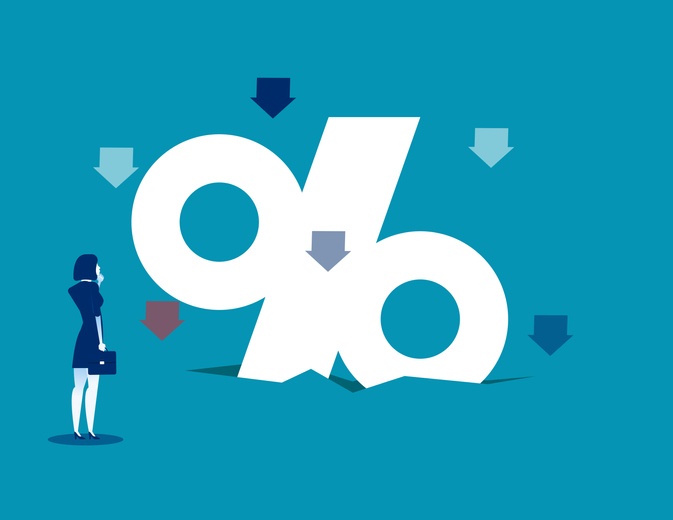 The cost of most fixed buy-to-let mortgage rates was down annually at the beginning of this year, according to the latest Mortgage Tracker from Property Master.
The digital start-up found that most buy-to-let fixed rate mortgages were down year-on-year in January, some by as much as £29 per month for a typical loan of £150,000.
This comes as landlords are being advised to brace themselves for a possible two Bank of England base rate rises this year.
Five-year fixed rate mortgages, which have been steadily gaining popularity amongst buy-to-let landlords, have seen the most consistent falls. Property Master found that five-year offers for 50%, 65% and 75% loan-to-value (LTV) were all down at the start of the year. Savings for each of these mortgages on an average loan of £150,000 were £8, £29 and £21 per month respectively.
The cost of many two-year fixed rate deals were up annually, although there was a saving of £11 per month for landlords borrowing 65% of the property's value.
The Property Master Mortgage Tracker follows a range of buy-to-let mortgages for an interest-only loan of £150,000. Deals from 18 of some of the biggest lenders in the market are tracked.
Figures for the latest report were calculated based on deals available on 1st January 2019.
Angus Stewart, the Chief Executive of Property Master, says: "Whilst interest rate prediction, given the uncertainty around Brexit, is very difficult indeed, the Bank of England has given a clear signal that rates must rise at some point, and most commentators are expecting this to happen in the coming year.
"The current low rates, particularly for five-year fixed mortgage products, suggest that landlords should give serious consideration to remortgaging now, to minimise the rate uncertainty that Brexit might bring."
Are you considering remortgaging ahead of potential rate rises this year?
Related Posts