A guide to insurance for residential landlords
A guide to insurance for residential landlords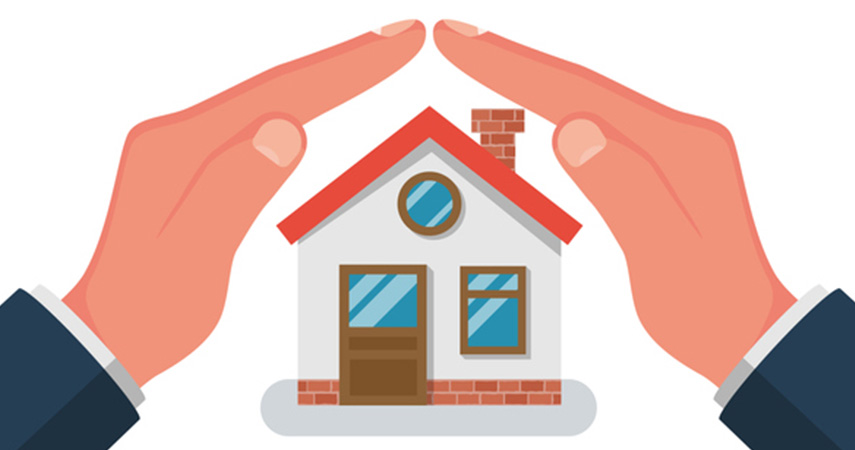 If you are a buy-to-let landlord, you'll know that there are plenty of matters to consider, including protection from property damage or lost rent.
This guide to insurance for residential landlords is here to help you find ways to protect your property investment and rental income.
The first thing you'll want to protect when investing in the buy-to-let sector is your property.
Naturally, a property will suffer wear and tear while it is tenanted. However, this type of insurance may cover you for unexpected and additional damage that can occur at any time.
A landlord insurance policy can provide cover for basic damage, such as fire, flooding and escape of water. A comprehensive policy may provide more extensive cover. For example, our policy includes 40 covers as standard.
As a landlord, there is the risk that your tenants might fall into rent arrears. This is when your tenant cannot or will not pay the rent on time. Whether you have just one rental or a portfolio of properties, loss of rent can really damage your income.
It is best practice to conduct reference and credit checks to ensure that you are letting your property to someone reliable and trustworthy.
However, anyone can face financial difficulty at any time. To avoid losing rental income each month, rent guarantee insurance can help ensure that you still get paid. Our policy can also help cover legal expenses if eviction and recovery of the property become necessary.
Unoccupied Property Insurance
As with rent arrears, all landlords may run the risk of having an empty property at some point. Whether you cannot find tenants or are refurbishing your investment, it's vital that your property is protected when empty.
In certain cases, you may decide to leave your property empty for a period before making it available again. You may be using this opportunity to redecorate after tenants have moved out, or you could be waiting for a renovation project to begin.
Whatever the reason, make sure that your asset is looked after while it is vacant with suitable unoccupied property insurance.
The sole purpose of this article is to provide guidance on the issues covered. This article is not intended to give legal advice, and, accordingly, it should not be relied upon. It should not be regarded as a comprehensive statement of the law and/or market practice in this area. We make no claims as to the completeness or accuracy of the information contained herein or in the links which were live at the date of publication. You should not act upon (or should refrain from acting upon) information in this publication without first seeking specific legal and/or specialist advice. Arthur J. Gallagher Insurance Brokers Limited trading as Just Landlords accepts no liability for any inaccuracy, omission or mistake in this publication, nor will we be responsible for any loss which may be suffered as a result of any person relying on the information contained herein.
FP986-2022
Related Posts