A guide to landlord insurance for residential properties
A guide to landlord insurance for residential properties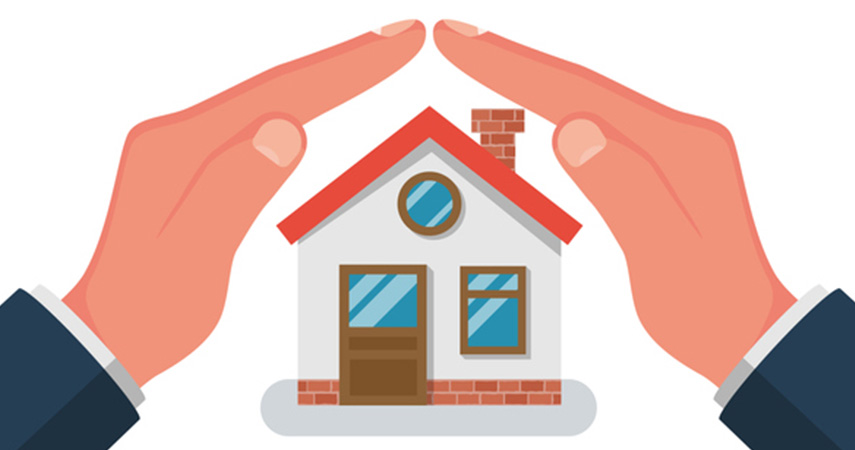 If you are a buy-to-let landlord, you'll know that there are plenty of matters to consider. Don't make property damage or lost rent be one of them! This guide to landlord insurance may help you protect your investment and keep your rental income secure.
From check-ins to new laws to tax changes, being a landlord can be very time consuming and stressful. But keeping your investment safe doesn't have to be a struggle.
With comprehensive and thorough cover in place, you can rest assured that your buy-to-let property is in safe hands. Choose a policy that suits your needs and always remember to consider all aspects of your lettings business before settling for simple cover.
There are three main types of cover that you should consider. Each of these will provide protection against different types of loss, which would all have a detrimental effect on your buy-to-let business.
If you are looking to protect your investment, the following policies will provide complete peace of mind:
Landlord Insurance
The first thing you'll want to protect when investing in the buy-to-let sector is your property. This is the bricks and mortar asset that you've purchased to deliver a rental income and, hopefully, significant capital gains when the time comes to sell up.
Naturally, a property will suffer a fair amount of wear and tear while it is tenanted, but this insurance covers you for the unexpected and additional damage that can occur at any time.
A Landlord Property Insurance policy will cover you for basic damage, such as fire, flooding and escape of water. However, our policy includes 40 covers as standard, from malicious damage by the tenant to subsidence.
Find out how much cover your current landlord insurance provider provides – do they protect your carpets and curtains? Will you be covered for unauthorised alteration (for example, if your property is turned into a cannabis farm)?
Rent Guarantee Insurance
As a landlord, you always risk your tenants falling into rent arrears. This is when your tenant cannot or will not pay the rent on time. Whether you have just one property or a portfolio of 50 properties, loss of rent can really damage your income.
It is best practice to conduct reference and credit checks on all prospective tenants, to ensure that you are letting your property to someone reliable and trustworthy.
However, anyone can face financial difficulty at any time. To avoid losing out on your rental income each month, Rent Guarantee Insurance can help ensure that you still get paid, even if your tenant stops paying the rent altogether. Our policy can also cover you for legal expenses if you are forced to evict your tenants through the courts.
Unoccupied Property Insurance
As with rent arrears, all landlords may run the risk of having an empty property at some point. Whether you simply cannot find tenants or are completing some refurbishment work on your investment, it is vital that you continue protecting your property when it is empty.
Although rental demand is steady in many parts of the country, many factors can lead to your property falling vacant at some point. If you are suffering a void period, it is important that your property is ready for new tenants as soon as interest picks up again.
In certain cases, you may have decided to leave your investment empty for a specific period before you put it back on the rental market. You may be using this opportunity to redecorate after tenants have moved out, or you could be waiting for a big renovation project to begin.
Whatever the reason, make sure that your asset is looked after while it is vacant with Unoccupied Property Insurance. 
Landlords can help protect their properties by making sure they have suitable insurance in place.
The sole purpose of this article is to provide guidance on the issues covered. This article is not intended to give legal advice, and, accordingly, it should not be relied upon. It should not be regarded as a comprehensive statement of the law and/or market practice in this area. We make no claims as to the completeness or accuracy of the information contained herein or in the links which were live at the date of publication. You should not act upon (or should refrain from acting upon) information in this publication without first seeking specific legal and/or specialist advice. Arthur J. Gallagher Insurance Brokers Limited trading as Just Landlords accepts no liability for any inaccuracy, omission or mistake in this publication, nor will we be responsible for any loss which may be suffered as a result of any person relying on the information contained herein.
Related Posts