The importance of tenant safety in private rented homes
The importance of tenant safety in private rented homes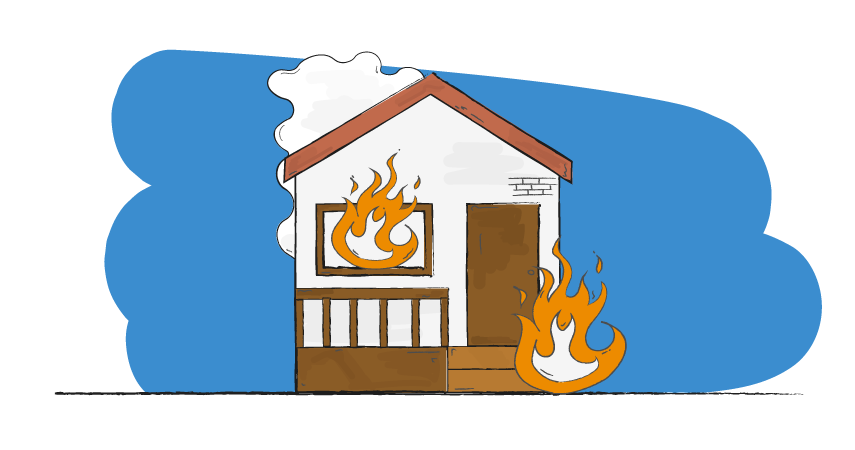 Landlords are legally required to provide safe homes for tenants. It's important to understand what tenant safety involves, so we've put together some examples.
There is only so much you can do to prepare your property, and the rest is down to the common sense of those living there. But careful consideration of worst-case scenarios might help to avoid unnecessary accidents when it comes to tenant safety.
Building structure
Maintaining the structure of the property is on this list not only for your tenant's immediate physical safety but also to ensure they don't lose their home!
Cracks in the walls and loose roof tiles should be assessed immediately in case the problem worsens. Try to address any issues, no matter how big or small, swiftly
Electrical safety
The Government website provides information on how to reduce the risk of fires in a home. This includes information on electrical safety.
As of 1st June 2020, private landlords in England now need to have a qualified electrician check the electrical installation of let properties. You should provide your tenants with a copy of the Electrical Installation Condition Report (EICR).
Fire safety
Under the Housing Act 2004 and the Regulatory Reform (Fire Safety) 2005, landlords are required to provide their tenants with an adequate means of escaping their property in the event of a fire.
There are specific rules for Houses in Multiple Occupation (HMOs) because typically the properties are larger and have more occupants.
Once you have deciphered all the fire hazards in your properties, you need to talk to your tenants to ensure that they know what to do in case of a fire. However, some landlords also like to provide this information in paper form at the beginning of tenancies.
It's worth reading the information on the Fire Kills campaign page for more information on electrical and fire safety.
Financial issues
As well as tenant safety around the property, look out for signs of financial trouble. If they are struggling to make rent payments, it could be that they need help. At the least, you might be able to help them find the support they need.
As a backup, taking out rent guarantee insurance may allow you to balance out any losses if rent arrears become a problem.
Preemptively support your property investment
Look for a landlord insurance policy that provides comprehensive cover. If any of the aforementioned situations were to happen, would your current provider be able to help? If you would like to know more about the 40 covers we provide as standard, check out our product page.
Our other suggestion to preemptively improve tenant safety is to perform periodic property inspections. Regular checks might help you to catch issues before they become too serious.
Disclaimer: The opinions and views expressed in the above article are those of the author only and are for guidance purposes only. The author disclaims any liability for reliance upon those opinions and would encourage readers to rely upon more than one source before making a decision based on the information.
Related Posts