Labour's Housing Policies Take £200m off Value of Builders
Labour's Housing Policies Take £200m off Value of Builders
This article is an external press release originally published on the Landlord News website, which has now been migrated to the Just Landlords blog.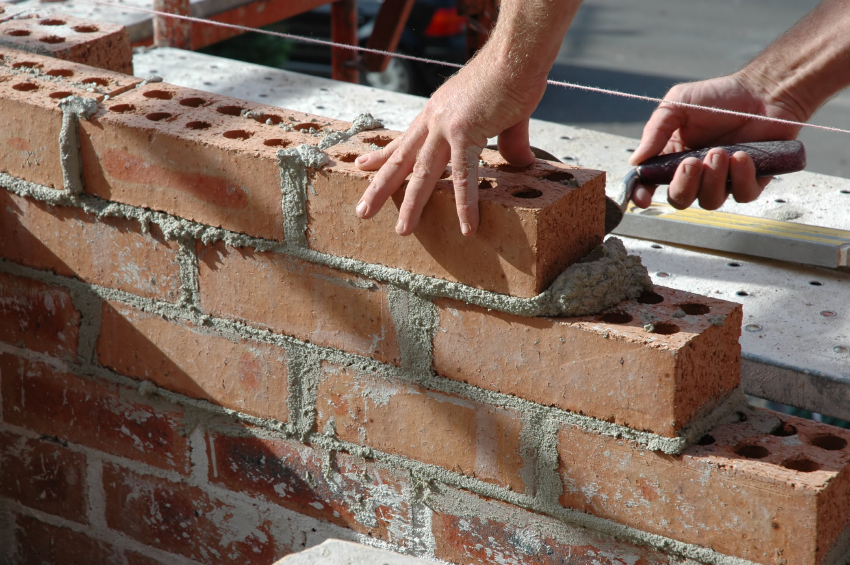 The Labour Party's housing plans have taken criticism from leading property experts as house builders experienced their share prices falling after Ed Miliband announced the proposals.
Around £200m was taken off the value of Taylor Wimpey, Barratt Developments and Persimmon after the policies were revealed on Sunday. One plan is to limit private landlords from increasing rent by more than CPI inflation for three years.
This could cause buy-to-let investors to leave the sector, as the market would be less profitable. This would worsen the shortage of housing for generation rent, which Labour has claimed to want to help.
The Association of Residential Letting Agents (ARLA) claim that three-quarters of its members are worried the plans will "see landlords exit the market and reduce supply."1 
Head of the National Landlords Association (NLA), Richard Lambert, says: "We understand Labour wants to assure tenants they have their concerns at heart, but this policy will backfire because they don't understand the economics of supplying private housing to rent.
"These changes will have far-reaching consequences for the private rented sector, for landlords' willingness to put their own money into providing homes, and for mortgage lenders' view of the risk in supporting them.
"If these proposals are going to be rushed into the first Queen's Speech, less than a month away, without time to think through the consequences, Labour's good intentions could make the housing crisis worse, not better."1 
The British Property Federation (BPF) has also cautioned that rent controls "could deter much needed investment in the housing sector."
Chief Executive of the BPF, Melanie Leech, comments: "Ultimately what will help tenants best is more investment in housing.
"Pension funds and other institutions have billions to invest in this market; developing places that would provide a new generation of high-quality homes that offer greater choice to renters, including the option to sign longer tenancies.
"This additional investment will be vital to tackle the housing crisis, and we would urge the next government to do all it can to encourage it, rather than chase it away with an overly-proscriptive approach to rent setting.
"In places like London, tenants will find this policy on rents may make their budgeting harder, rather than easier. Their rent will tick along at CPI for a couple of years and then they will face a potential sharp rise in year three when the rent returns to market."1 
Mr. Miliband seemed unaffected by the drop in house builder's share prices: "Our proposals will be better for companies building homes in Britain. The housing market is not working. By common consent the Lyons plan is the most comprehensive for a generation. We can't carry on with the status quo."1
He says that small house builders will benefit from the policies.
Labour's plan to abolish Stamp Duty for first time buyers on homes worth up to £300,000 also faced disapproval. The Royal Institution of Chartered Surveyors (RICS) believes it could further push up house prices.
Head of Policy at RICS, Jeremy Blackburn, says: "While this proposed Stamp Duty reform could help some first time buyers in the market, it's another measure that tinkers with demand-side stimulus. Prices are already predicted to rise in the next parliament and this is only likely to make matters worse."1
Labour first revealed rent control plans last year.
Brandon Lewis, Conservative housing minister, comments: "Ed Miliband is relaunching a policy that descended into chaos when it was first announced; the experts he claimed backed his plans came out and attacked it as unworkable.
"Rent controls never work; they force up rents and destroy investment in housing, leading to fewer homes to rent and poorer quality accommodation. Even Ed Miliband's own shadow housing minister admits they don't work."1 
Shares in Taylor Wimpey dropped as much as 2% in morning trading on Monday, while Barratt decreased as much as 1.9% and Persimmon as much as 1.8%.
By late morning, the value of the three FTSE 100 house building firms was £178m less. Shares in FTSE 250 house builders also dropped.
1 http://www.telegraph.co.uk/finance/newsbysector/constructionandproperty/11565524/Housebuilders-hit-by-Ed-Milibands-rent-control-plans.html
Related Posts