Landlord Q&A: What you Need to Know about Energy Efficiency in your Properties Now and in the Future
Home » Uncategorised » Landlord Q&A: What you Need to Know about Energy Efficiency in your Properties Now and in the Future
Landlord Q&A: What you Need to Know about Energy Efficiency in your Properties Now and in the Future
This article is an external press release originally published on the Landlord News website, which has now been migrated to the Just Landlords blog.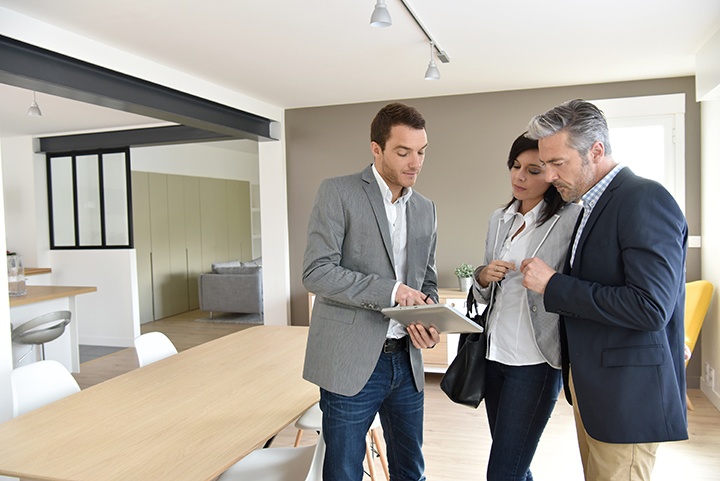 Stuart Fairlie, Technical Director of energy performance measurement experts Elmhurst Energy, answers landlords' questions on Energy Performance Certificates (EPCs), Minimum Energy Efficiency Standards (MEES) and future legislation, which will affect landlords. 
Q. Are there any current energy efficiency requirements that currently affect landlords?
A. Yes there are. The MEES was introduced by Government to improve the quality of private rented buildings and reduce the UK's CO2emissions. While the building regulations ensure new properties meet current energy efficiency standards, MEES focuses on improving the thermal efficiency of privately rented, existing commercial and domestic buildings. The first major impact of MEES on landlords became effective from 1st April 2018.
It is now unlawful to grant new leases for properties with an EPC rating below an E, with fines of up to £5,000 for those who do not comply. By April 2020, MEES regulation will extend to all existing residential privately rented property and to all existing commercial leases by 2023. This is the start, with Government's stated intention being that this should rise to a D rating by 2025 and a C rating by 2030.
Q. Are there any exemptions?
A. Landlords can register an exemption to remain compliant with MEES regulation, despite their property not meeting the standards. Exemptions include:
Wall insulation exemption – which mainly affects listed buildings and requires a written expert opinion stating that a property cannot be improved to an E rating because the recommended wall insulation measure would have a negative impact on the property
Consent exemption  – evidence required to show the consent for energy efficiency measure was sought and this consent was refused
Devaluation exemption  – evidence required to show the installation of a measure would devalue the property by more than 5%
Landlords can also register an exemption if all recommended improvements have been made, but the property still remains below an E and if no improvements can be made (although this is very rare)
No suitable funding can be obtained to pay for a recommended energy efficiency improvement – this currently is a grey area, as no clear funding for measures are easily accessible (eco energy company schemes for less well off tenants are available, but the onus is on the landlord to apply for it)
All exemptions last five years, except for the exemption 'recently becoming a landlord', which lasts for only six months.
It is worth noting that, unlike an EPC that stays with a property, an exemption does not. It is linked to the landlord who registered the exemption, so if a new landlord comes into the property, they will need to re-register the exemption.
Q. What action should I take to comply?
A. The implications for failing to comply with MEES are severe, so landlords and their agents should commission an up-to-date EPC to identify the current rating (which may have changed over time), and recommends opportunities for improvement. Guidance from Elmhurst Energy will help landlords understand exactly will be required of them over the next five years and what they can do right away to ensure compliance.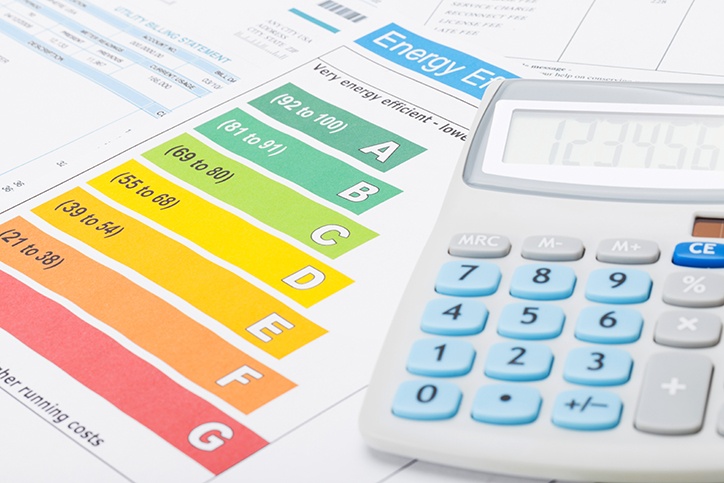 Q. Are there any changes that will help meet MEES?
A. There are obvious solutions to save energy, including loft and wall insulation, boiler or heating improvements, draught proofing and installation of double or triple-glazing. Switching from traditional halogen lighting to LED lighting is one very simple energy efficient solution. LEDs provide equivalent lighting levels to traditional or regular energy saving light bulbs, but use far less energy (many LEDs have lifespans of up to 50,000 hours – around 20 times longer than a typical halogen bulb). With the price of LED bulbs decreasing consistently (most costing less than £10), switching to LEDs can be a great way to save costs and improve energy efficiency.
Q. Are energy efficiency measures going to be even more stringent in the future?
A. Yes, Government has already stated their intention that the minimum energy standard should be increased from an E to a D in 2025, and to a C in 2030.
Q. Why? What is driving this?
A. There are a number of drivers, including:
Improving the UK's fuel security, so that we are less dependent on imported fossil fuels
Fuel poverty – research indicates that a high proportion of households in fuel poverty live in privately rented homes
Climate change – the Government has signed up to an international commitment to reduce carbon emission by 80% from 1990 levels, to reduce the predicted average global temperature increases to two degrees. However, the Clean Growth Strategy issued by Government in 2017 admitted that recent lack of focus on fuel efficiency means that our emissions are likely to rise between now and 2050. MEES, and similar legislation in the private sector and business, will contribute to getting us back on track.
Q. Are EPCs part of that future?
A. Absolutely. Since their introduction in 2008, there have been over 18m EPCs issued and it is estimated that over half the properties in the UK already have one. The Government believes this to be a success, and many recent strategy papers' calls for evidence and consultations use EPCs as their core.
MEES has been good for EPCs and energy efficiency in that agents, sellers, buyers, surveyors, solicitors and mortgage lenders are now not only asking for an EPC, they are reading it.
Q. Does this mean more cost for landlords?
A. The cost of an EPC, in relation to the rental process, is minimal. If a property is above the minimum standard, and most are, there is no further cost.
If improvement is required, and an exemption cannot be claimed, this may prove to be costly with empty rentals, however, if tenants live in properties that are heated efficiently and are more comfortable to live in with lower energy bills, then research shows that tenants will complain less and stay on in their property on longer tenancies.
The cost of not improving the property, in both future rental potential and the value of the property should the landlord choose to sell it, should not be overlooked. 
Q. Can my energy assessor give me any advice?
A. Yes, Elmhurst members can give advice on the method that is used to calculate energy efficiency, and how to interpret the EPC to help you make the best decisions for you, the property and the tenant.
Q. Is there any technical advice Elmhurst can offer landlords?
A. To help landlords understand exactly what will be required of them as MEES is rolled out, Elmhurst Energy has updated its Guide to Energy Efficiency in the Private Rental Sector, and its information for landlords and tenants on the new regulations, landlord obligations and how to ensure all housing stock complies. Elmhurst also provides a Basic Understanding of MEES training course for domestic and non-domestic landlords in the private rented sector. The two-hour course provides an overview of MEES, and includes costs to landlords and improvement measures.
To download the Elmhurst Energy Guide to Energy Efficiency in the Private Rental Sector or for more information on MEES, visit: www.elmhurstenergy.co.uk
Related Posts